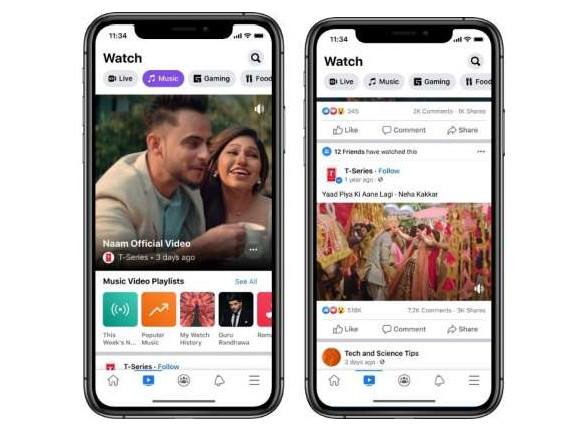 Facebook has announced the launch of official music videos on their platform from artists across different publishers in the United States, and Thailand. Users will be able to discover, watch and share music by genre, artist, or mood, as well as access theme-based playlists like "Top Bollywood", "Top Artists," among others and has partnerships with T -Series Music, Zee Music Company, and Yash Raj Films. In the US it offers contents from artists like J. Balvin, Karol G, Sebastian Yatra, and more.
Facebook has already partnered with major publishers like Sony Music Group, Universal Music Group, Warner Music Group, Merlin, BMG and others to bring their artist's music videos on to Facebook's platform. Facebook has also partnered with many independent music artists, publishers and societies.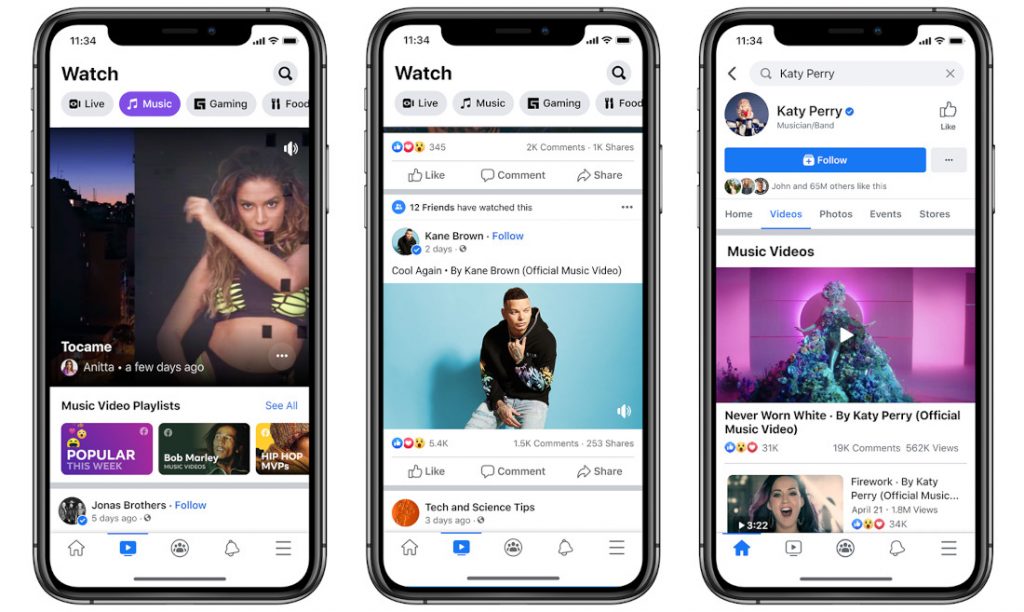 Users can access official music videos on their News Feed, Groups or Messenger, with the ability to react, comment on and share. There is a new "Music" tab in Facebook Watch where users can view music videos by genre, artist or mood and even access themed playlists. Facebook will eventually start to personalise the music shown based on the user's engagement,
Official Music Videos and the Music tab in Facebook Watch is now available for users on Facebook for the desktop, iOS and Android.