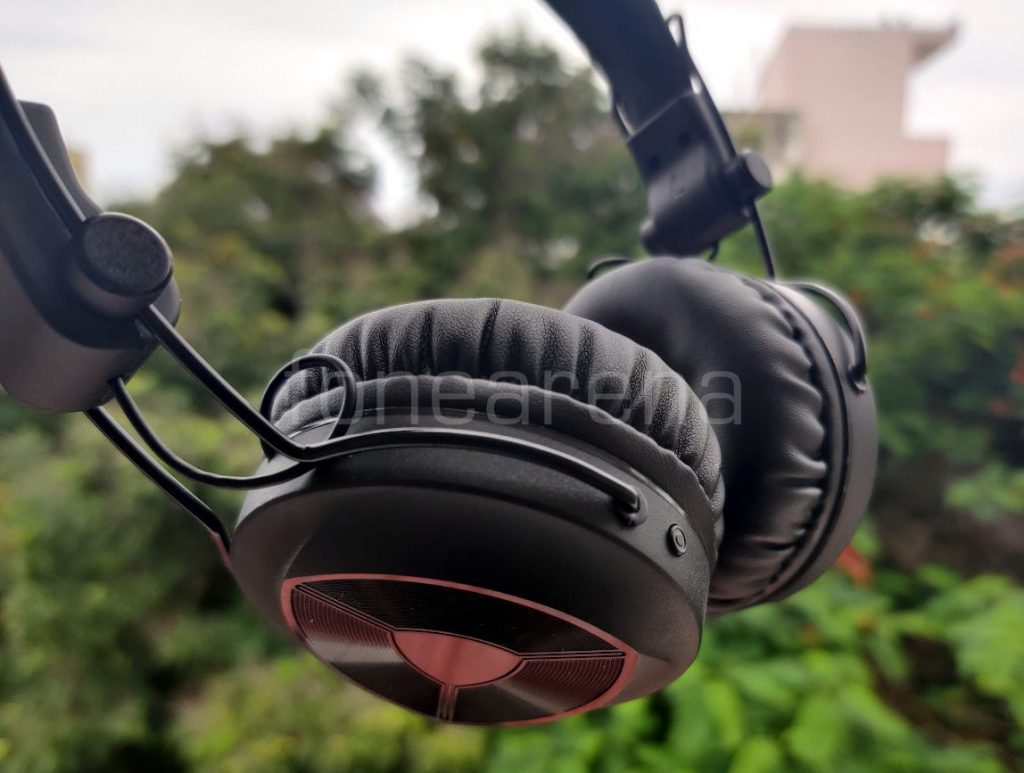 Blaupunkt has a rich history in the audio industry that began all the way back in 1924 in Germany. Over the years, they have released a wide range of audio products across different categories. One among them is their headphone lineup, which is available in India for budget prices. Today we are checking out their BH-01 EQz, which is their entry-level headphones that is available for a price of Rs. 1499. To achieve this price, what sacrifices did Blaupunkt have to make? Read on in my review.
Box contents
Blaupunkt BH01 EQz wireless headphones in black colour
Micro-USB cable
AUX-in cable
Instruction Manual
Specifications
Driver Unit: 40mm Dynamic
Bluetooth version: 5.0
Frequency Range: 20Hz – 20KHz
Impedance: 32 Ω
Sensitivity: 112 +/-3db
Approx. weight: 148gm
Design and Build Quality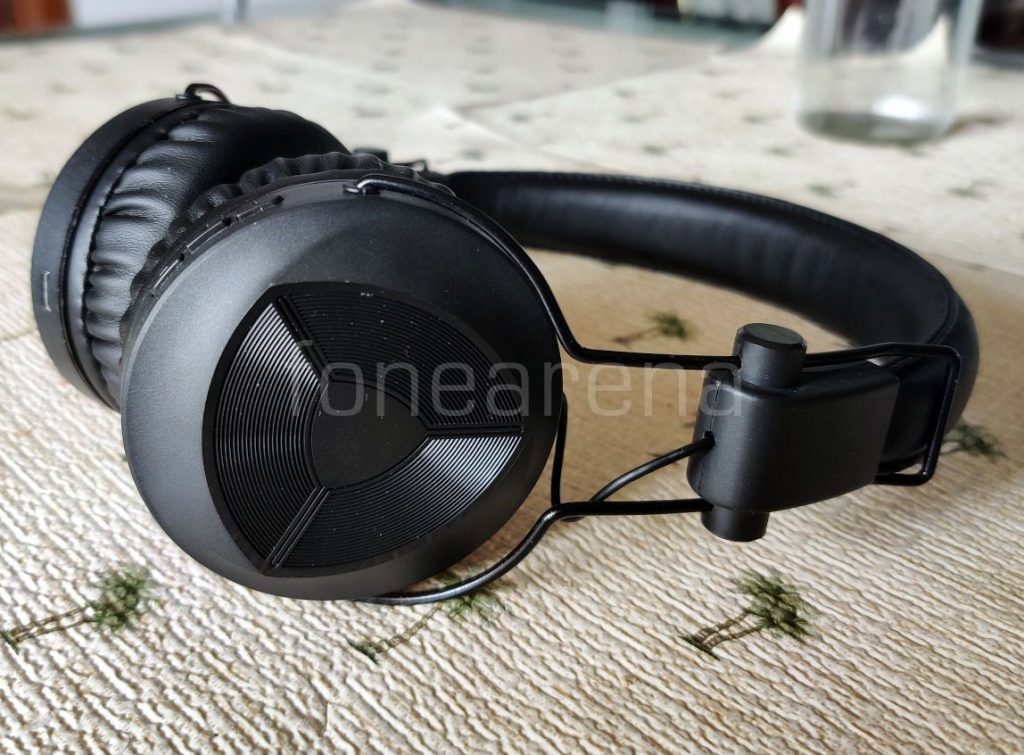 The Blaupunkt BH01 EQz is an on-the-ear type headphone with foldable earcups that make it easy to store. It is primarily made out of ABS plastic with a matt finish, and it feels exactly as one would expect from a headphone in this price range. The earcup height adjustment rail is made out of metal, which is good for its durability.
The clamping pressure however was just too tight for my comfort. I wear spectacles and within 10 minutes of wearing these headphones, my tips of my ears starting hurting from the headband's pressure. With my spectacles taken off, I could more easily wear the headphone. Another issue with the design is that the earcups barely swivel to adjust to my ear, which meant in less than an hour, I was quite uncomfortable wearing them.
The headband and earcups are covered in a soft faux leather type material, that is comfortable to the touch, but did feel a little warm after a bit of extended use. There are 4 buttons in total which are all present in the right earcup. These include a volume increase button, a volume decrease button, a raised multi-function button that is used for play/pause and taking calls, and finally a button to toggle between the two EQs. Blaupunkt has also included an AUX-in port in case the user wishes to use the headphone when the battery is dead.
Another issue I faced with the design was that when the earcups were folded, the metal railing could possible stick out weirdly. This made it sometimes hard to store.
Audio quality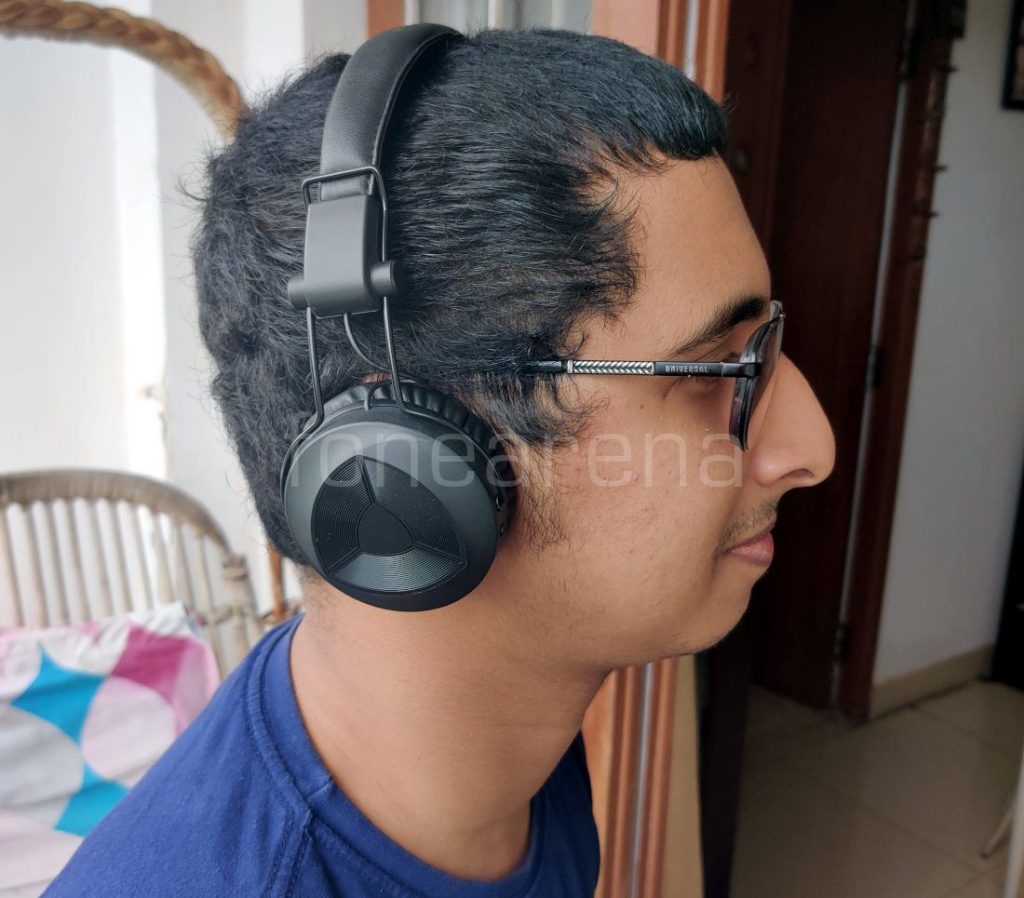 The BH01 EQz features 40mm drivers that Blaupunkt claim offer "superior Hi-Fi performance at all volume levels" and to put it simply, I do not agree with this statement at all. While the sound stage and instrument separation was quite decent, the audio coming out these headphones felt like it had a white-noise filter placed on top. The headphones are naturally bass heavy which is kind of flat in my opinion, and the mids and highs were clear enough at 60% volume. However, if you go for a higher volume, the highs become too painful and uncomfortable.
If you switch to the Turbo EQ mode with the EQ button, things take a turn for the worse. This EQ mode is supposed to focus the bass, instead it just suppresses the mids and highs, and make the sound stage narrower. I cannot imagine anyone would enjoy their music in this mode rather than the regular Music EQ mode.
The headphone does not support any of the newer high quality audio codecs like Qualcomm's aptX or aptX HD. When listening to music, the phone defaulted to streaming via the SBC codec, which could be contributing to the lower quality of music in wireless mode.
Using the headphones in wired mode does improve the audio by a slight amount. The bass was tighter and more pronounced and the mids performed better too. It is important to note, when in wired mode, the headphones will not be battery powered.
Connectivity and pairing
The BH01 uses Bluetooth 5.0, which brings with it solid range and connectivity, and in my testing, I faced no connection dropouts. Another feature is the ability to have two devices connected to it at once, which is a cool feature to have.
The pairing process was simple, hold down the volume up and volume down button simultaneously and the headphones would appear in the Bluetooth screen of whatever device you are connecting it to.
Battery
Blaupunkt claims a battery life of 10 hours of continuous playback with its 300 mAH in-built battery. In my testing, I managed to get about 13 hours of playback with volume at 75%, which is quite good in my opinion.
The time taken to charge from 0 to 100% took a total of two hours and unfortunately it charges via a micro-USB port, I would have liked to see a USB-C port instead. It would be a year or two more till we start seeing USB-C in these budget headphones.
Conclusion
For the price, the BH01 ticks most boxes for those who want a wireless pair of Bluetooth headphones. The build quality, while not top quality, is satisfying enough, the audio output meets expectations, and the battery life is great. The primary issue I have with them is the clamping pressure. Unless you have a small head,  these headphones would definitely be too uncomfortable for you, especially if you wear spectacles. There are not many wireless headphones in this price range, so if the tight headband is not a deal breaker for you, then these headphones can be considered for your next purchase.
The Blaupunkt BH01 EQz headphones are available on Amazon for a price of Rs. 1499.