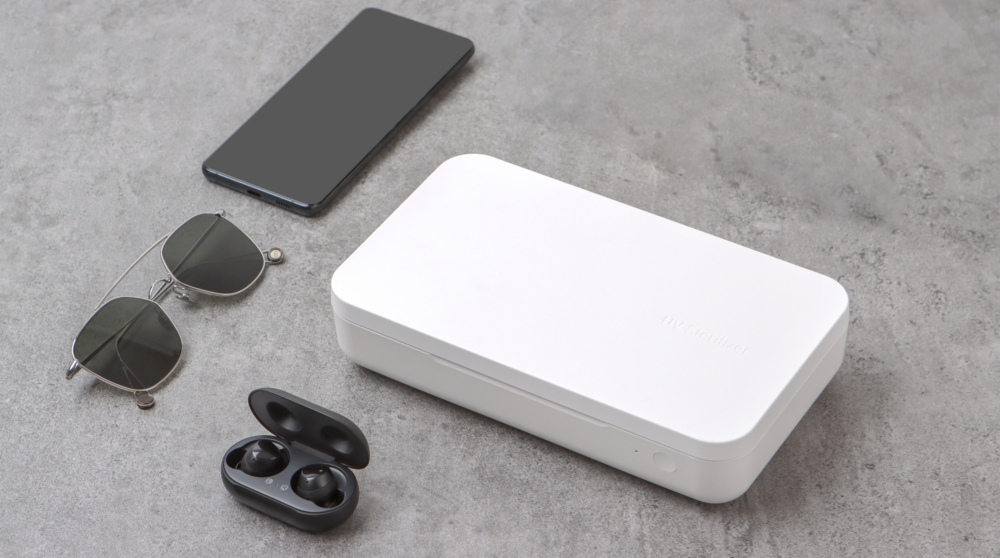 Earlier this month, Samsung announced the launch of a new product called the UV sterilizer, and it is now available for purchase in India. The product can would quickly disinfect and sterilize smartphones, earbuds, keys, sunglasses in under 10 minutes and even has a wireless charger built-in.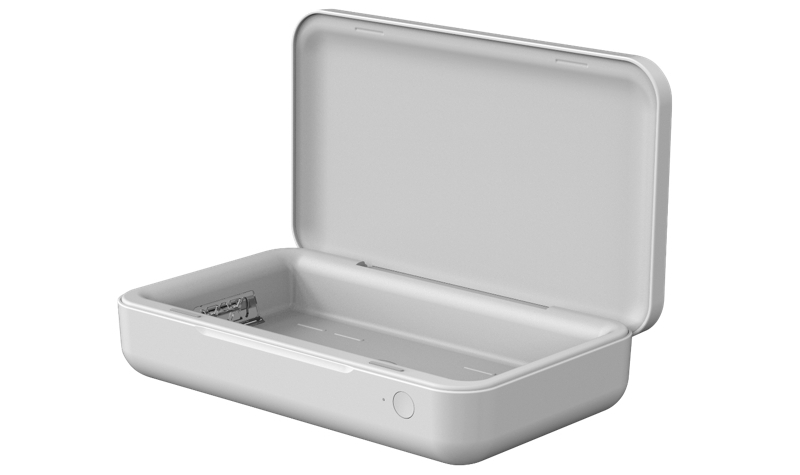 The UV sterilizer is a sleek and compact product that uses dual UV lights to sterilize the top and bottom surface of the item that is placed inside the box. According to Samsung, it can kill up to 99% of the bacteria and germs, including E. coli, Staphylococcus aureus and Candida albicans.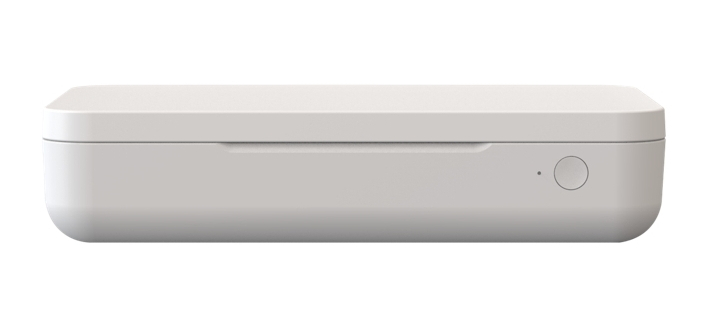 It has a single button to activate the sterilization and the whole process takes about 10 minutes. It is appropriately sized to fit most big smartphones like the Galaxy S20 Ultra, Galaxy Note10+, etc. and it will even wirelessly charge the smartphone (or wireless earbuds) during the process via its in-built Qi wireless charger.
The Samsung UV Sterilizer will be available for purchase from August 2020 at Samsung offline stores, Samsung's online store and all other retail channels for a price of Rs. 3599
Commenting on the launch, Mohandeep Singh, Senior Vice President, Mobile Business, Samsung India said:
At Samsung, we are constantly working to develop meaningful innovations that help improve the lives of our consumers. In today's world, personal hygiene is more important than ever, and to help combat the spread of bacteria and germs, we're introducing a new UV Sterilizer with Wireless Charging. The UV Sterilizer is a perfect and compact device to keep our personal daily belongings germ free, protected and disinfected.