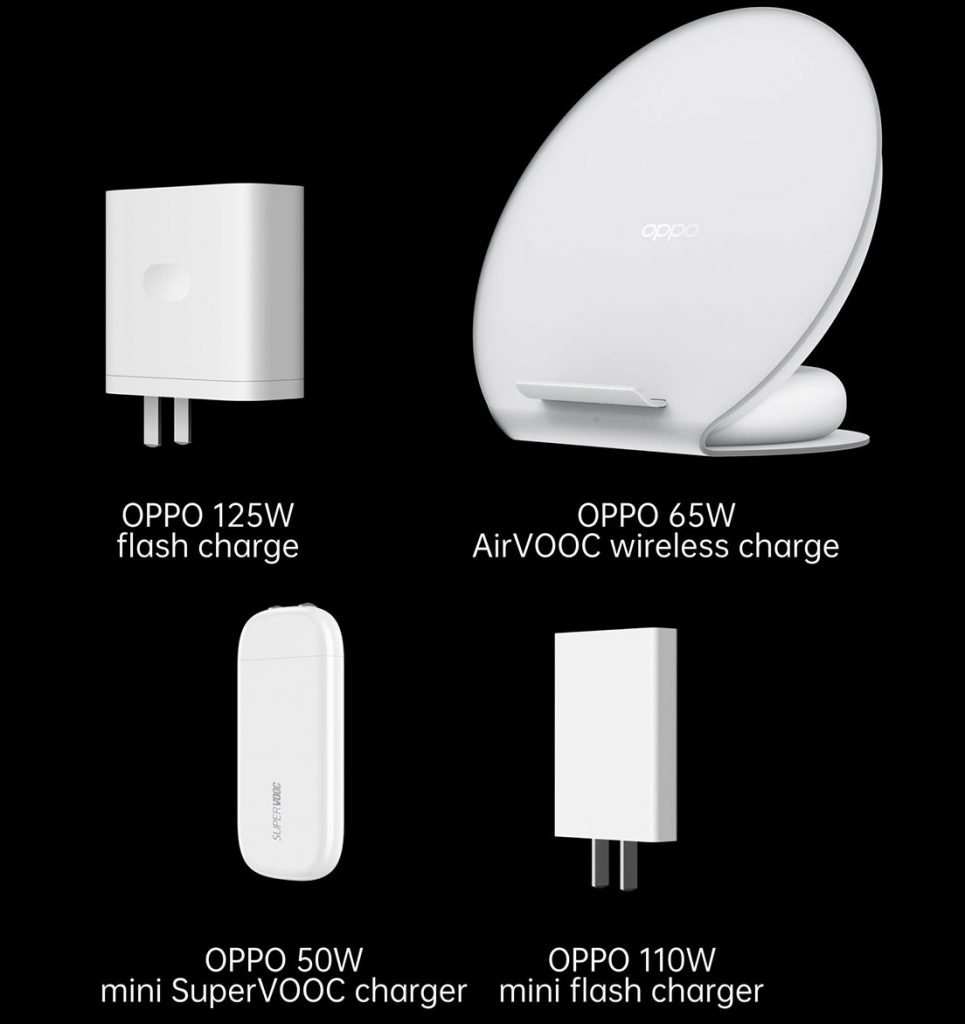 OPPO just announced 125W flash charge with advanced encryption algorithm and strict temperature control regulators, 65W AirVOOC wireless flash charge, 50W mini SuperVOOC ultra-small portable charger as well as the 110W mini flash charger, as it had promised.
Here's a first look at 125W Flash Charge technology in action. It can fully charge a 4,000mAh battery in 20 minutes. 🤯 #FlashForward pic.twitter.com/EWtfGcsL4m

— OPPO (@oppo) July 15, 2020
125W flash charge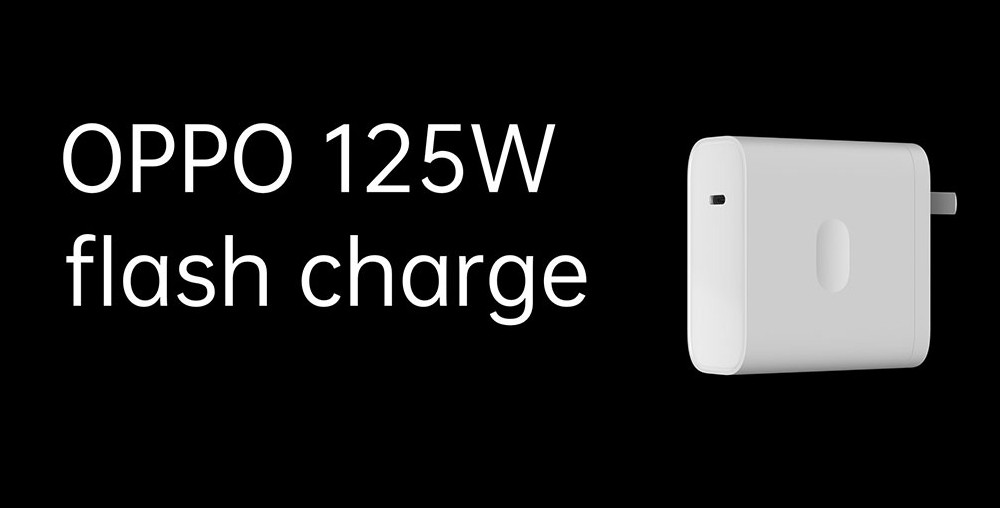 As you can see in the demo video below, the 125W (20V-6.25A) Flash charge can charge a phone with 4000mAh battery from 0 to 100% in 20 minutes, and 5 minutes of charging takes the battery to 41%, and it reaches 50% in about 7 minutes.
Compared to 65W, the temperature sensors has been increased to 14, which monitor the charging status and ensure maximum safety during charging and the temperature of the mobile phone does not exceed 40℃ during charging, says the company. It supports mobile phones with SuperVOOC and VOOC flash charge protocols and even laptops with 65W PD and 125W PPS.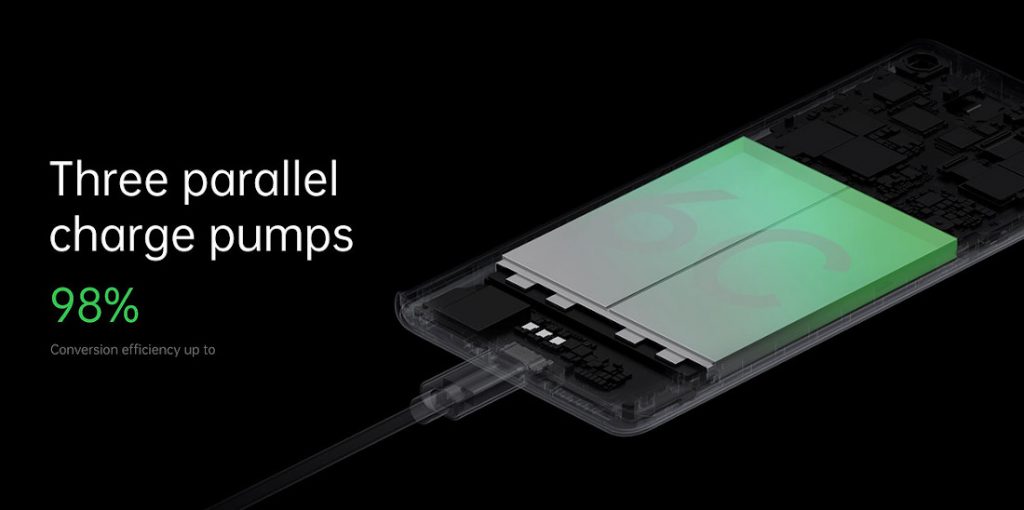 The phone is equipped with dual 6C cells with multiple tab structures, charge pumps and a highly integrated MCU to improve charging efficiency, which is up to 98%. It uses fuse overvoltage protection measures, Type-C to Type-C wire as well as 128-bit high-strength encryption algorithm to enhance safety.
65W AirVOOC wireless flash charge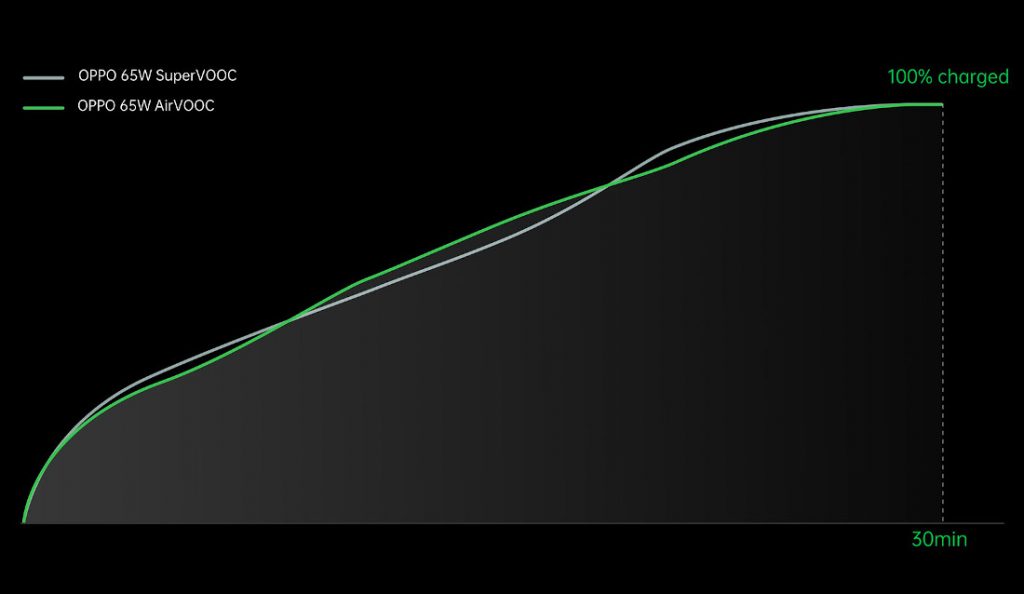 The new 65W AirVOOC wireless flash charge adopts self-developed isolated charge pump technology and parallel dual-coil design to further increase wireless charging efficiency. It can fully charge a 4000mAh battery in 30 minutes. The technology has five-fold safety protection measures in addition to a foreign object detection function. It is also compatible with the Qi standard and provides users with a cable-free and super-fast charging experience.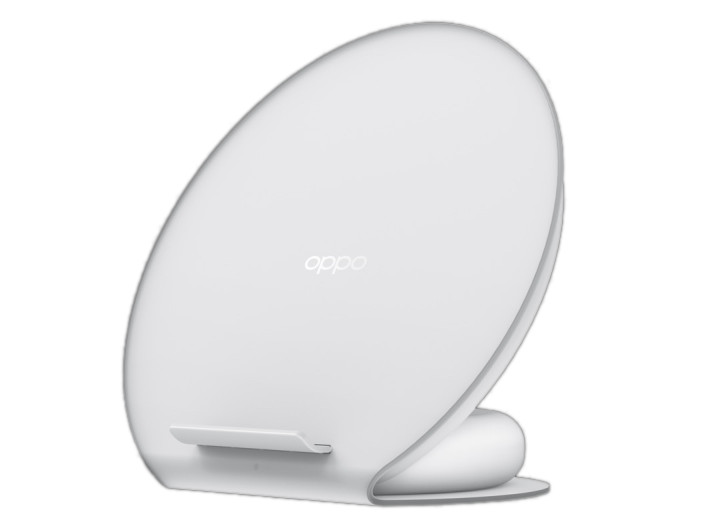 OPPO also showcased 65W AirVOOC wireless flash charge concept which features sculpted glass made of moldless rapid prototyping technology first time. The bottom of the charger is equipped with a semiconductor cooler in order to adjust the heat entering and exiting thereby ensuring that the handset is not hot after the appliance has been charged. In this case, the temperature of the back of the phone is kept over 2℃ lower than that of only using the fan to dissipate heat.
50W mini SuperVOOC charger and 110W mini flash charger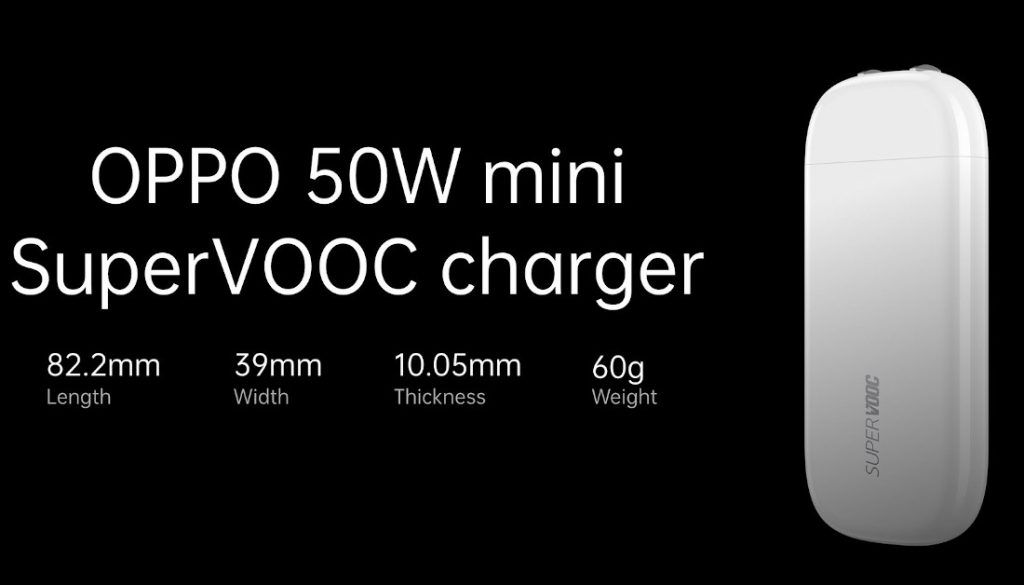 The OPPO 50W mini SuperVOOC charger developed through multi-radian curve processing has a thickness of only 1.05cm making it extremely convenient to carry it in pocket. It is compatible with VOOC protocols, supports mainstream protocols like 27W PD and 50W PPS. This provides a highly efficient power conversion by removing the conventional electrolytic capacitor and introduces pulse charging, aviation-grade high power clamping diodes and GaN high frequency switching power supply technology.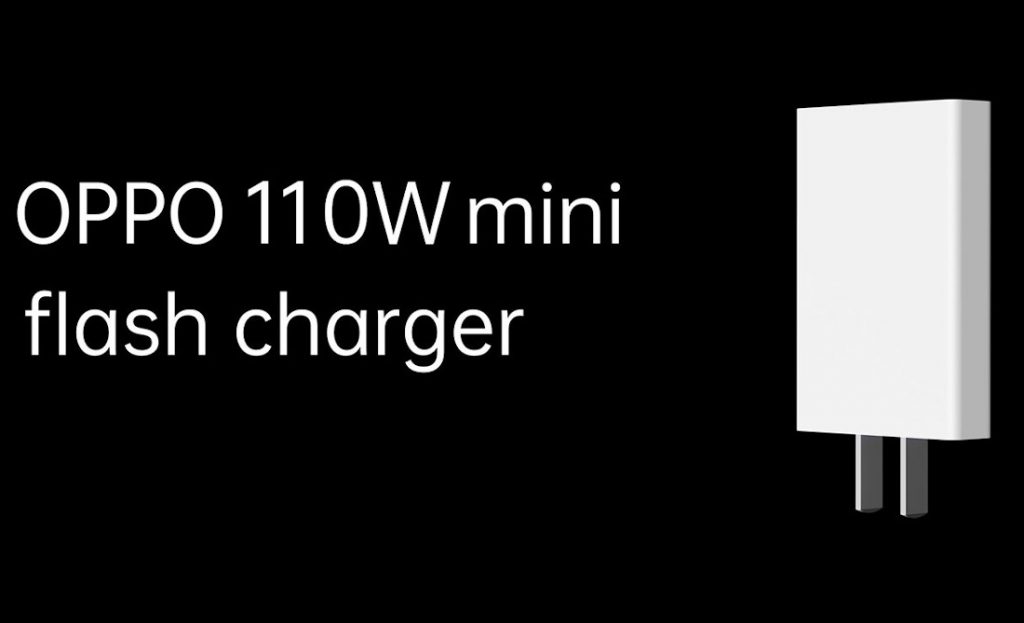 OPPO's 110W mini flash charger features innovative dual-level architecture to achieve high-efficiency power conversion and temperature rise control, is built upon the combination of laminate and compact structures which minimizes its size to just 35.76 cm³ — similar to the size of a normal 18W charger.