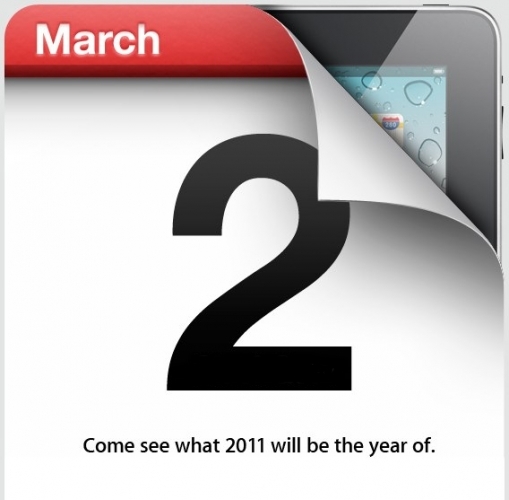 We just brought to you news that Samsung will be unveiling their 8.9″ Tablet next month. Now it seems that Apple are also ready to announce their new tablet- the iPad 2.
Apple has been sending out invites for an event on Wednesday, March 2nd. The event is scheduled to take place at 10am at the Yerba Buena Center in San Francisco. The date also matches with the iPad 2 rumour.
We are not yet sure if the successor to the current iPad will be called the iPad 2 or whether it will be launched under a different name but here are a few improvements we expect to see in the update:
There are even talks of the iOS 5 debuting at the event. We cannot be certain but lets hope for it.
via SlashGear