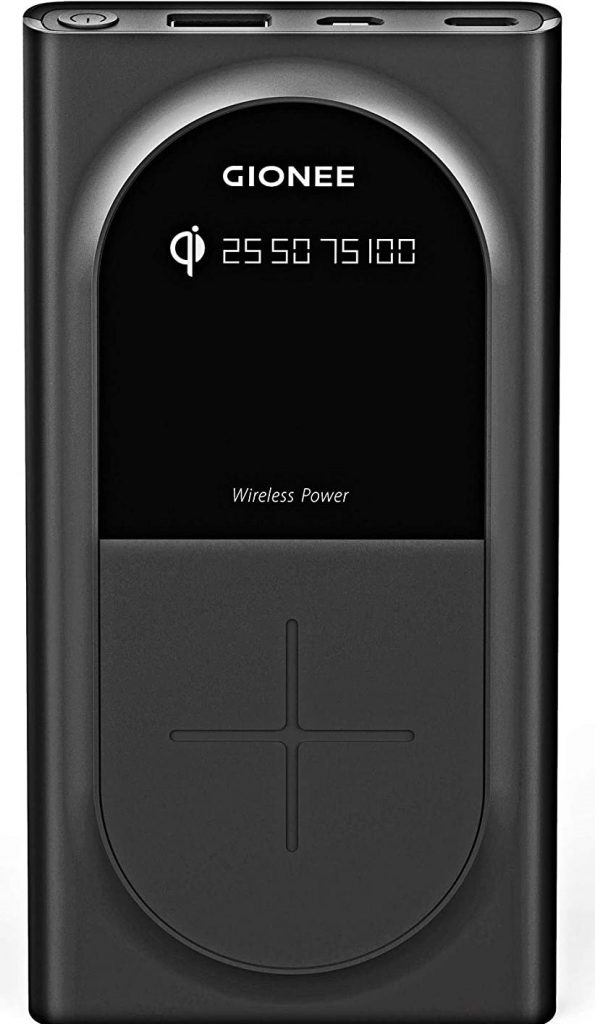 After teasing the launch of a power bank in India, Gionee has now officially launched its Gbuddy 10000mAh wireless charging power bank. This joins the company's Gbuddy lineup of standard power banks that were unveiled last year.
As the name suggests, the GBuddy wireless charging power bank features a 5V wireless charging pad along with a digital power meter that displays the charging level. Coming to the ports, it has a single USB-A output (5V 2.4A), a micro USB input (5V 2A) and a USB Type-C input (5V 2A). It has a metal body and can simultaneously charge devices through the wireless charging pad and the USB-A port.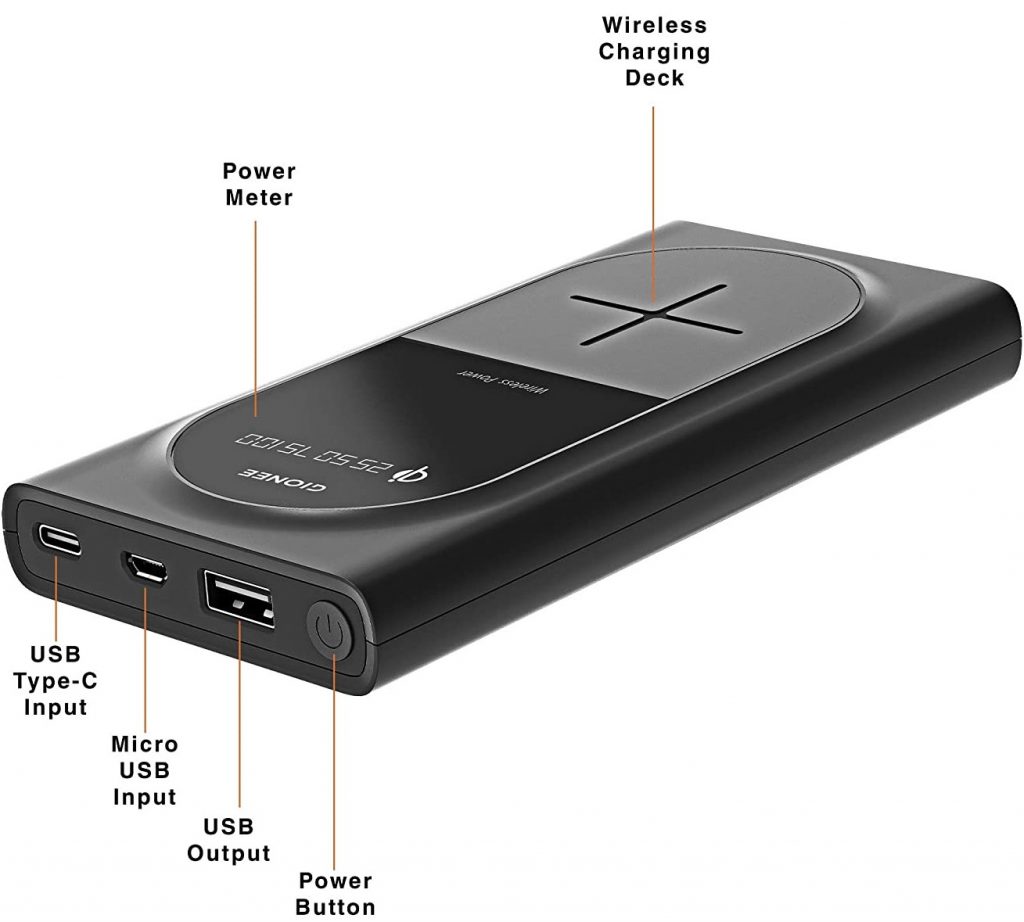 Carrying the model number PB10K1WL, the power bank measures 1.5 x 6.8 x 13.8 cm in size and weighs 245 grams. Gionee says that it can charge a device with a 3000mAh battery 2.2 times and a device with a 4000mAh battery 1.7 times.
Pricing and Availability
Gionee Gbuddy 10000mAh wireless charging power bank comes in a single Black colour option and is priced at Rs. 1299. It is available for purchase from Amazon.in.