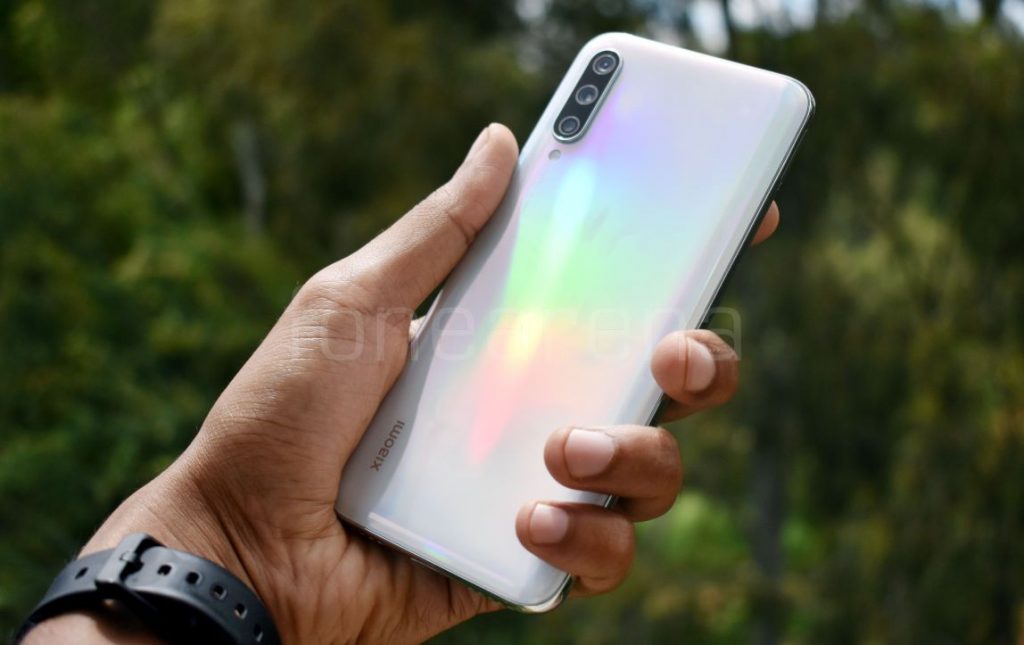 Being the only one among the top 3 to record a positive growth for the first quarter of 2020, the Indian smartphone market shipped 32.4 million units overall. This calculates to a growth of 1.5% YoY, whereas the Chinese and US markets saw a decline of 20.3% YoY and 16.0% YoY respectively. The top 5 manufacturers continue to be Xiaomi, Vivo, Samsung, realme and OPPO.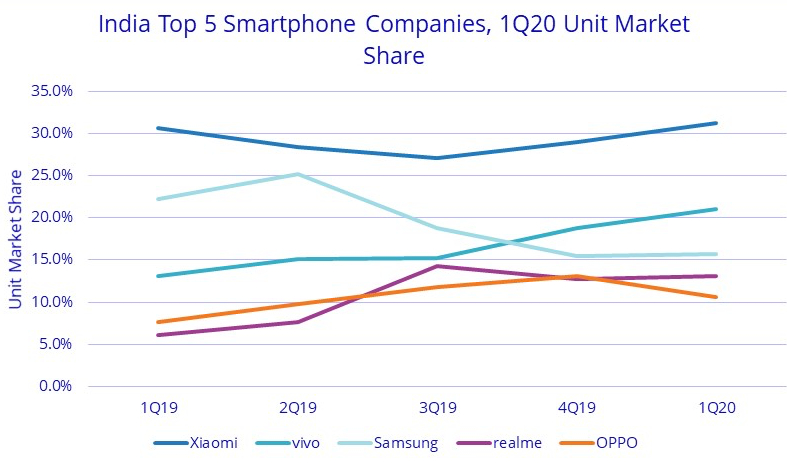 Online channels saw a growth of 9.0% YoY in Q1 2020, contributing to a market share of 43.1%, while offline channel shipments declined by 3.5% YoY. The feature phone market in India also saw a decline of 29.4%, shipping 22.8 million units in Q1 2020.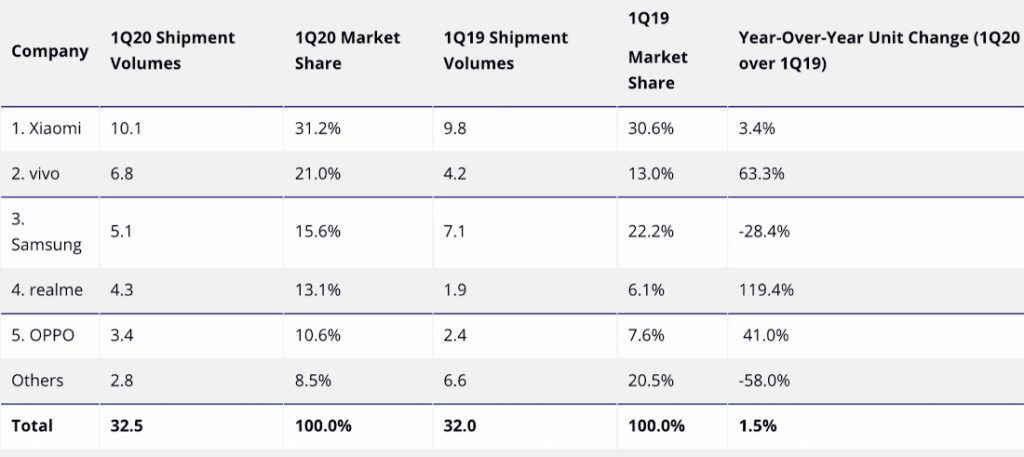 Xiaomi maintained their lead in the Indian market, shipping a total of 10.1 million in Q1 2020, growing 3.4% YoY. Their most popular devices included Redmi Note 8/8/Note 8 Pro/8A series of smartphones. Vivo came in strongly at second place, registering a growth of 63.3% YoY. This was largely due to the success of their affordable Y series and S1/Pro series smartphones.
Samsung suffered a decline of 28.4% YoY in Q1 2020, recording their lowest ever shipment numbers in the past 5 years. Pricing issues with the Galaxy M series and Galaxy A series smartphones caused a low consumer interest and high channel inventory.
realme placed above OPPO this quarter, taking 4th place, shipping 4.3 million units. Their top selling models for the quarter include realme 5i, 5s, C2/C3,6. OPPO slipping to the 5th position, even with a growth of 41% YoY. Its newly released F15 and Reno 3 Pro had a lacklustre demand, which was caused due to the competitors having better pricing and features.
Commenting on the report and the state of the Indian smartphone market, Navkendar Singh, Research Director, Client Devices & IPDS, IDC India said:
COVID-19 will have a substantial impact on the Indian mobile phone market in 2020, with potential supply chain disruptions and slower-than-expected consumer demand for the next few quarters. IDC expects the India mobile phone market to follow a U-shaped recovery from 3Q20 onwards. The pent-up demand from the first half of the year will gradually shift to the second half, rolling over to 2021 as well. A revival in consumer demand is expected around the festive quarter of 4Q20; with amplified marketing and promotional activities. In these challenging times, brands must relook at their marketing investments, supporting offline channels with hyperlocal delivery initiatives in key cities and try to make up for the lost ground in the all-important second half of year, under the assumption that normalcy will gradually resume Q3 onwards.