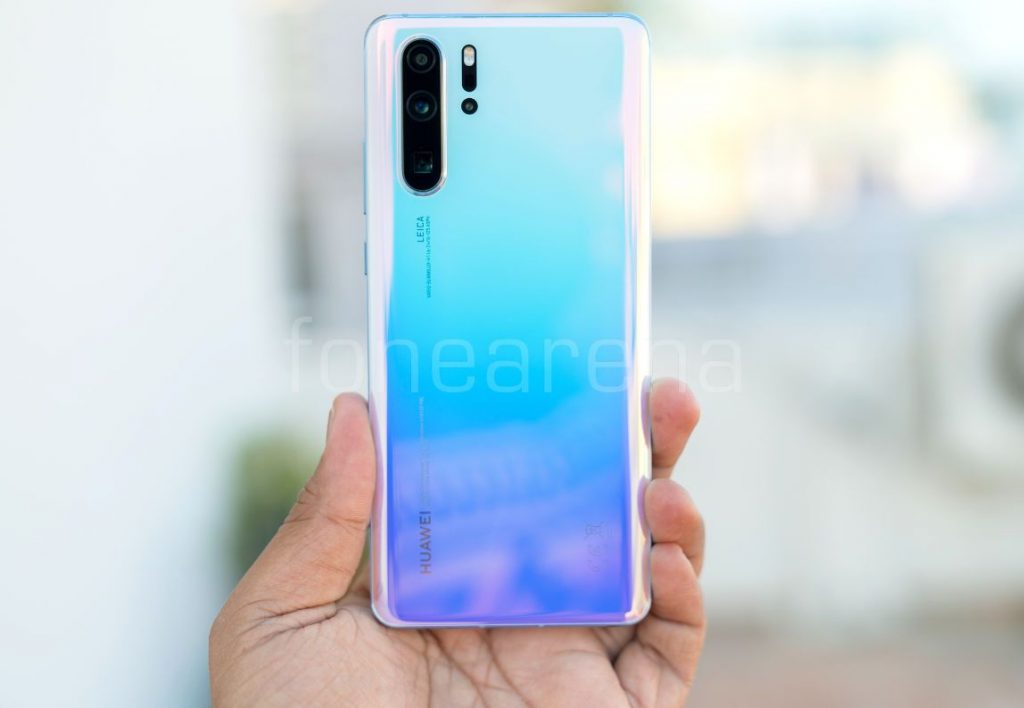 The Q3 2019 reports released by IDC revealed a decline of 3.6% YoY in smartphone shipments in China during Q3 2019. Now, IDC has released the shipments report for Q1 2020 and it reveals the largest decline ever in China smartphone market.
During Q1 2020, 66.6 million units were shipped which is a 20.3% dip compared to 83.6 million units a year ago. According to the report, HUAWEI tops the shipments chart with 28.4 million units in Q1 2020 which is followed by Vivo with 12 million units, OPPO with 11.8 million units, Xiaomi with 7 million units, Apple with 5.1 million units, and other brands with 2.3 million units.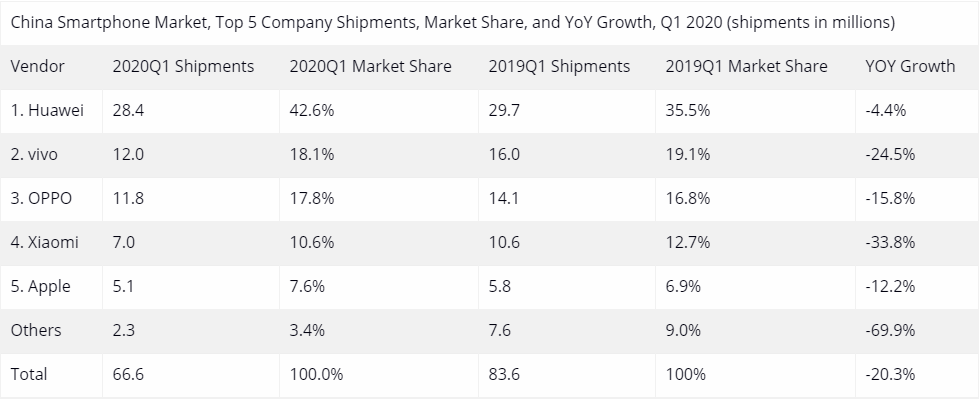 The report also shows that the early price promotions on Huawei's Mate 30 and P30 series and price cuts on Honor's V30 and 9X series were the primary reason for HUAWEI topping the chart, and Vivo's iQOO, Z series, and U series of smartphone boosted its online footprint during COVID-19 lockdown. Apart from this, for Xiaomi, there was a supply shortage of Redmi series in the first half of Q1 2020 and with regards to Apple, it suffered a larger impact this quarter as its factories resumed production more gradually than the competition.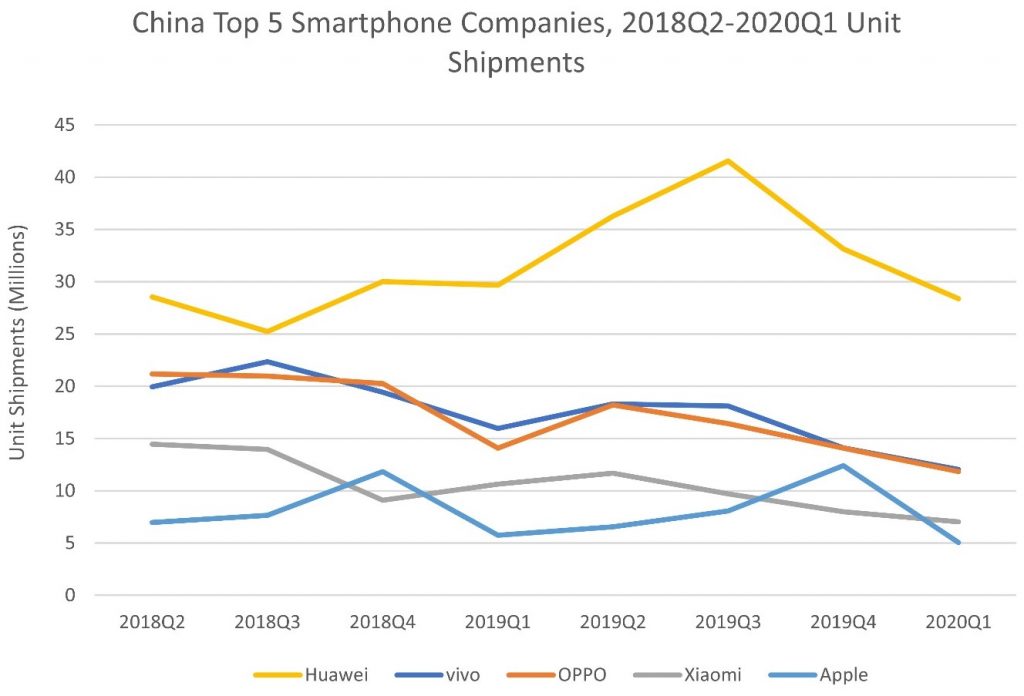 The first quarter of 2020 marked the largest decline ever in China smartphone market and according to the report, COVID-19 crisis and lockdowns caused supply chain disruptions and a slump in demand.
Commenting on this, Will Wong, Research Manager for Client Devices at IDC Asia/Pacific said:
February was the trough of the quarter before the market started its recovery in March, both in terms of production and demand. Nevertheless, demand will still be under pressure from the global economic downturn. The market is only expected to achieve annual growth in the fourth quarter as the global COVID-19 situation hopefully improves and 5G products reach a lower price range.