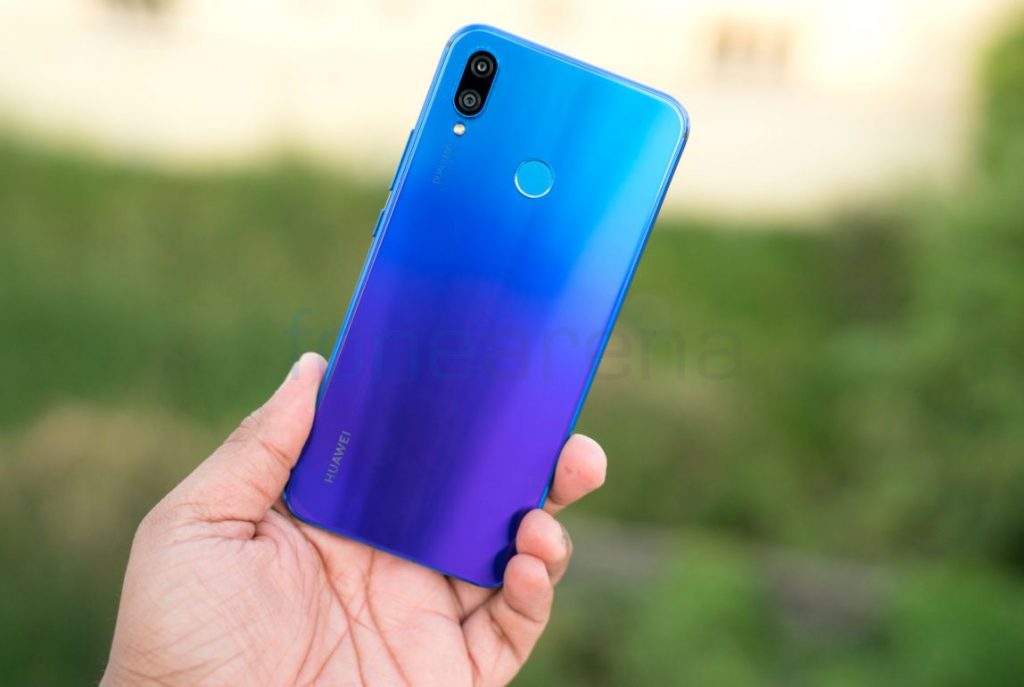 Smartphone shipments in China appear to be improving with a 3.9% decline YoY, up from the 6% decline YoY in Q2 2019, thanks due to HUAWEI's strong domestic sales. The top 5 manufacturers in China for Q3 2019 were HUAWEI, Vivo, OPPO, Xiaomi and Apple with the total smartphone shipments counting to 98.9 million units.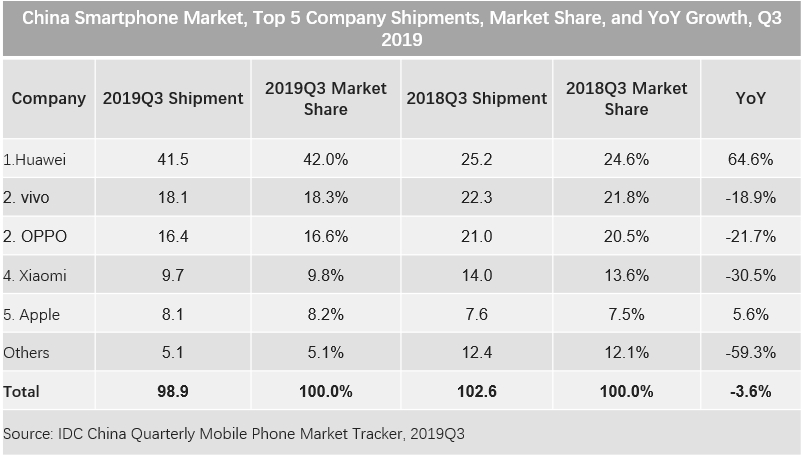 HUAWEI claimed the top spot with a record 42% market share in the Chinese market. With Google play services banned for HUAWEI in the global market, HUAWEI focussed heavily on its domestic market. While the Changxiang and Nova series were the volume drivers, the high-margin Mate and P series provided attractive channel margins.
Vivo sold about 18.1 million units, having strong sales in the US$150-200 and US$200-400 segments with its Y and Z series. The iQOO series proved to be popular with the tech enthusiasts and Vivo also garnered some interest with its cheaper 5G models.
OPPO smartphone shipments declined by 21.7% in Q3 2019 with the Reno series and A series being its main volume sales. Xiaomi on the other hand, saw a massive decline in its smartphone sales owing to challenges around internal organizational changes, offline channel management, and brand differentiation between Mi and Redmi.
Apple saw a growth of 5.6% in China thanks to the strong reception of the iPhone 11 series and competitive pricing, shipping 8.1 million units.
Commenting on HUAWEIs market share and Apple's growth, Will Wong, Research Manager for Client Devices at IDC Asia/Pacific said:
HUAWEI gained share at the expense of almost all other market players.  Still, Apple was able to buck the trend with its competitive pricing strategy and brand name – in spite of US-China trade tensions and the lack of a 5G model.
Regarding the entry of 5G and decline of 4G smartphone sales, Xi Wang, Research Manager for Client System Research at IDC China said:
4G inventory began to build in China as consumer attention was increasingly diverted toward 5G devices instead. However, consumers are also waiting for 5G smartphones to reach mid-range and mainstream prices, which means that replacement cycles are lengthening. Managing 4G channel inventory will be crucial while transitioning towards the 5G era.