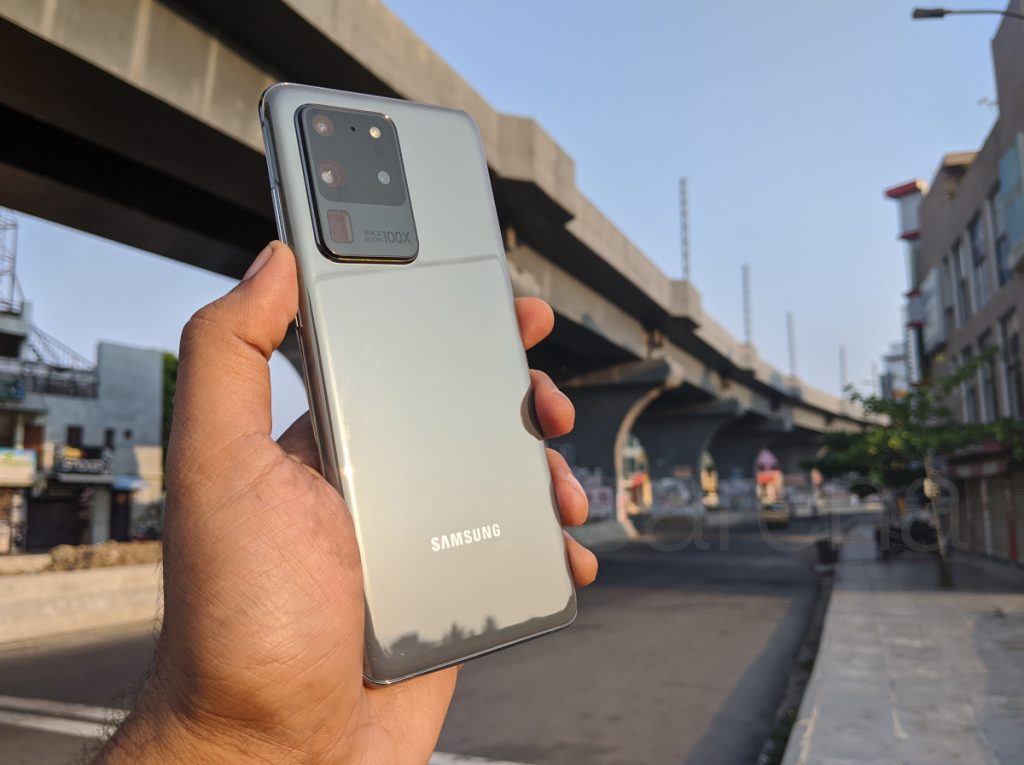 A flagship smartphone from any brand must go beyond the limits set by its predecessors, or its competitors. If it doesn't, a big question mark hangs over not just the device, but over the person buying it as well. No doubt the Samsung Galaxy S20 Ultra goes well beyond the limits set by its predecessors. In fact, it even reaches a comfortable parity with the best of the best in the Android cameraphone world. However, for the owner of a flagship, especially the costliest one, this is not enough. It needs to cross the borders of machine and reach into the man, eventually merging into the identity of the owner. In my opinion, after a long time, the Galaxy S20 Ultra has become that iconic S-series Samsung phone which will not only give you the feeling of owning something unique, it becomes an extension of your character as well. Of course, conditions apply. So, what does it feel like to own an iconic device that naturally comes attached with compromises? This is the review of the Samsung Galaxy S20 Ultra.
Bragging Rights #1- The Numbers
• 6.9 inches, Quad HD+, Dynamic AMOLED 2X, 120 Hz, HDR10+, 511 PPI
• Exynos 990 7nm Mali-G77MP11 GPU
• 12 GB RAM, 128GB UFS 3.0
• 108MP main camera, 8K Video, 48 MP Telephoto, 10x Hybrid Optical Zoom, 100x Digital Zoom
• 40 MP Selfie Camera, 4K60 Video on all cameras
• 220g, 5000 mAH, 45W Charging
• 92,999 INR
If these numbers don't blow your mind, I don't know what else will. Samsung completely owns it, on paper. Here's a link to revisit the unboxing to know the box contents, which like all the Samsung flagships, comes with a AKG-tuned headset. Simply, for the amount of money you spend, the Samsung Galaxy S20 Ultra is truly a chart-topper. Before we see how these numbers translate into actual experience, let's take a good close look at the device which houses the entire spec sheet.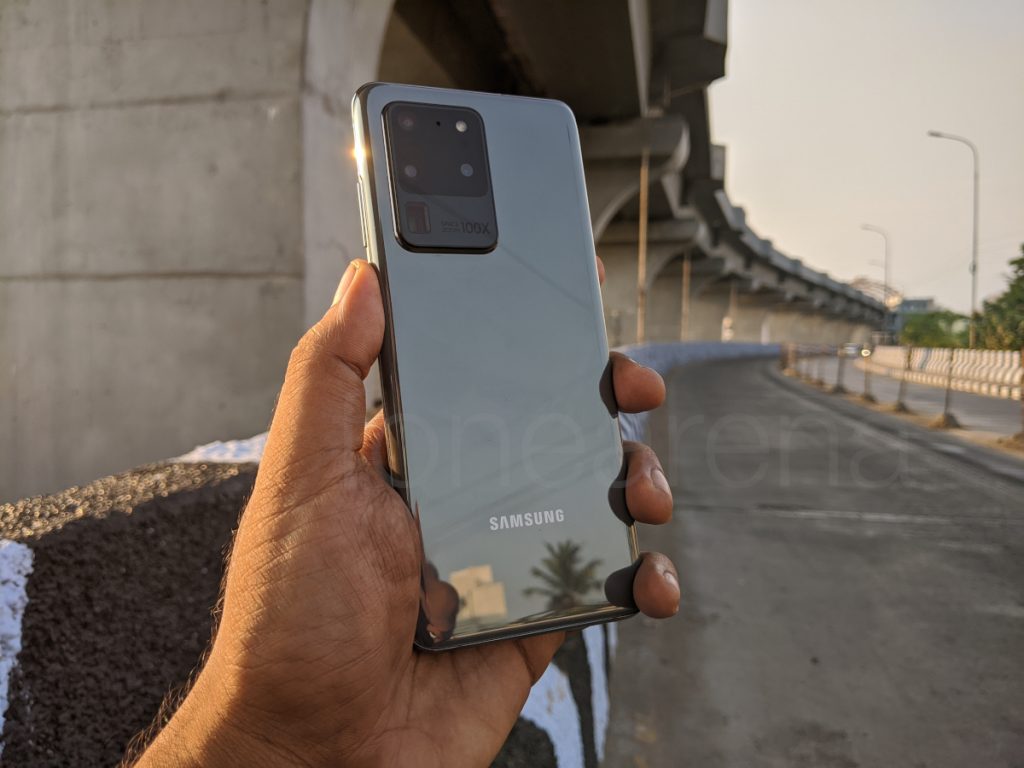 Bragging Right #2- Iconic Design
In every Samsung Galaxy S-series commercial, the S20 Ultra is THE device that stands out. Primarily, because of the unique look made possible by the huge camera unit. It not only establishes the reason for someone to take a look at this device, it also establishes the fact that Samsung's flagship innovations are no longer focused on the form factor, it's the camera. This is why the S20 Ultra looks so iconic, with a very unique looking camera design attracting all you attention instead of the edge-to-edge beautiful AMOLED display. Anyone who looks at this device from the outside can easily recognise it as that Samsung phone from the airport billboard or a TV commercial.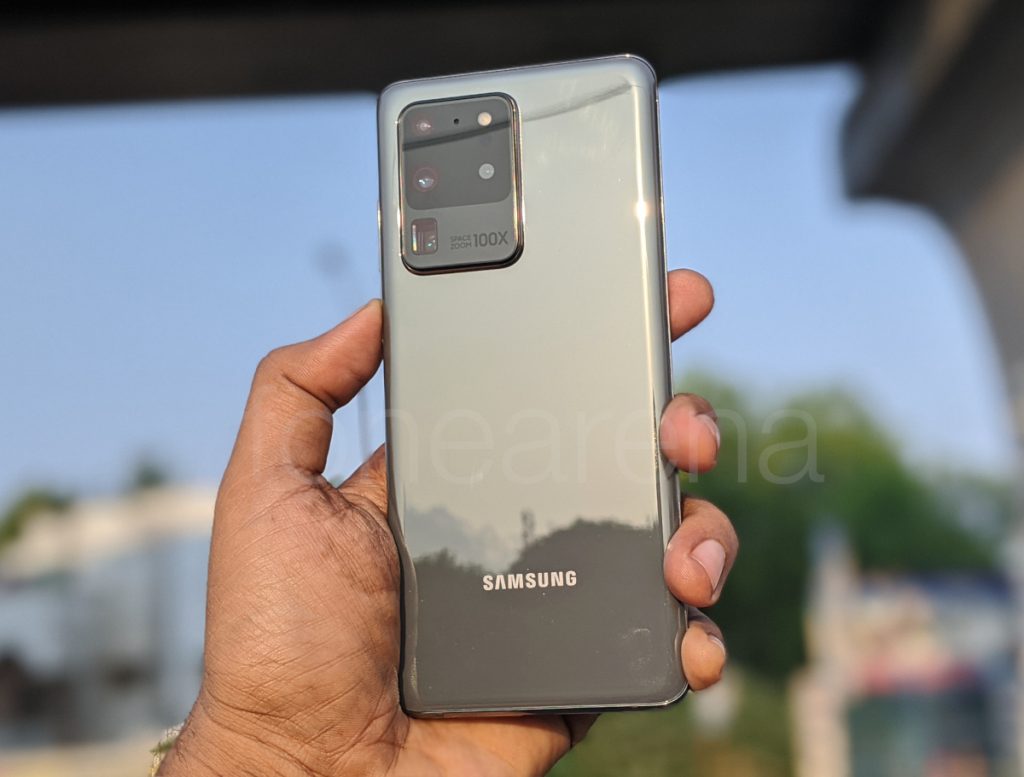 Frankly, the design looks great because it looks sophisticated. There is a nice symmetry, there is a dual-tone finish and then there is the text, with quite a bold proclamation of "Space Zoom 100x". Who wouldn't want to brag about these things?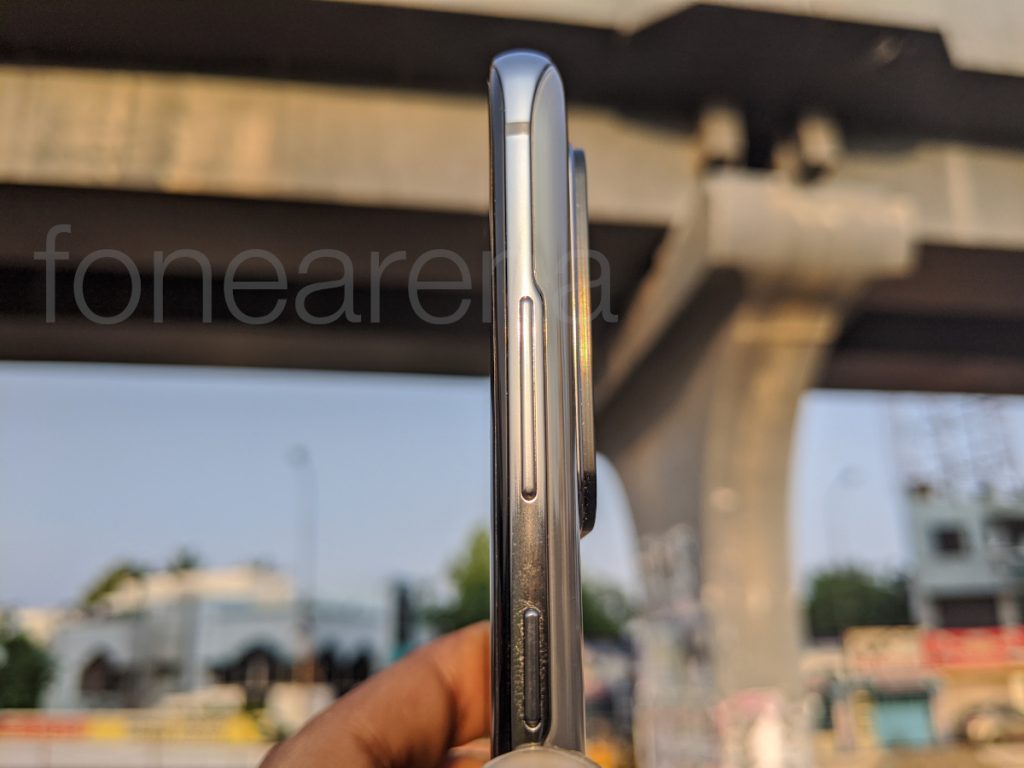 However, there are some compromises we need to make because of the nature of the technology that lets Samsung proclaim so boldly about the zoom. The S20 Ultra is not only huge in size, is not only heavy, it is also thick largely thanks to the camera unit and the battery. The camera unit is massive because it houses a 108MP sensor with OIS AND a periscopic telephoto lens, again with OIS. If you think this phone as a camera, then these issues will vanish, but if you're looking for a balanced flagship, this ain't it chief. You're probably better off with a S20+, again, do read the review here.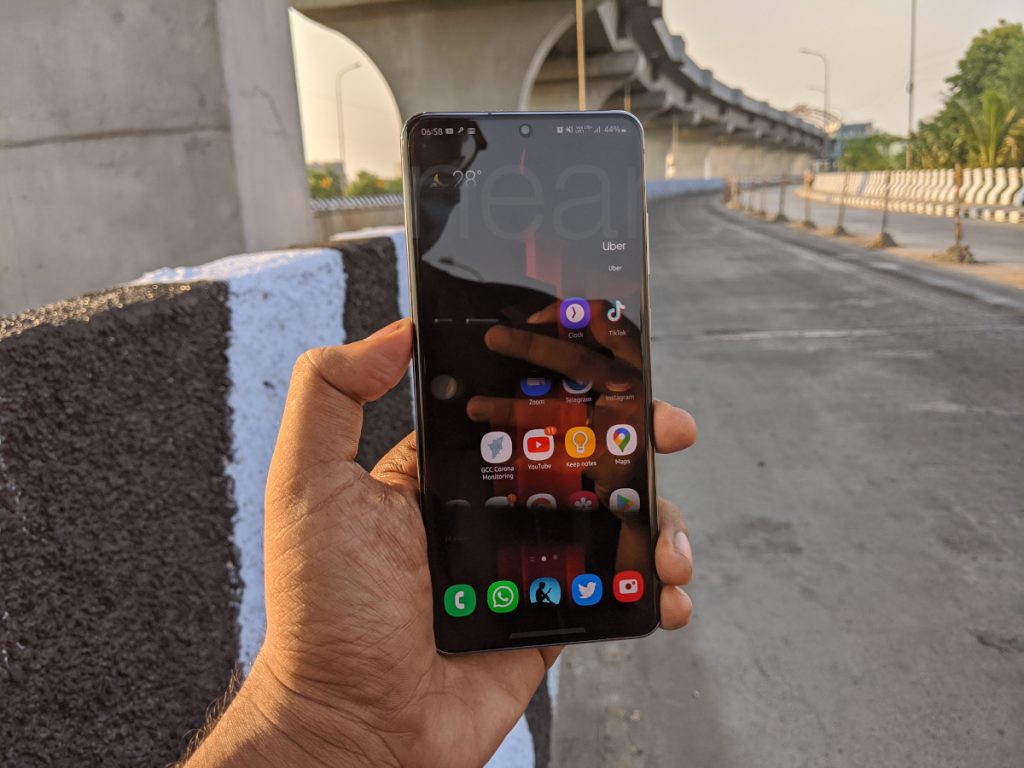 Bragging Right #3- Crispy and Smooth Display
Every time I use a Samsung flagship, it is like my eyes are blessed with truly the best images proudly displayed on the smartphone. Having used the Note 10+ and the S20+ for quite a while, I can comfortably say the S20 Ultra beats them both in terms of experience. May be it is the size of the display, or may be it is a tweak Samsung did in software, the S20 Ultra offers such a brilliant viewing experience that it's a pleasure being addicted to watching videos, especially in the highest resolution. Too much crisp awaits your eyes. May be it's the size, may be it's the resolution, may be it's the great color quality, may be it is the amazing dynamic range thanks to HDR 10 support. Whichever way, this is hands down the best display experience I have had in quite a long time. I think it's the size.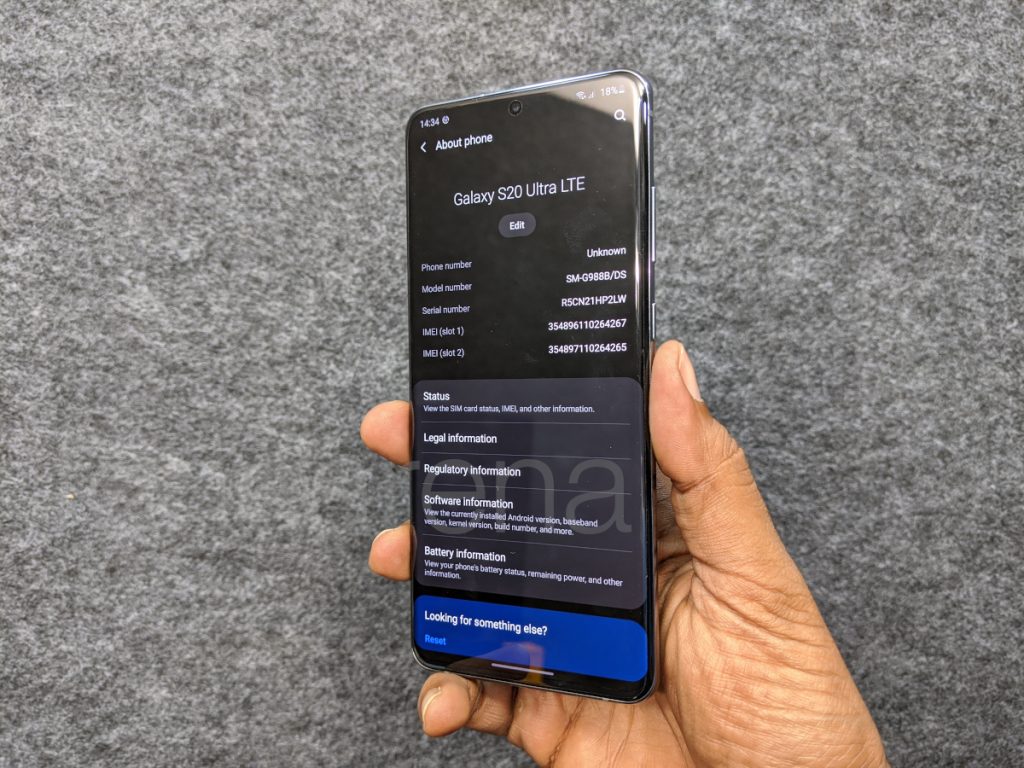 Yes, unlike the S20+, I mostly used the S20 Ultra at 120 Hz or at Quad HD+. Mostly, at 120 Hz, really because, thanks to the massive 5,000 mAH battery and a forced 1080p resolution, it can actually last a day. Also, unlike the S20+, the Ultra did not lag one bit while 120Hz is enabled, so overall a very smooth or a very crisp experience awaits you with the S20 Ultra. I wouldn't wish for a crisp AND smooth experience because that would for sure kill the battery within a day. Right now, after using it for nearly a month, I have settled on the 120 Hz option mainly because I scroll a lot, just like you. Also, the display is possibly one of the brightest I have used. As always, Samsung scores big in the display department, the ultrasonic fingerprint also doesn't disappoint. Fast and reliable, the non-illuminating sensor is much more preferable than the optical ones, in my experience. But now comes the real test, the cameras.
Bragging Right #4- High Res and "Space" Zoom
The Samsung Galaxy S20 Ultra is all about the camera system. It boasts a super high resolution 108MP sensor on the main unit, an f1.8 aperture lens and OIS. It's not just any sensor, measuring at 1/1.33-inch, it is one of the biggest in the cameraphone market right now. For comparison, the only sensor which is as big is in Huawei P40 Pro at 1/1.28-inch meanwhile the iPhone 11 Pro's main sensor measures 1/2.55-inch. The S20 Ultra is big league not just in terms of sensor size, it is also currently the undisputed leader in resolution, a whopping 108 megapixels. If you think that's crazy, the periscopic zoom camera unit at 48 megapixels makes Galaxy S20 Ultra the highest resolution cameraphone in the market, no other device comes close. Yes, there is OIS in this one too.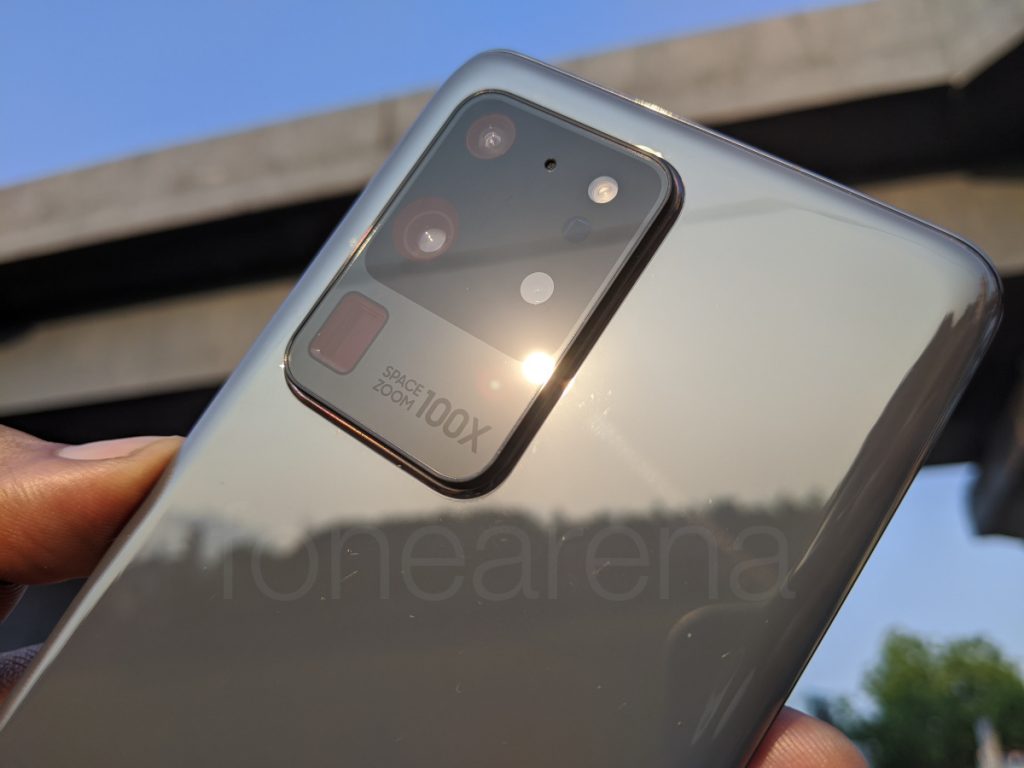 Naturally, it means you get crispy photos in the default mode where pixel binning is in force, spitting out richly detailed images in ANY condition. But it also means that you get a Zoom capability that goes beyond visual range, earning it the marketing team's badge of honour, the "Space" Zoom. Of course, it is digital zoom plus some software magic, but what it actually translates in day to day use is very impressive.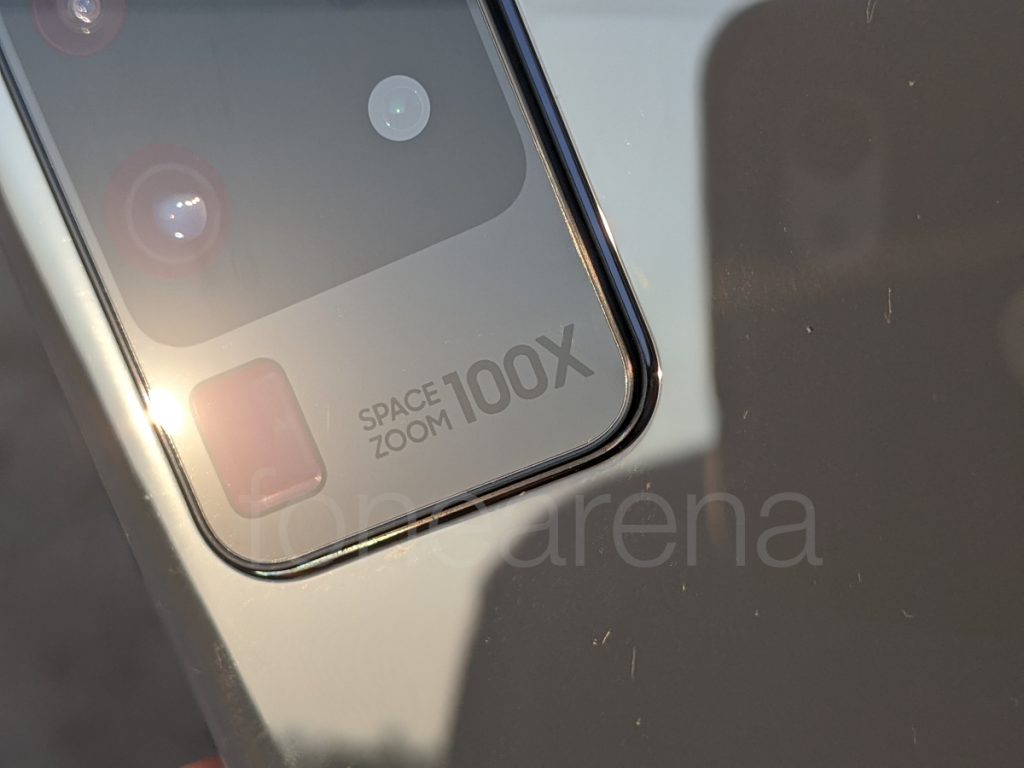 It starts at 4x. Yes, upto 4x, it is the 108MP sensor doing all the work and once you cross that threshold, the periscopic lens kicks in, mainly in well lit conditions, giving you a stunning clarity at 4x and above. Even at 10x of Hybrid Optical Zoom, the Samsung Galaxy S20 Ultra manages to capture a clean and richly detailed image that's absolutely worthy of saving or sharing. There are many examples in the camera sample gallery where you'll see images taken at various levels of zoom.
The images do start to break beyond 10x, but I wager that not many cameras can hold detail like the S20 Ultra at 30x. Yes, upto 30x, the S20 Ultra creates, may be not share-worthy but at least document-worthy images that can become a part of your archive. Thanks to the Corona virus, I put the Periscopic camera to use in scenarios which I had not thought of, like Macros where it excelled beyond my expectations, with great stabilization and focus. I also used the camera to shoot the moon a couple of times, once in daylight and once in the dark.
While I was very satisfied with the daytime results, the night time results are not as good as the implementation from the only competitor which has comparable capabilities. *cough* Huawei *cough*
View this post on Instagram
I also tried shooting a lot of video using the periscopic lens, which let me create very different images from what I have been used to.
When using the Samsung Galaxy S20 Ultra, for the first time, I wasn't hesitating to zoom. 5x? Amazing stuff. 10x? No problem! This freedom to go close to subjects I can not even imagine going close to, is definitely the biggest strength of this camera. But of course, there are some things that come across as compromises we have to make, with such new technological advancements. I'm sure most of us know this already but the 100x "Space" Zoom is pure marketing-speak, thankfully they didn't do the same mistake with the choppy 8K video. And then, I noticed there are heating issues when using the camera for more than 5 minutes at a stretch, which is quite a nuisance for a camera-centric phone like the Ultra. Then the main camera unit, by nature of its huge sensor and f1.8 aperture has focusing issues because of its wafer-thin depth of field and finally, Samsung's camera software needs more work. Apart from the heating issues which could very well be fixed by an update and lower expectations from the "space" zoom camera, the Samsung Galaxy S20 Ultra proves its worth as a compact point and shoot with amazing capabilities. Did I mention it takes great selfies as well?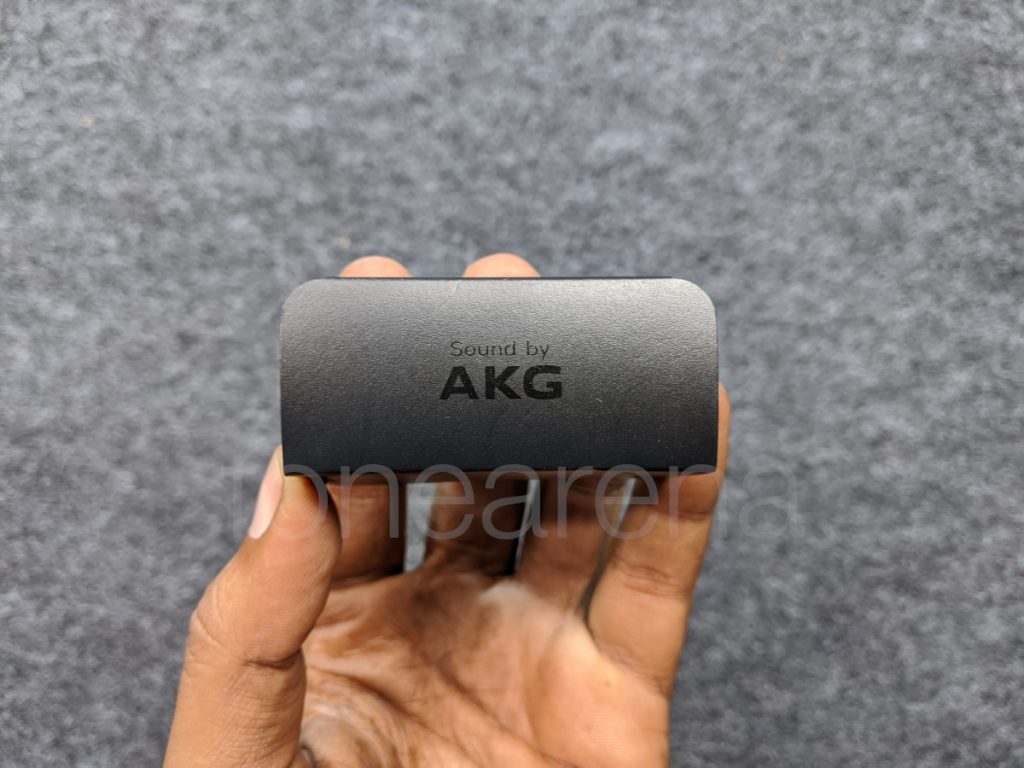 Bragging Right #5- Flagship Multimedia Experience
The most important yet highly underrated factor of a camera-centric smartphone is audio. Yes, we often neglect this mostly because we are so captivated by the still images and the video images that engulf our attention at every turn, but audio is ever so subtle yet carries all the emotions of the world. Tuned by AKG, the sound capturing mics and the sound producing speakers are one of the best implementations I have come across in the smartphone world. With "Audio Zoom" feature, the crystal clear sounds captured by the mic at the back is a delight to hear with headphones. At the same time, the loud and rich stereo speakers, tuned by AKG, enabled by Dolby ATMOS, acts in perfect tandem with the phone body as a sound chamber to perfectly playback multimedia content we just created or someone else created.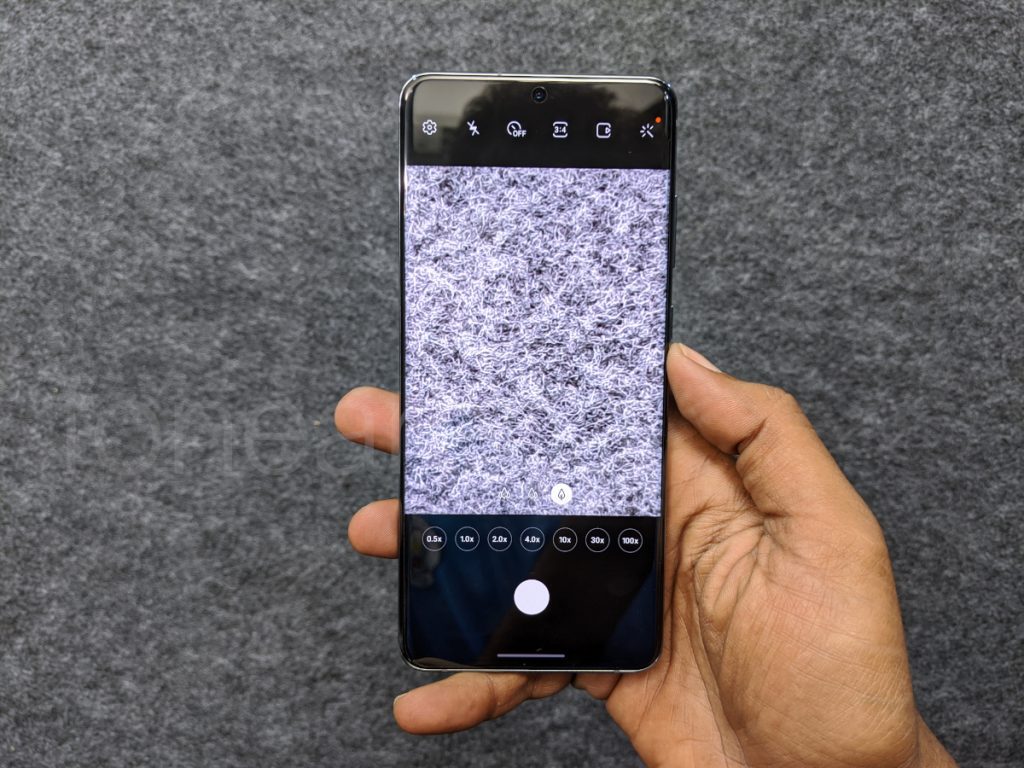 A flagship multimedia experience doesn't stop with just audio either. It's the software features that augment the camera experience to be in line with demands of current scenario, like "Single Take" which is a recent addition to Samsung's camera app. This enables you to capture a "volume" of your experience by letting you trap not just a still or a video but what Samsung calls "Meaningful moments". These are highly useful in a rapid-share media-addicted world where TikToks and Instagram Stories rule the short-span attention timelines. The "Single Take" edits your pictures for you, creates GIFs or short videos, puts filters on them. It's all done with AI-driven algorithms, so it can improve with time and the context of your usage. Things like Night Mode, Panorama, Pro Mode are the usual tools which always help you gain full control over multimedia you create. So, if you are looking for a flagship multimedia experience, along with the gorgeous display, the Samsung Galaxy S20 Ultra it is. In fact it's not even a stretch to say that, if you're looking for a great multimedia experience, Samsung it is. That's the power of "brand".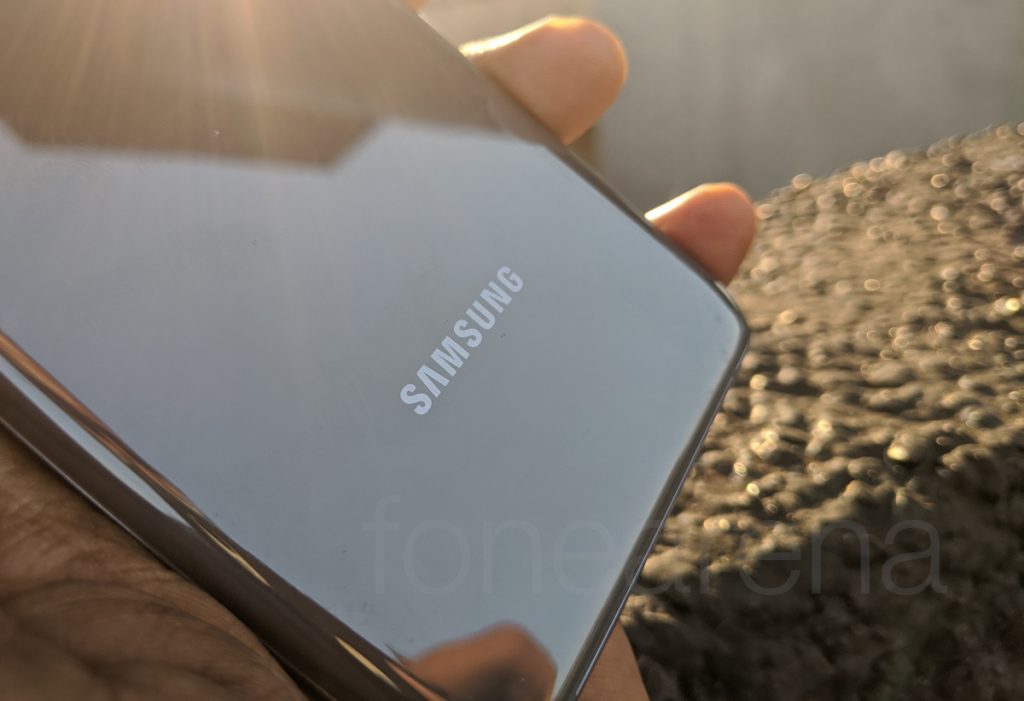 Bragging Right #6- Brand Samsung and One UI
Personally, I am a big fan of One UI. It looks great, is sensible for big screened devices and offers a buttery smooth experience, especially with the new 120 Hz screens. I became a fan because, if you take a look at my reviews from the years of Touchwiz, I was its biggest critic. Now that the design is fixed beyond expectations, One UI is a delight that, combined with the S20 Ultra's hardware, will remove all doubts about Samsung's ability to connect with the user on an emotional level. Sure, there could be more customisation options like the Chinese custom skins and less redundant first party apps like the Samsung browser or the Samsung Store but we all know why they exist.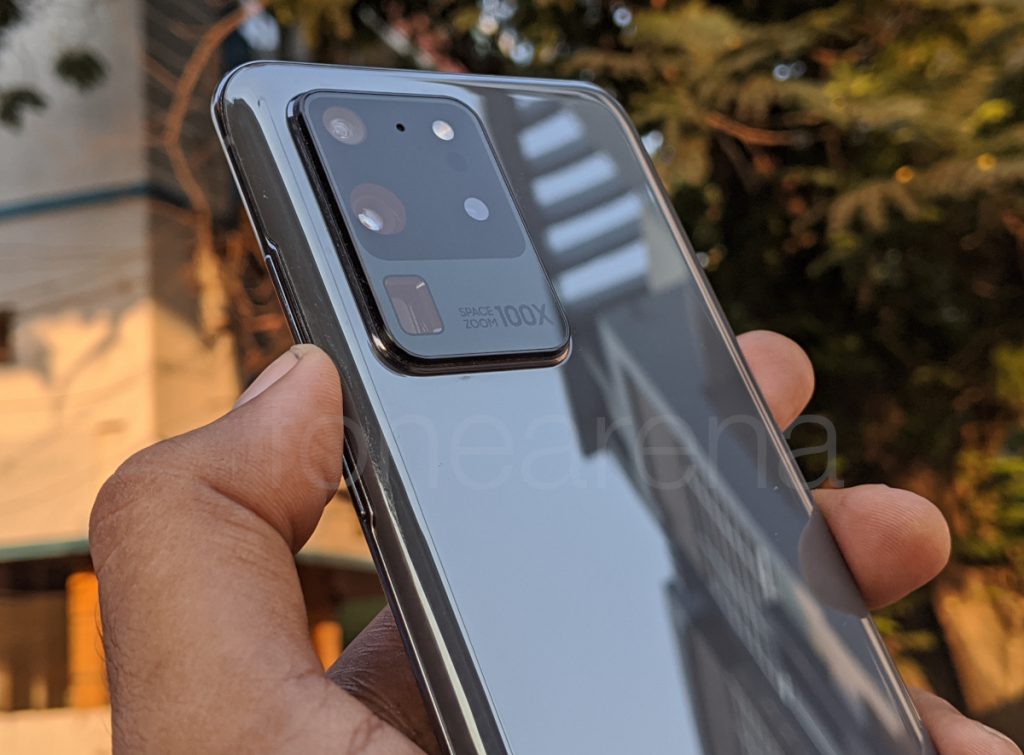 They exist because brand Samsung is a force to reckon with. Just Google "Samsung Chaebol" to understand the impact because smartphones are only a very small part of the family of businesses under this big name. So, naturally, things like Samsung Pay, Samsung's customer care services and whatever the company wishes to brag about, on its phone, are inextricably linked to the brand's delivery of its promises. Samsung Pay is an amazing experience, because of the way it can mimic a card and work with almost ANY card machine. This feature gets special treatment in the UI but apart from this, most of the features (like Bixby) have slowly diminished to behind-the-scenes. More than software, Samsung is now entirely relying on hardware to carry the brand value and deliver the promises one expects it to deliver. Before we conclude whether Samsung has delivered its promises in the Galaxy S20 Ultra, we should definitely talk about the not-so-nice parts of the experience.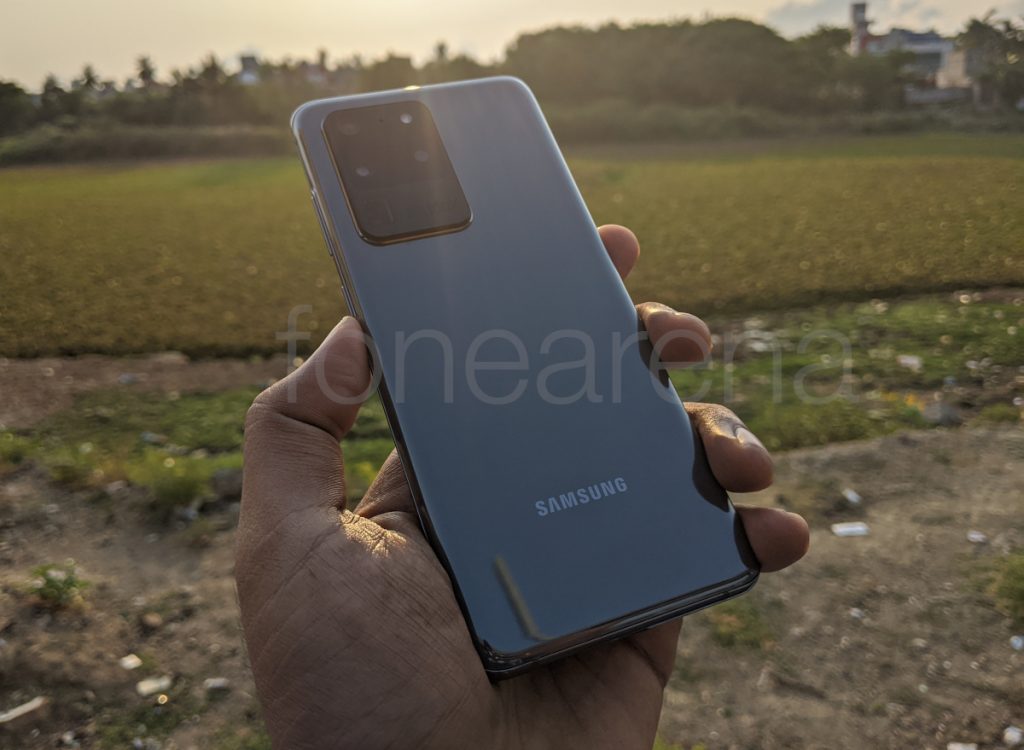 What not to brag about and who should buy?
There are several things one should consider before buying this device. First, it's huge and heavy. There's no other way to put it. It's a massive phone that looks deceptively small thanks to the edge-to-edge screen. These days it is possible to cram a 6.9 inch screen in a body that's not as big as the older phones that housed massive screens. The screen aspect ratio too, at 20:9 makes the device narrow so you'd think it's easy to handle. But believe me, it is not. It's also a thick phone with a huge camera module sticking out of the phone, so if you are looking for an ergonomically well designed and weight-balanced phone, this is not for you. Second, I noticed some heating issues in the camera and few bugs in the 120Hz mode, so if you are looking for an entirely bug-free experience, stay away because this is how hot new technology behaves.
Oh, and how can we forget the Exynos 990 we Indians are stuck with? You might have seen these benchmarks. If not, check these out.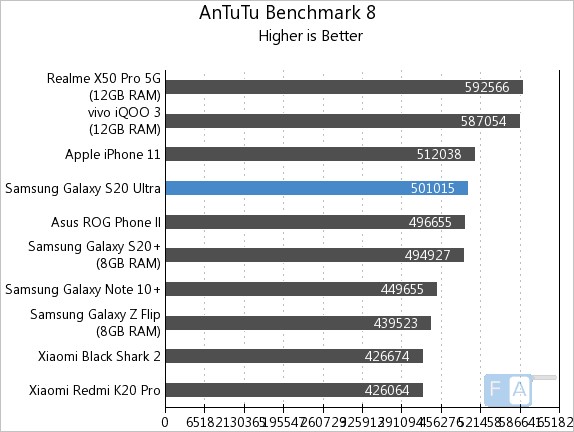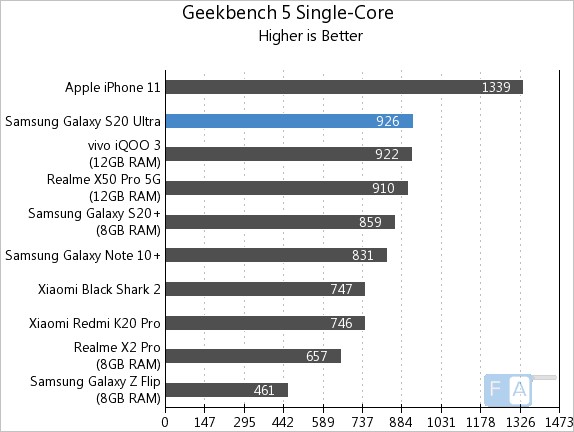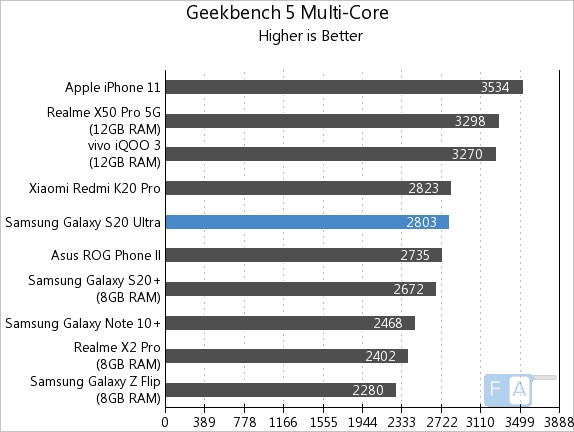 Yes, we really can't wait for AMD chips to start getting into these phones because Snapdragon is beating Exynos hands down. I also frequently hear that the Snapdragon variants get much better battery life.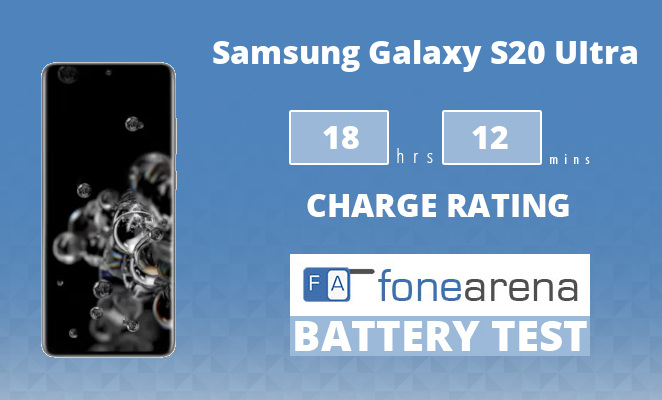 Talking of battery life, don't get your hopes up with the big numbers, because with the amount of features this phone has, battery runs out fast. Especially at 120 Hz. Sure it lasts much longer than the S20+ but 5K mAH won't get you 2 days.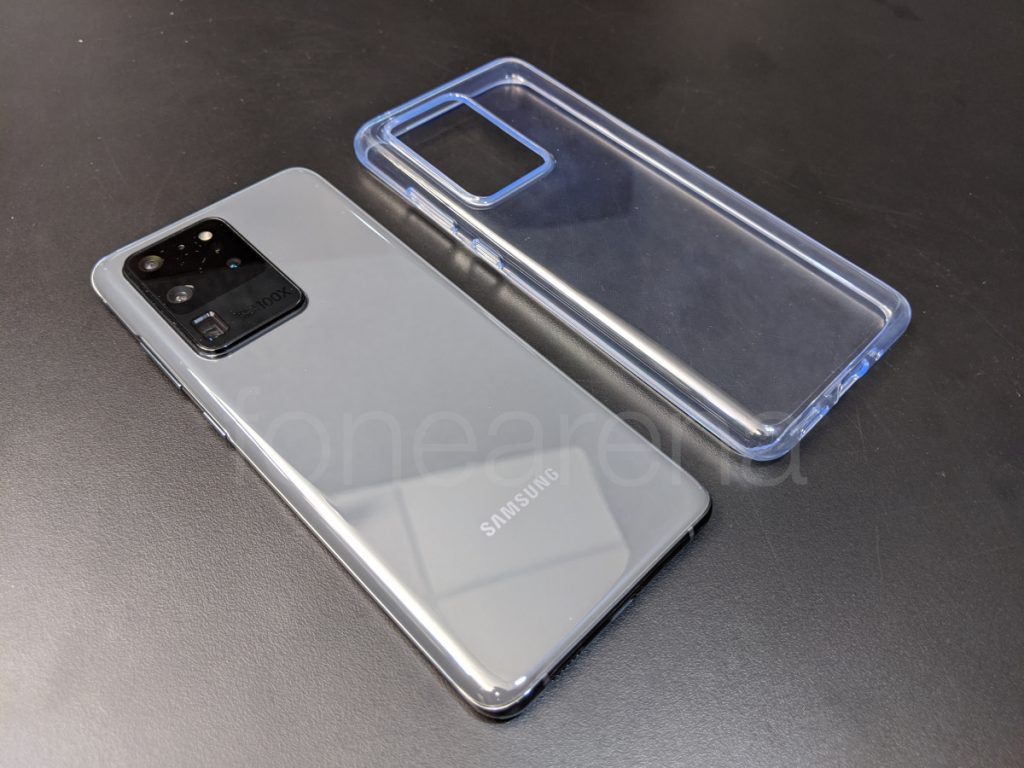 Expect one whole day of use for sure, and the super fast charger helps as well, but is it a good tradeoff for the bulk of the phone is something I will leave to the buyer of this phone. It's a tradeoff some can make, some can't. And that's pretty much all the things (probably 3 or 4) you can't brag about. If you don't mind paying the price that is. So, who should buy this phone?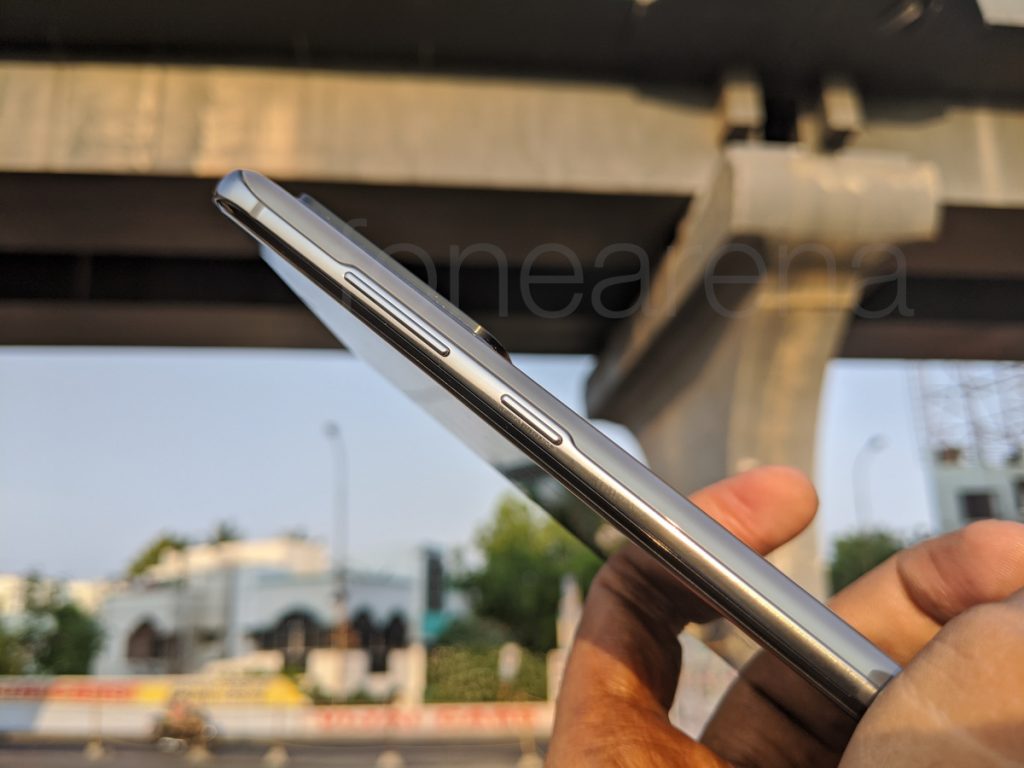 Those who are looking for a flagship multimedia smartphone with an amazing set of cameras that prove their capabilities in the field, those who are looking for the best Samsung experience in a smartphone and those who are looking for an iconic flagship smartphone that can make them stand out in a crowd of "me-too"s.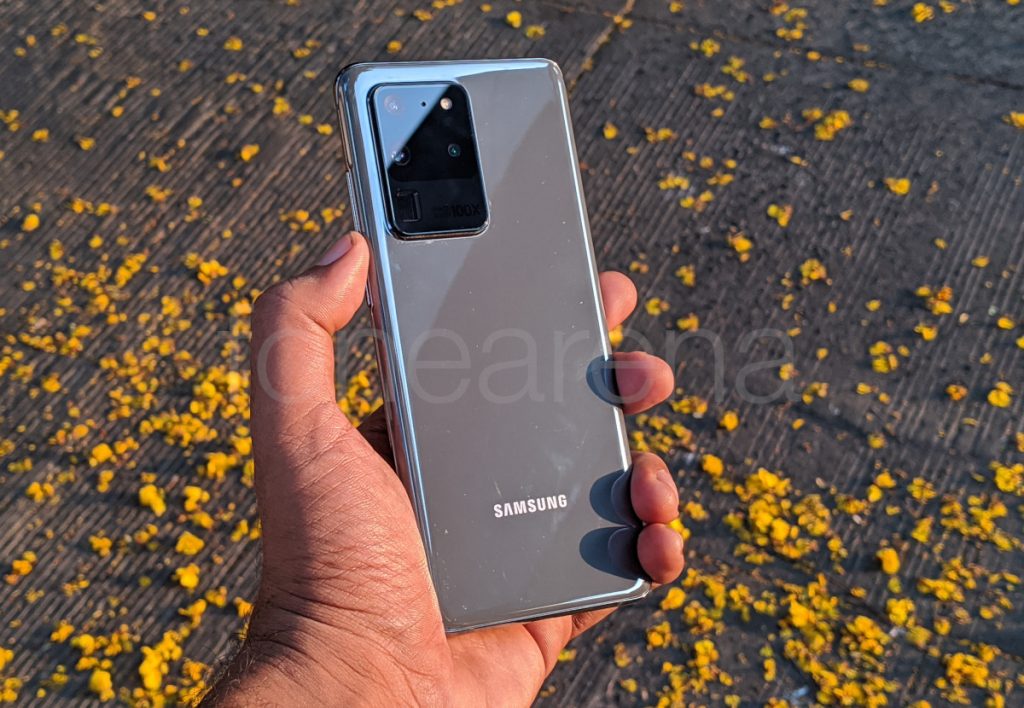 Final Thoughts
To be really honest, I had a lot of apprehensions about the Samsung Galaxy S20 Ultra when I started using it. It felt heavy, big and not so comfortable to use as the "normal" smartphone I am used to. But then, as I started experiencing the device in all kinds of day-to-day scenarios, it changed my mind. The Samsung Galaxy S20 Ultra is a multimedia powerhouse with an iconic design centred on a really capable set of high resolution cameras. It definitely delivers on the promises of the Samsung Brand, for which, we pay a price of Rs. 92,999/-
Instead of listing out the Pros and Cons, I request you to read the entire review to make up your mind. If you have any further queries, do contact me in the comments section below. Thank you for reading!