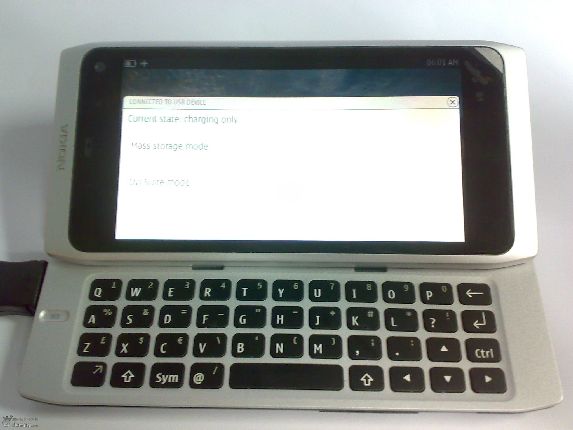 The news that Nokia's first MeeGo device, the Nokia N9 has been cancelled is making the headlines all round. But we didn't post about it because we knew something else was happening. Now it seems that the handset itself hasn't been canned, the operating system has now been changed from MeeGo to Windows Phone 7.
UPDATE: After Nokia announced a partnership with Microsoft to develop Windows Phone 7 devices and that MeeGo is not shelved, this news seems hard to digest. N9 might or might not be shelved. Lets wait and watch.
The timing couldn't have been better as Nokia's CEO Stephen Elop is expected to announce Nokia's partnership with Microsoft tomorrow in London.
The rumours state that Nokia had tried to run MeeGo OS on the handset but it always kept crashing. however it worked perfectly fine when it was running Windows Phone 7.
It seems the two companies are coming together to fight the next major upgrade for Android. The Android 3.1 Jello (not 2.4 Ice Cream Sandwich).
While the news that Nokia N9 was tested fine running Windows 7 doesn't mean that Nokia will announce it that way, it is definitely good news knowing that Nokia hasn't given up fully on the handset.
Another point to note is that the phone if real might not be announced tomorrow at Nokia Capital Market's Day or during the MWC at Barcelona but only after a few weeks.
via PhoneReport