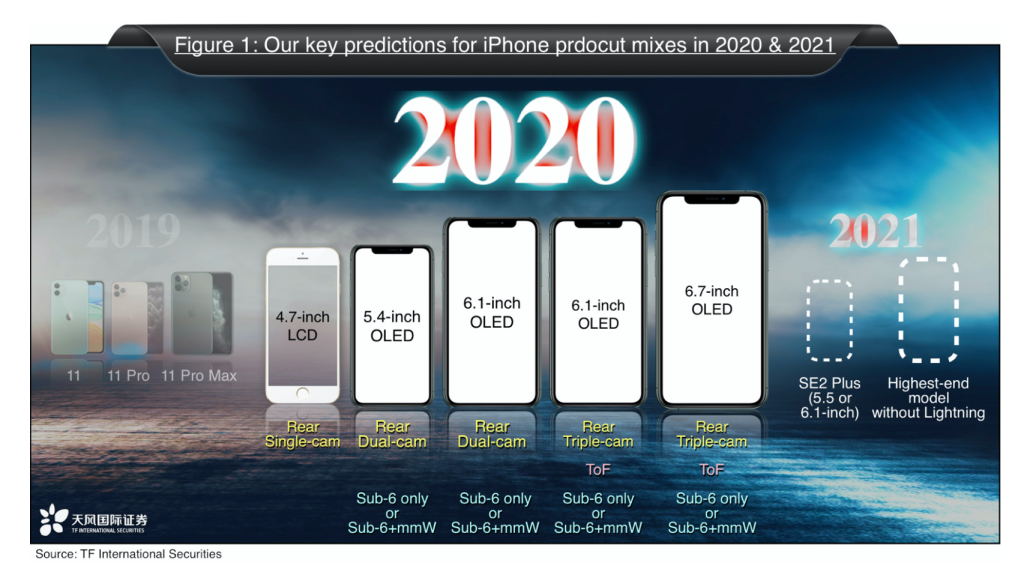 The iPhone rumours continue to pile up as fresh news of the possible Wi-Fi capabilities for the upcoming iPhone 12 have popped up. Apple is rumoured to use the new 802.11ay Wi-Fi standard which utilises the 60GHz spectrum that is ideal for high bandwidth data transfer.
The IEEE 802.11ay Wi-Fi spec is expected to be finalised later this year, around the time of launch of the iPhone 12. It will possibly enable the iPhone to have faster AirDrop capabilities via direct device-to device connections. The 802.11ay spec will also let the iPhone have high speed connections to future smart accessories.
The leak also mentions the upcoming release of Apple Airtags in Q3 2020, possibly along with the 2020 iPhones. The Airtags will compete with Tile Trackers, utilising Apple's U1 chip and ultra-wide band (UWB) technology to pin point the tag location accurately. The Airtags will likely charge wirelessly, similar to the inductive Apple Watch magnetic charger.
The 2020 iPhone's is rumoured to feature OLED screens, larger camera sensors with slimmer design and FaceID for authentication. Apple may also ditch Qualcomms 5G chipset in favour of its own in-house designed 5G antennae module for the iPhone.