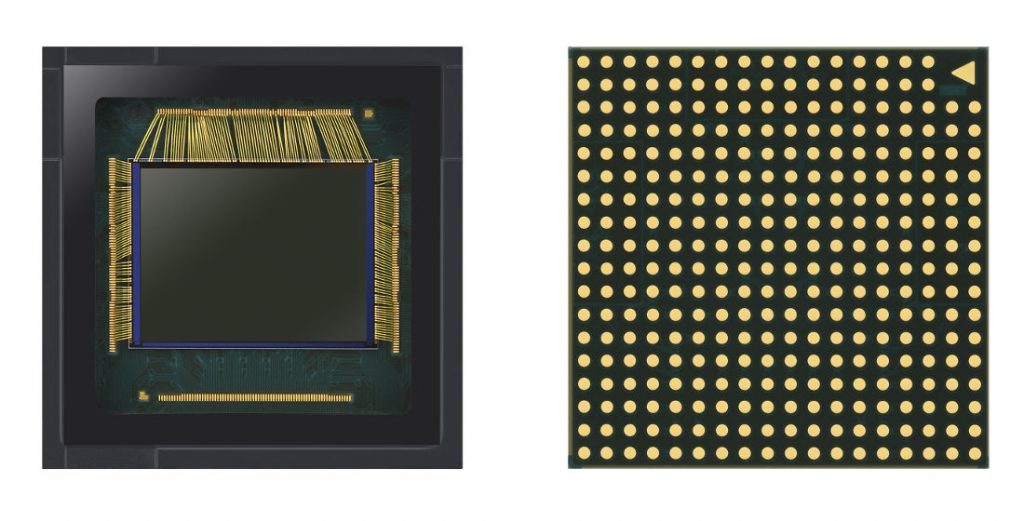 Samsung introduced its first 108MP ISOCELL Bright HMX sensor back in August last year, which is being used in Mi Mix Alpha and Mi Note 10 smartphones. Today it has introduced new 108MP ISOCELL Bright HM1 1/1.33″ sensor, which the company says is  industry's first to feature Nonacell technology. It also has Smart-ISO, real-time HDR and 8K video recording at 24 frames per second (fps).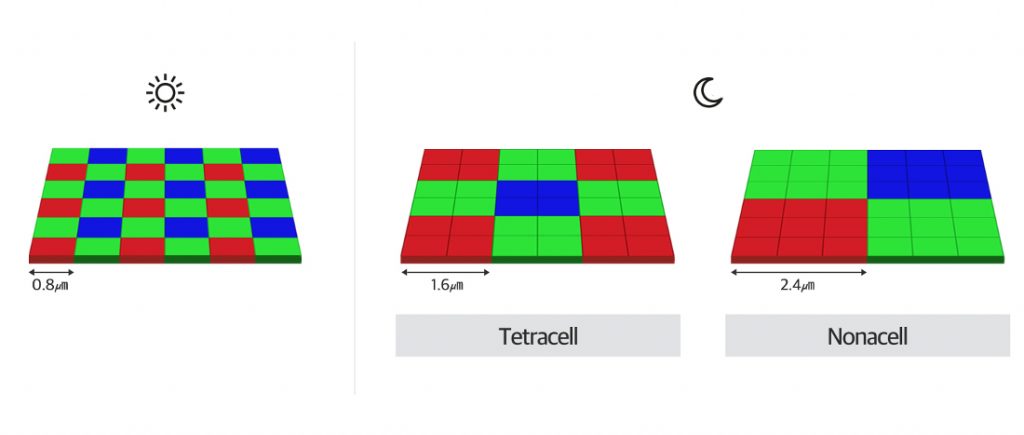 Highlights of Samsung ISOCELL Bright HM1 108MP sensor
Nonacell, an enhanced version of Tetracell uses a three-by-three pixel structure. In the HM1, Nonacell merges nine neighboring 0.8μm pixels to mimic a large 2.4μm pixel, more than doubling Tetracell's light absorption.
Smart-ISO technology produces vivid and vibrant images by intelligently selecting the optimal ISO. High ISOs are used in darker settings while low ISOs are better for brighter environments to control light saturation.
In challenging mixed-light environments for photo-taking, the HM1's real-time HDR technology optimizes exposures, producing more natural looking videos and still photographs. By assigning the most appropriate exposure lengths to each pixel, the HM1 is able to capture scenes in multiple exposures simultaneously, generating HDR images in real-time for both preview and capture modes.
Supports a gyro-based electronic image stabilization (EIS) and Super-PD, an advanced phase detection technology for fast and accurate auto-focus.
Allows users to preview and capture full shots and close-ups of the subject at up to 3x lossless zoom, preserving the quality of the image. This is made possible by the sensor directly converting the pixels using an embedded hardware IP, rather than having the task delegated to the mobile processor.
With 108-million pixels, the sensor is also able to produce images up to 3x zoom at a 12Mp resolution without upscaling.
The Samsung ISOCELL Bright HM1 is currently in mass production and should be the one used in the latest Galaxy S20 Ultra that was introduced yesterday at its Galaxy Unpacked event.
Commenting on the latest ISOCELL Bright HM1, Yongin Park, executive vice president of the sensor business at Samsung Electronics, said:
To capture meaningful moments in our lives, Samsung has been driving innovations in pixel and logic technologies that enable ISOCELL image sensors to take astounding photographs even when lighting conditions aren't ideal.By adopting Nonacell and Smart-ISO technologies, the 108Mp ISOCELL Bright HM1 helps take vivid high-resolution pictures across a wide range of lighting environments.