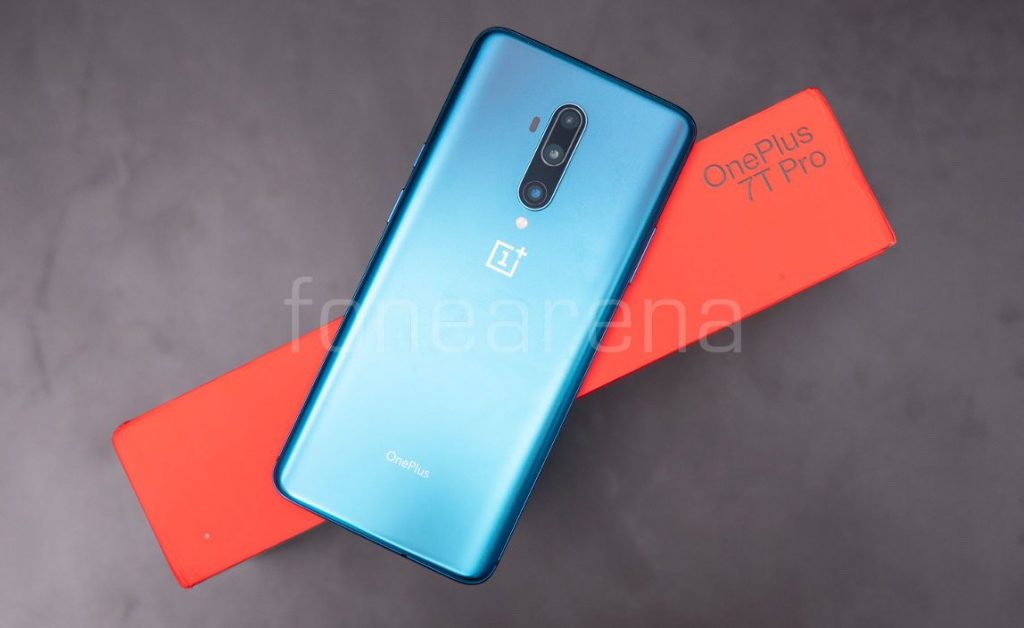 Renders of the OnePlus 8 series are already floating on the Internet, hinting at the imminent launch in a few weeks. Today, Counterpoint Research has published a report on India's premium smartphone market growth.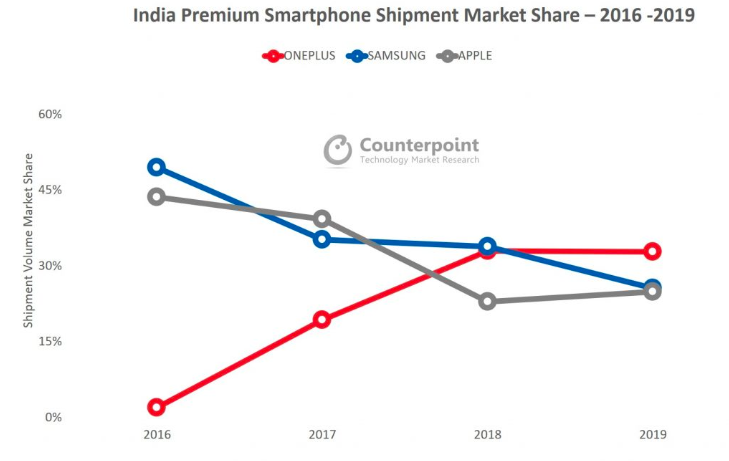 According to the report, OnePlus has cemented its position as the market leader in the Indian premium smartphone segment, with a huge 33% of the market share in 2019.
Pete Lau, Founder, and CEO, OnePlus shared:
2019 has been a remarkable year for us at OnePlus. Every milestone we have achieved strengthened our pursuit of excellence in technology.
Notably, OnePlus witnessed a record shipment this year, surpassing 2 million numbers in India, thanks to the OnePlus 7/7T series. As per the report, OnePlus 7 emerged as the number one premium smartphone model in 2019, whereas the OnePlus 7 Pro drove the brand's ultra-premium smartphone shipments to drive the brand's ultra-premium smartphone shipments.
Karn Chauhan, Research Analyst, Counterpoint Research, shared:
OnePlus' ongoing retail expansion in India can be attributed to increased sales volumes. A predominant factor for OnePlus' growing success also boils down to its ability to drive product innovation consistently with an effective pricing strategy.
It's worth mentioning that the contribution of OnePlus' ultra-premium segment to the overall OnePlus portfolio grew to a whopping 25% in 2019, from only 2% in 2018.
Lau added:
This latest development is a testament that our approach is resonating well with our community in India.
Overall, the premium smartphone segment in India registered its highest ever recorded shipments this year, with significant contributions from the OnePlus as a brand.
The segment grew 29% in the year. Similarly, the ultra-premium segment (>INR 45,000) emerged as the fastest-growing segment with 63% YoY growth, with OnePlus contributing incremental double-digit growth to it.
Chauhan added:
The brand also continues to enjoy the strong word of mouth communication from existing users, which also led the brand to have over 5 million strong community in India alone, a substantial number for a premium tech brand.