Last year Black Shark announced the Black Shark 2 and Black Shark 2 Pro, now a prototype of upcoming Black Shark smartphone has surfaced revealing its 120Hz display with option to switch between 60Hz, 90Hz and 120Hz Quad HD or 2K resolution with option to change to 1080p resolution.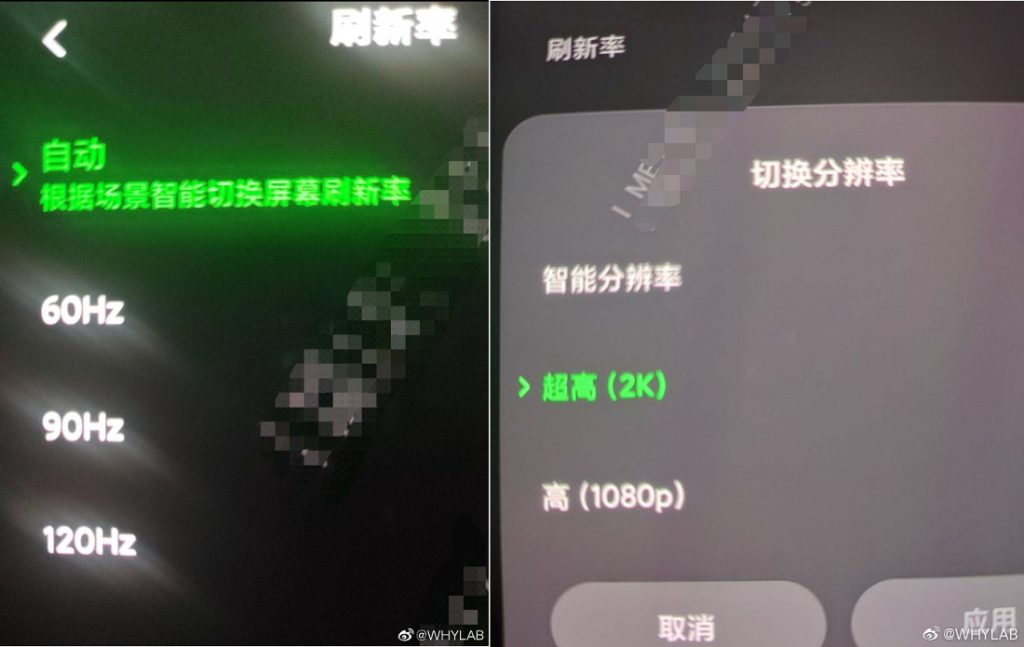 We still don't have any other specifications of the phone or how it will look, but it should be powered by Snapdragon 865, improved cooling mechanism, better cameras, bigger battery so that the phone should offer better battery life even when you use it with higher refresh rates.
The Black Shark 3 is expected to be introduced sometime in mid-2020. Earlier this week OnePlus confirmed that its next flagship will feature 120Hz Quad HD+ AMOLED screen. Nubia Red Magic 5G is said to feature 144Hz screen. We can expect high refresh rate displays in most flagship phones launching this year.