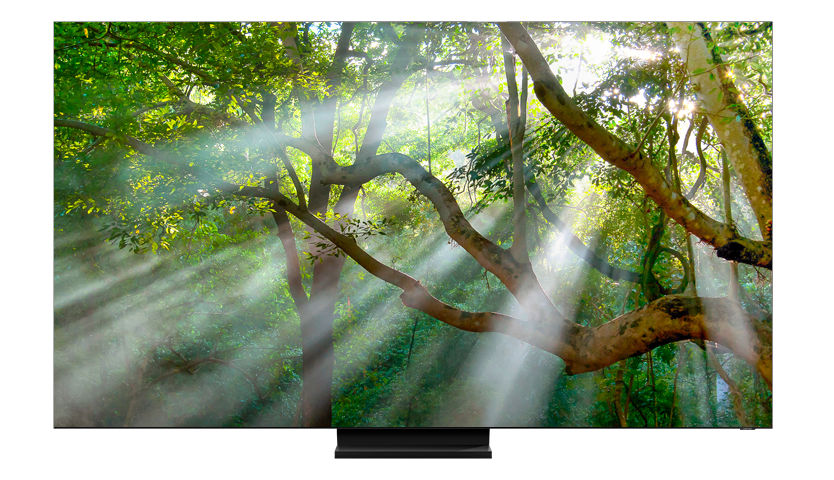 After teaser, Samsung has officially announced its flagship Q950TS QLED 8K TV which features  Infinity Screen that eliminates the bezel around the display to create a screen-to-body ratio of nearly 99%, and the first to feature 5.1 channel surround-sound in a 15mm ultra-thin form factor that is completely flat black panel. Powered by Tizen, it takes voice commands and lets you access new features like Tap View, Digital Butler and Samsung Health. It features enhanced AI (Artificial Intelligence) technology to improve audio, video and smart capabilities.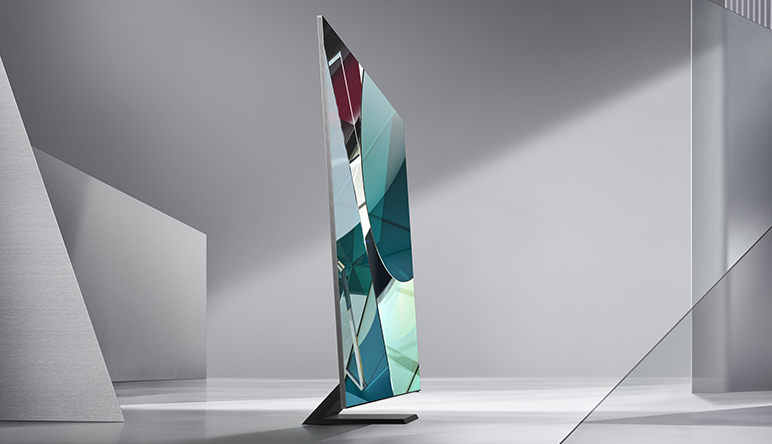 Every model in the lineup will meet the requirements of the 8K Association's Certified Test Specifications as well as the CTA 8K Ultra HD Display Definition, said the company. It's 8K lineup is the first to support native 8K playback so it can play AV1 codec videos filmed in 8K.
Samsung Q950TS QLED 8K TV features
Quantum Processor 8K features improved AI upscaling capabilities that use machine learning to analyze and identify the characteristics of individual pixels. It then restores different elements of the image to create a pristine 8K picture, regardless of the content source.
Adaptive Picture feature distributes light within the particular scene, ensuring that the TV can maintain a clear picture in bright rooms while still maintaining contrast.
AI ScaleNet ensures a smooth streaming connection by optimizing the available network bandwidth. It compresses content as it leaves the content provider and then restores it after it reaches the TV to effectively cut in half the bandwidth needed for consumers to stream content. Samsung said that it is continuing to work with Amazon on this feature, utilizing AI ScaleNet from standard definition to 4K in Prime Video.
TV features speakers on every side of the display, as well as sub-woofers in the back. When combined with Object Tracking Sound+, which uses AI-based software to match the movement of audio sound with the movement of objects on the screen offering crisp and clear 5.1 channel surround-sound experience.
Active Voice Amplifier (AVA) can adjust the volume of dialogue in response to common sounds like a blender or vacuum cleaner by detecting the these noises and automatically enhancing voice clarity.
New and improved Universal Guide  uses AI-based algorithms to analyze the type of content that consumers watch, as well as the services and TV channels that they tend to use, to offer recommendations uniquely customized to their specific habits and tastes.
Samsung Health lets uses see their activities, track their progress, and pursue shared fitness goals with the entire family. In addition, it offers free and exclusive content from leading partners, including Calm, FitPlan, Jillian Michaels, Echelon, Obe Fitness, and Barre 3 and more.
Multi-View can project the screen of the user's mobile device onto the TV alongside a separate window for their TV content. With 14 different layouts, users can customize their viewing experience, from side-by-side viewing to picture-in-picture viewing along with several other options.
Tap View empowers consumers to mirror their phone screens to the TV just by touching the two devices together.
Digital Butler lets the users control more devices by using infrared technology to detect and control non-IoT devices within the home.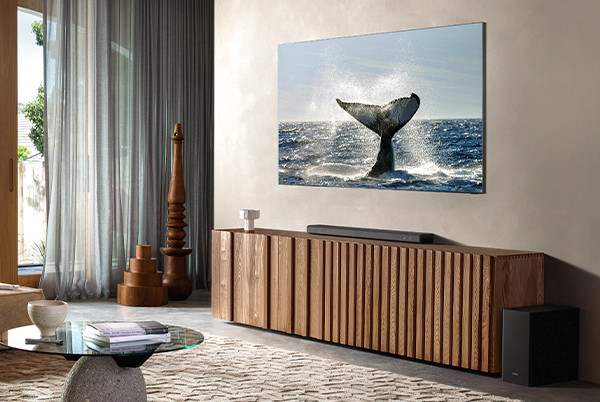 The TV can pair with HQ-Q800T soundbar, so that TV's speakers sync with the soundbar using Q-Symphony to create a dynamic and multi-dimensional soundscape.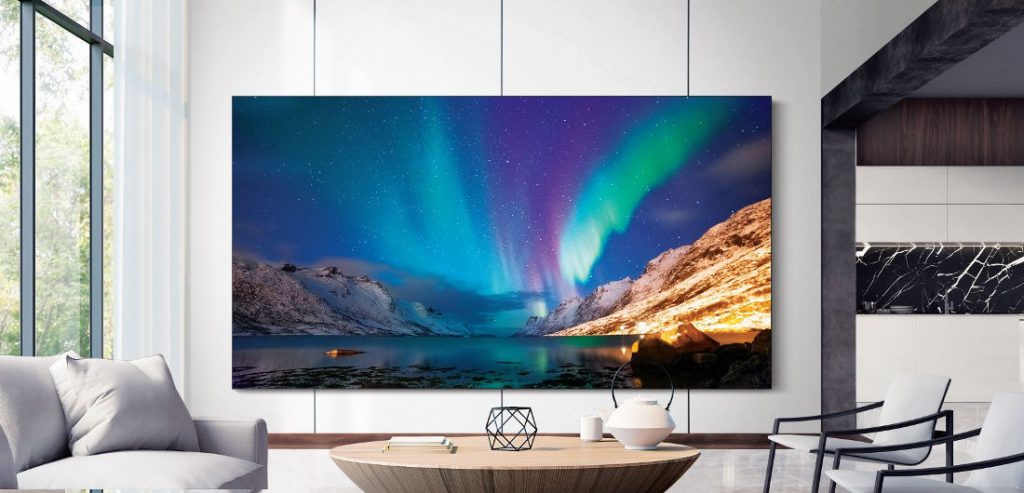 Samsung also introduced new 88- and 150-inch MicroLED models with ultra-slim infinity designs, virtually removing all four sides of the bezels for a finish that blends right into any wall. Consumers can also connect multiple MicroLED panels together to create new combinations and adapt their TV for their specific space. These join the 75-,88-, 93- and 110-inch MicroLED models that offer peak brightness of 5,000 nits, upscaling abilities based on deep learning to deliver the highest-quality content, regardless of the source.
Samsung also said that it will expand 'The Sero' availability to several global markets in 2020. It will showcase all these models at the CES 2020 this week in Las Vegas. However, it did not reveal the pricing or availability yet.