The Delhi Metro Rail Corporation (DMRC) has launched Free Wi-Fi facilities in train coaches on its Airport Express Line, the first such facility in any country in the South Asian region. Delhi Metro launched 'High speed Free Wi-Fi' facility at Metro stations back in 2017. The DMRC plans to extend the facility to Lines 1-6 in the future. It currently provides Wi-Fi facility at platforms of many of its major stations, including those on yellow and blue lines.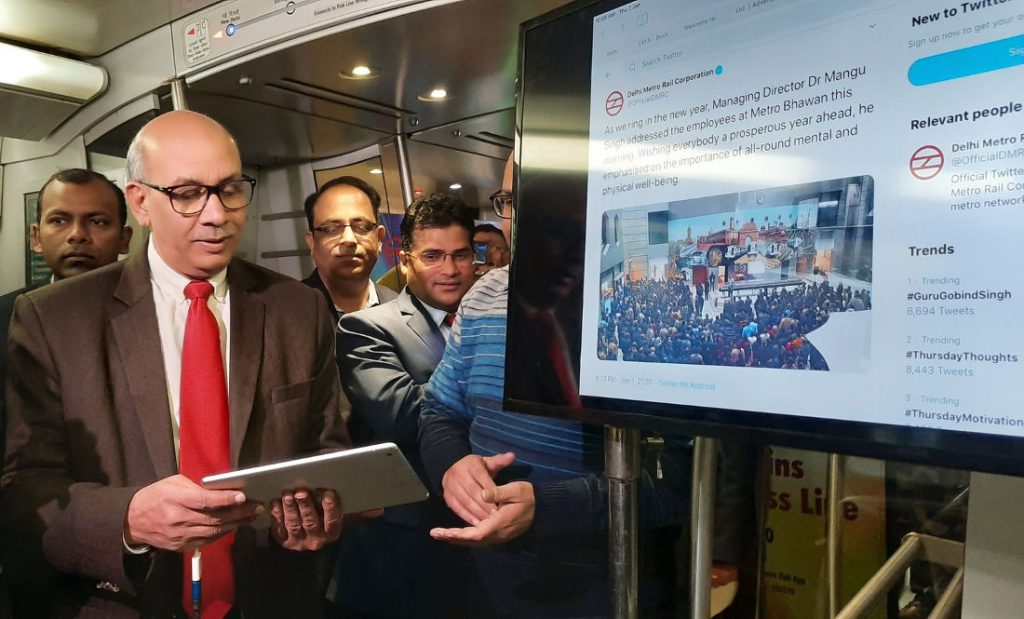 With the facility, passengers will be able to access high speed free Wi-Fi on the moving train by simply logging onto the network
with the name "METROWIFI_FREE". Just enter your phone number if asked, and get your OTP to enjoy high-speed internet access throughout the journey.
The 22.7 kilometer long corridor comprising six stations is continuously registering a steady increase in ridership, said DMRC.