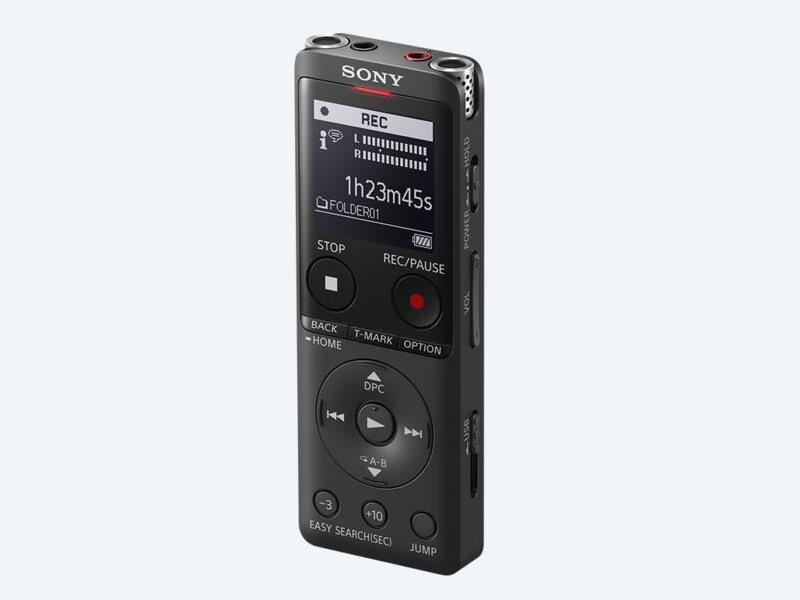 Sony India has launched a new highly portable digital voice recorder with the name ICD-UX570F. Offering high quality recording with its S-microphone, reliability, 4GB internal storage with SDHC/SDXC expansion support, the ICD-UX570F is an ideal device for on-the-go recording.
The ICD-UX570F features a light, slim and easy to carry design with a weight of just 48 gms. The long range skipping allows users to skip certain parts to hear what they want as soon as possible. The built-in lithium ion battery promises 20 hours of recording and if you forget to charge it, just 3 minutes of charge will give you 1 hour of recording.

With a high sensitivity S-microphone, the ICD-UX570F can record faint, distant, muffled voices without capturing excessive background noise in both MP3 or LPCM formats. Sony has also optimised the recorder to auto detect music and change the capture setting for music frequencies.
For ease of use, Sony has built in a USB (Type A) into the recorder body itself for quick connect and transfer from the recorder to the PC. Starting today, the ICD-UX570F will be available across Sony exclusive outlets, electronic retail stores across the country and e-commerce platforms for a price of Rs. 8490.