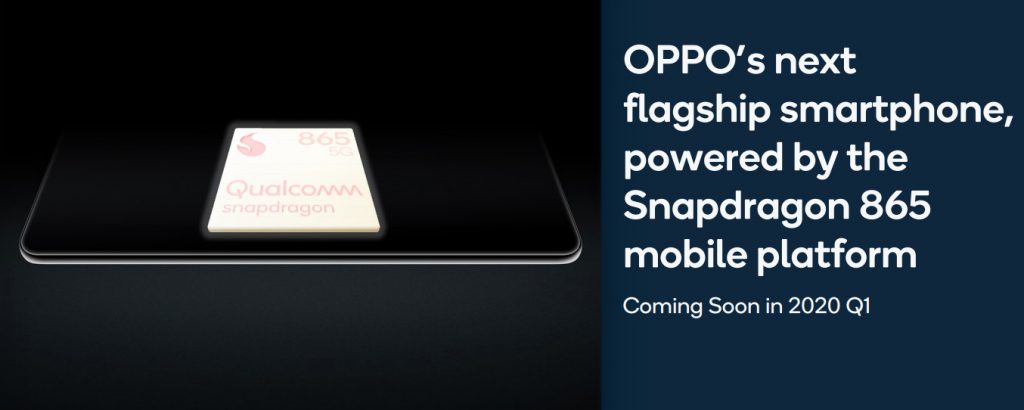 At the Snapdragon Tech Summit 2019 Xiaomi confirmed Snapdragon 765G for its K30 smartphone that will be introduced in China next week and their Mi 10 smartphone with Snapdragon 865 will be introduced in Q1 2019. Nokia said that its 765G-powered 5G phone will be introduced in 2020. In addition, several other companies such as OPPO, ZTE and Motorola also announced their plans to launch Snapdragon 865-powered 5G phones in 2020.
OPPO said that its next flagship smartphone powered by Snapdragon 865 Mobile Platform will be announced in Q1 2020. It's latest flagship Reno Ace uses Snapdragon 855 Plus. ZTE said that New ZTE Axon phones with 5G support, Snapdragon 865 and X55 will be introduced in the first half 2020.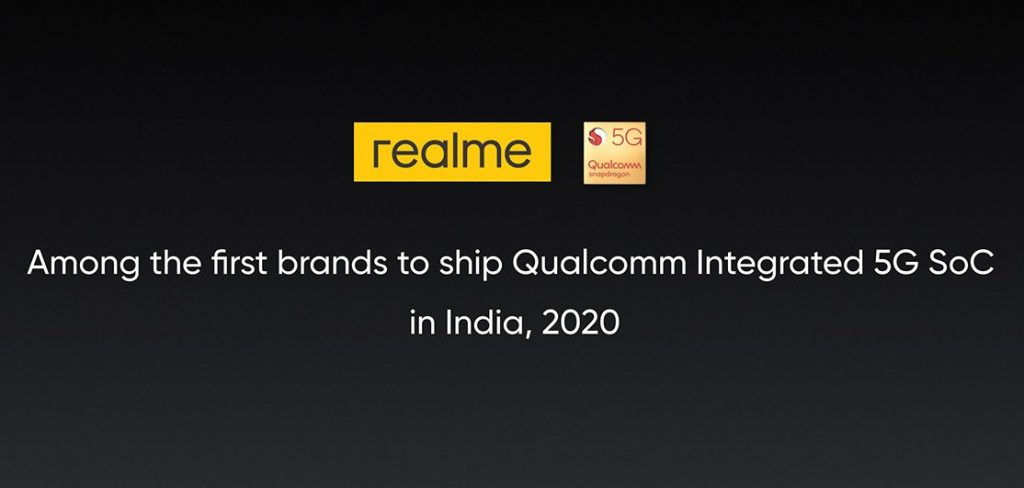 Motorola said that its 5G smartphones with both Snapdragon 865 and Snapdragon 765 will be introduced in early 2020 and it will be expanding outside North America. Even though 5G has not been launched in India yet, realme already said that it will launch 5G smartphones with Qualcomm Snapdragon 5G SoC in 2020.
Chinese OEMs, ODMs and brands including BlackShark, Coolpad, iQOO, Lenovo, Meizu, nubia RedMagic, OnePlus, Realme, Redmi, Smartisan, TCL,
vivo, Wingtech, ZTE, and 8848 plan to use Qualcomm's latest Qualcomm Snapdragon 5G mobile platforms in their 5G mobiles devices for 2020 and beyond.
Regarding the 5G phones, Alen Wu, vice president and president of global sales, OPPO, said:
OPPO and Qualcomm Technologies have maintained a close and strong collaboration, and today we are honored to witness the launch of Qualcomm Technologies' latest 5G mobile platforms and be part of its global commercialized plan. In 2020 Q1, OPPO will launch its flagship product using the Snapdragon 865 Mobile Platform, together bringing a faster and superior 5G experience to users. In the era of 5G and intelligent connectivity, OPPO will continue to invest in 5G products, research, standard development and application scenarios, with Qualcomm Technologies and other partners in the industry, to bring more 5G values and possibilities to users around the world.
Sergio Buniac, president, Motorola, said:
5G is a focus for the entire Lenovo organization – from network infrastructure to personal devices, being the first to launch a 5G smartphone and preview a 5G PC. As the mobile arm, Motorola
will continue leading the 5G era with our expanded lineup of 5G solutions in 2020 — driven by the high-performing Snapdragon 765 and 865 Mobile Platforms, re-invigorating our place in the premium flagship space.