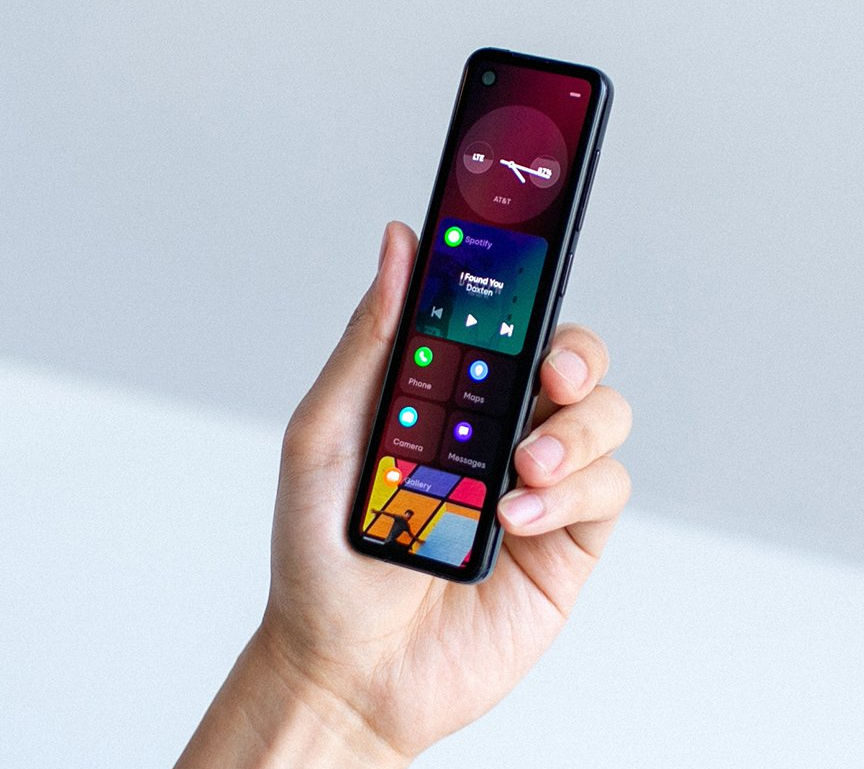 Andy Rubin, creator of Android and CEO of Essential just tweeted out a colorful glimpse into one of the most radically re-imagined compact smartphones we have ever seen. It's long, it's thin, there's a huge camera at the back and also a fingerprint scanner. The guys at Essential call this device "GEM" and the first tweet from Andy (after almost an year) shows how color-shifty the design is. But it didn't stop there.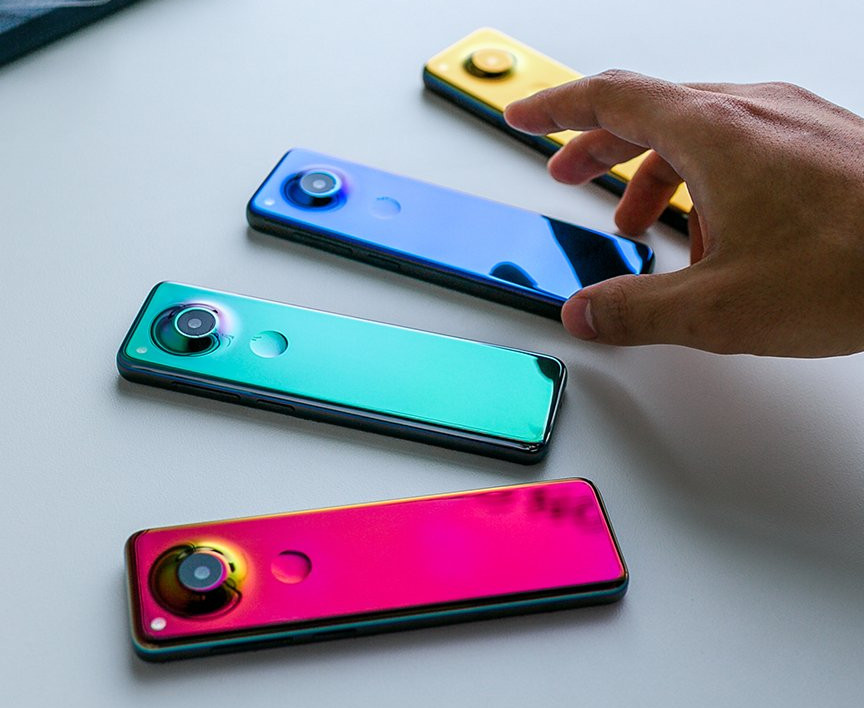 New UI for radically different formfactor pic.twitter.com/Es8hFrTuxx

— Andy Rubin (@Arubin) October 8, 2019
We've been working on a new device to reframe your perspective on mobile. It's now in early testing with our team outside the lab. Look forward to sharing more in the near future! #ProjectGEM pic.twitter.com/BnVy7yM2Kj

— Essential (@essential) October 9, 2019
Then came photos of the side of the phone that actually matters.
Yes, that's definitely Google Maps running on the "GEM". Let's start from the top of the phone. There's an ear piece grill right at the top, the bezels all around the phone are equidistant (apparently that was super hard to achieve on this phone), right below the ear piece seems to be a "notch" area and my guess is, the punch hole houses a front facing camera. Besides that, in software, you see an arrow and a battery indicator in that top area of the UI which is blank. Below that is of course the entire Maps UI reformatted to suit this new radically redesigned form factor.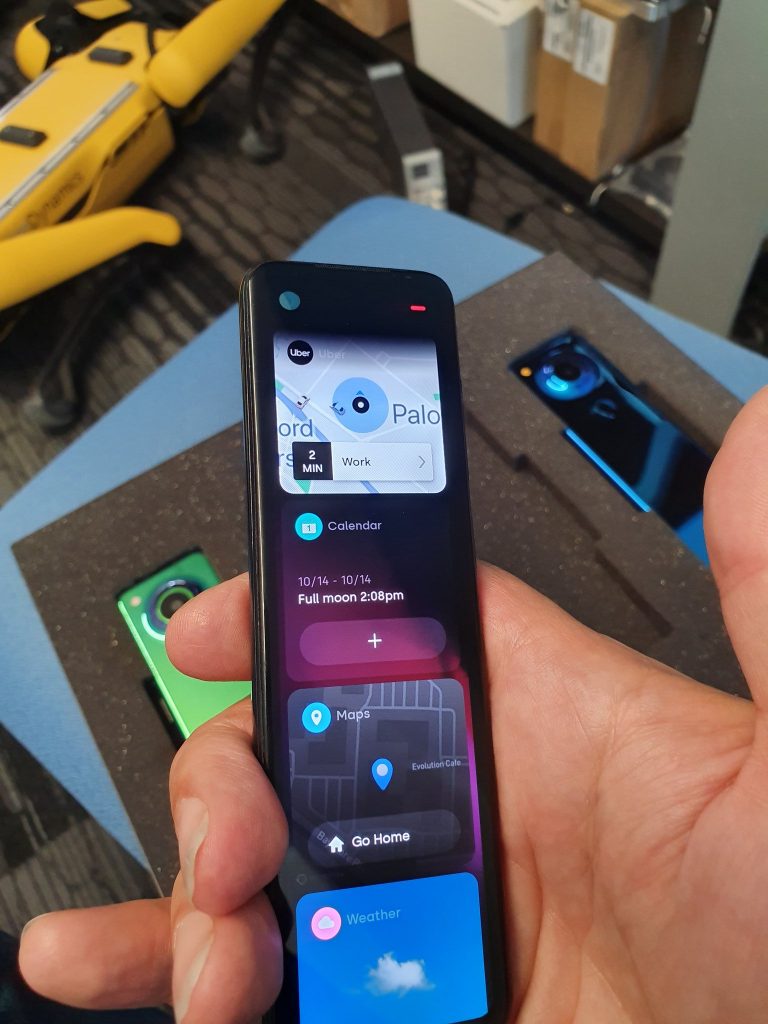 In this image, we can see a different page of the UI in which multiple apps are found to be in a scrolling list of thumbnails with quick actions. These seem like widgets but I'm guessing they are the app "icons" themselves. What's the keyboard experience on this phone going to be like? Are we going back to T9? Again, we see the top "notch" area taking up space in the UI which surely indicates a punch hole camera in there.
That's all we got! You should follow Andy Rubin and Essential on Twitter in hopes of seeing more of this phone. Now, let's get to what I think about this idea. See, when the new Palm smartphone companion released, I was really excited about the prospect of a mini phone that can do everything my big phone can but, at a bare essentials level. Like a smartwatch, but bigger. That's exactly the same way I look at this concept – a smartwatch, but bigger and better, with almost all the features of a smartphone.
In my opinion, the "Essential" phone is finally here. Letting us focus on the things we actually "need" is the way tech is moving, especially with features like "screen time" on iPhones or "zen mode" on OnePlus devices. The "GEM" phone takes this idea on with a radical re-imagination of the smartphone in ways we have never imagined, and it looks fantastic. Personally, I'm looking forward to seeing more of the GEM and its use cases but what do YOU think? Let us know in the comments section below.