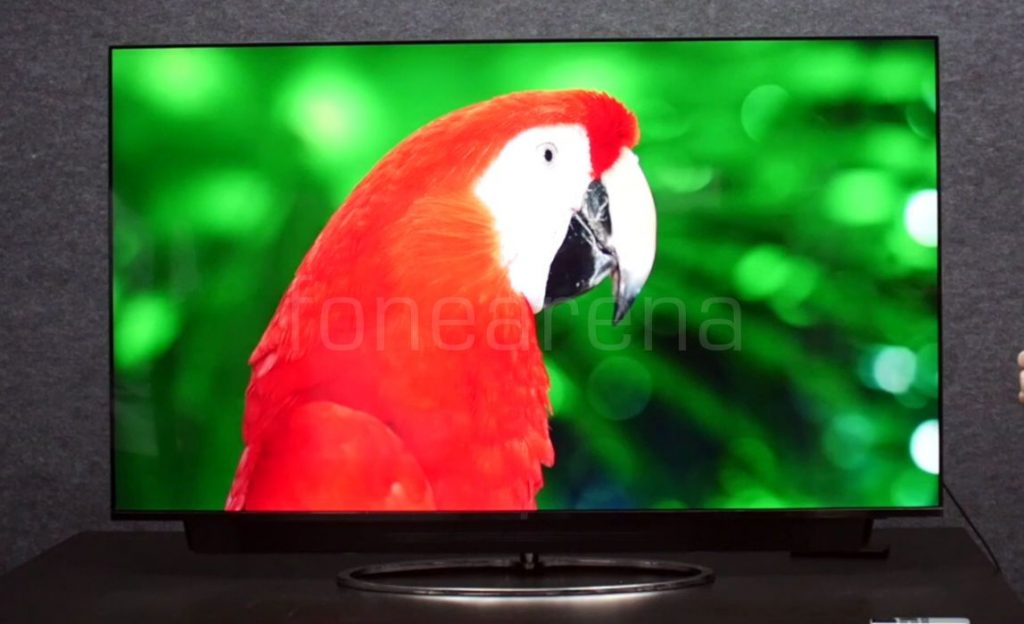 OnePlus ventured into the Smart TV market with the launch of its first in India at an event in India. At the launch event yesterday, all the eyes were on the new OnePlus TV Q1 Pro at the launch event.
Having said that, we spent a reasonable amount of time with it, and here's our first impression. At first sight, the OnePlus TV Q1 Pro looks minimal, premium and of course the beautiful. The smart TV is certainly hefty and requires at least a couple of people to set it up.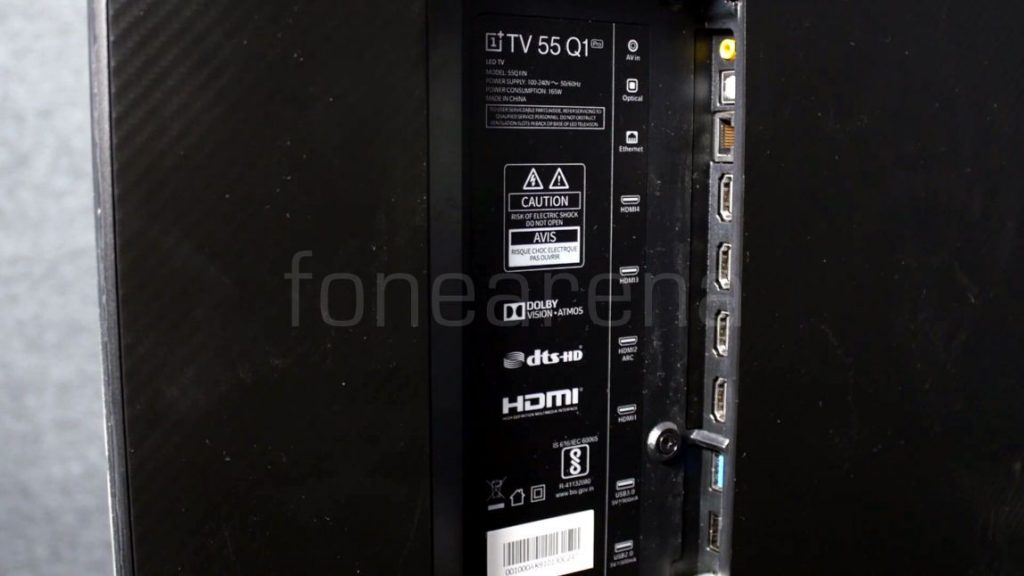 Coming to the ports, Q1 Pro offers an AV-in, an optical connector, an Ethernet port, four HDMI ports, USB 3.0 port, a USB 2.0 port, and an RF connector on the rear. Also, there is a USB Type-C port covered with a small flap. Apart from all the basic connectivity options, the rear panel also features a soundbar, that dramatically slides down upon turning on the TV. To make it more classy, OnePlus has installed LEDs called TV horizon light, that light up elegantly when turned on.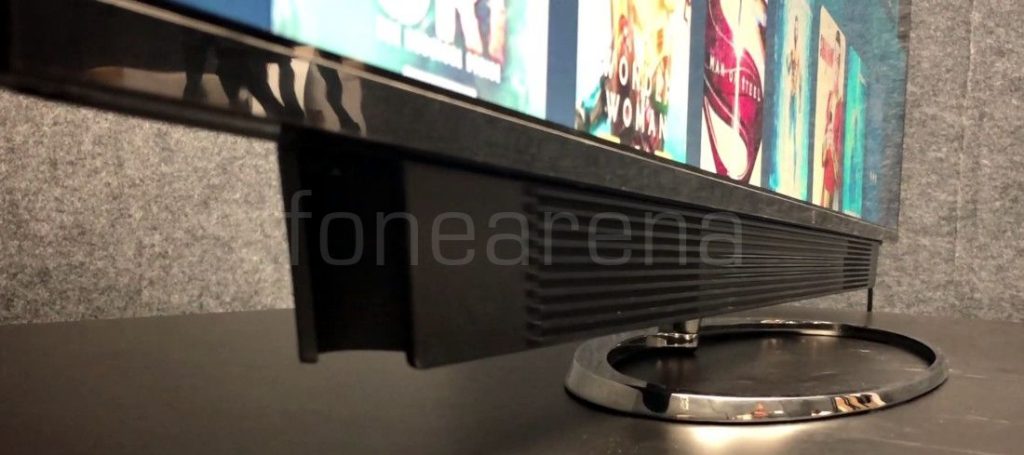 The Q1 Pro comes with the eight-speaker system including four full-range speakers, two tweeters and two woofers offering a huge 50W sound output. The soundbar has mesh fabric with higher transparency that makes sure the sound passes through without any blockage. It has an integrated 2.1 audio channel configuration for an immersive acoustic experience. In our usage, we didn't find any distortion at a higher volume. The clarity was clear as crystal. 
The woofers deliver a wide range of deep bass and powerful beats, while the tweeters and full-range speakers provide the best 'surround' effect to make sound rich and consistent. The Q1 Pro comes with a remote that resembles Apple TV with a minimalistic design approach.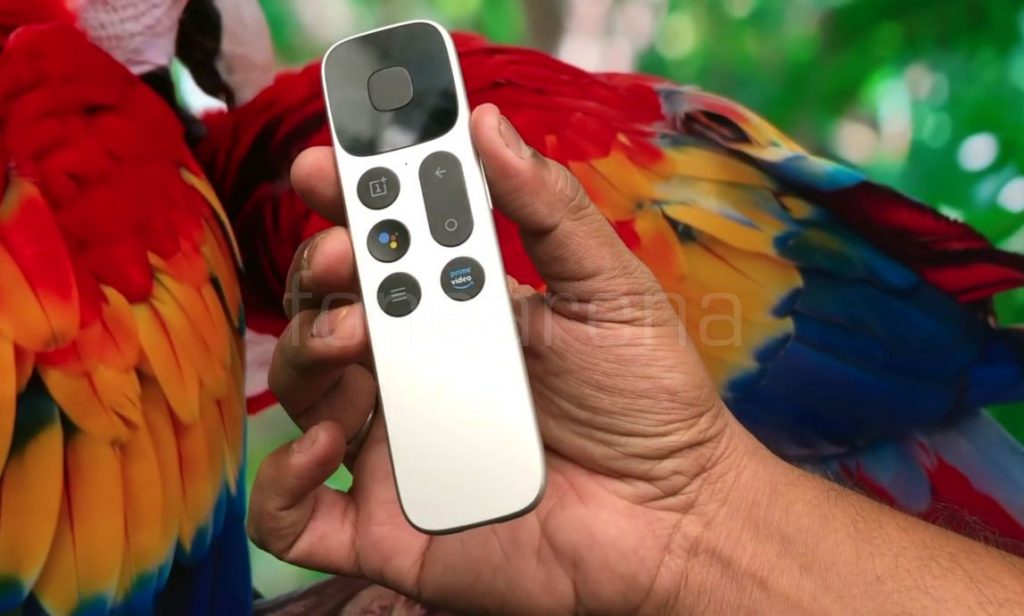 The remote control is sleek and comes with fewer buttons to guarantee a smooth and straightforward user experience. Notably, the volume button has been placed on the sides, just like our smartphones. It has an inbuilt mic and rechargeable Li-ion batteries so that you can charge them using USB Type-C port.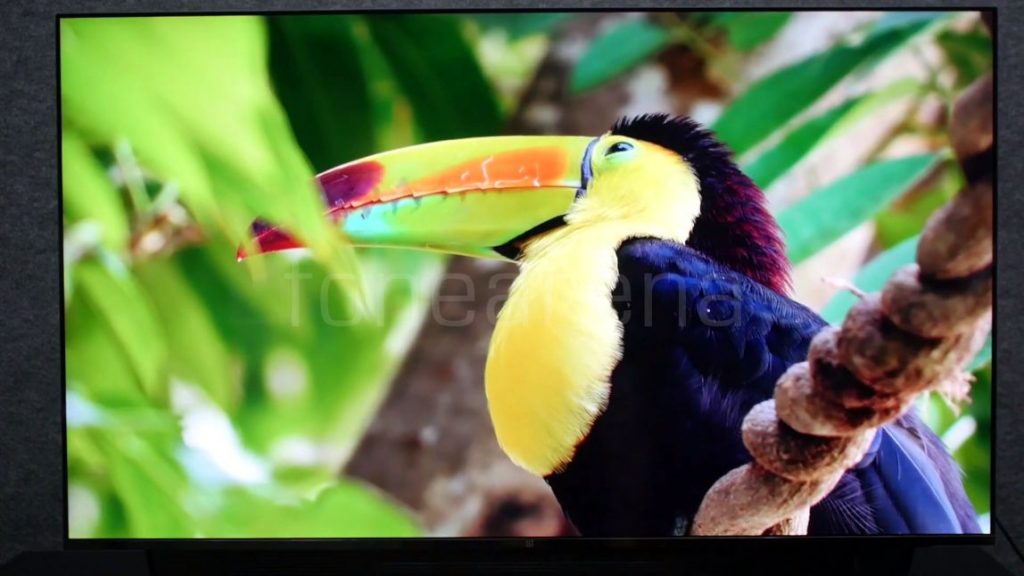 The OnePlus TV 55 Q1 Pro sports a 55-inch 4K QLED panels with 120% NTSC Color Gamut, Gamma Color Magic (with MEMC and De-Contour) picture quality chipset. We've tested with various 4K content, and unsurprisingly, it looks sharp and extremely vivid as well. It also supports HDR 10 support, meaning you can enjoy Netflix with improved color depth. 
Just like its smartphone, OnePlus TV 55 Q1 Pro provides a minimalistic overlay on Google's Android TV interface. As per the company, both the OnePlus TV's, in this case, will get three years of updates. On top there is OxygenPlay with deep cooperation with international and local content providers including YouTube, Prime Video, Eros Now, Hungama, Jio Cinema, Zee 5. 
Oxygen Video application covers local features and international content, exclusive content on shelves, high-quality recommendation, convenient content search (voice search + search aggregation).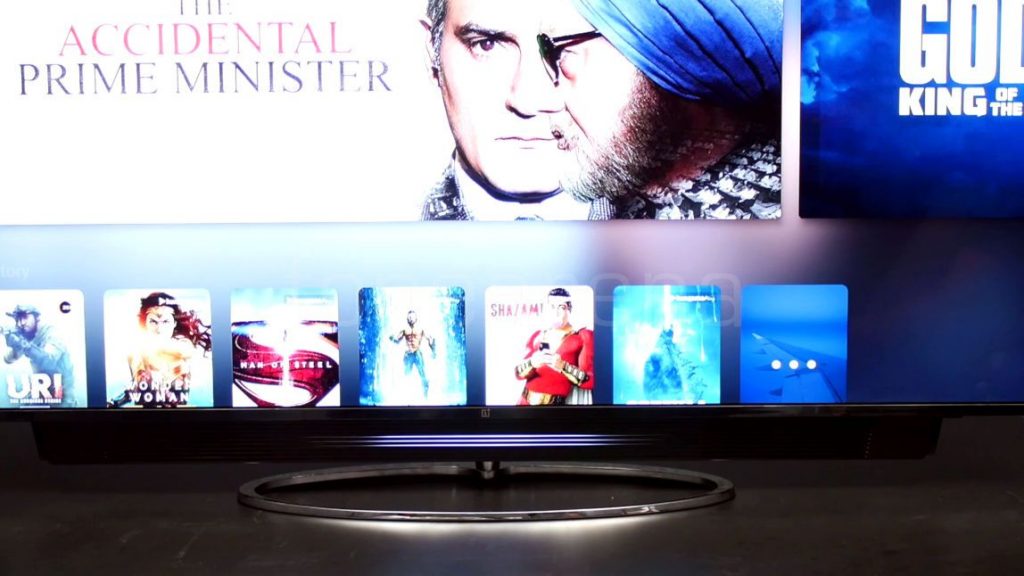 In addition to it, the company has developed a OnePlus Connect app that lets you use your smartphone as a smart remote. It helps you switch from different applications quickly and find the most-frequently-used applications easily on the dock bar. Also, the Smart Volume Control reduces the volume of the TV automatically during incoming calls, will recover the volume when calls end.
With the Q1 Pro, OnePlus competes directly against the likes of Samsung and LG in the top-tier. Leaving out the price, the Q1 Pro is one of the feature-rich Smart TV in the market, having said that we have to wait and see whether this approach pans out in the company's favor or not. At Rs. 99,900, the Pro-OnePlus TV it is definitely not affordable. If in case, you are interested you can get your hands from Amazon.in, oneplus.in, all OnePlus exclusive offline stores from September 28th.