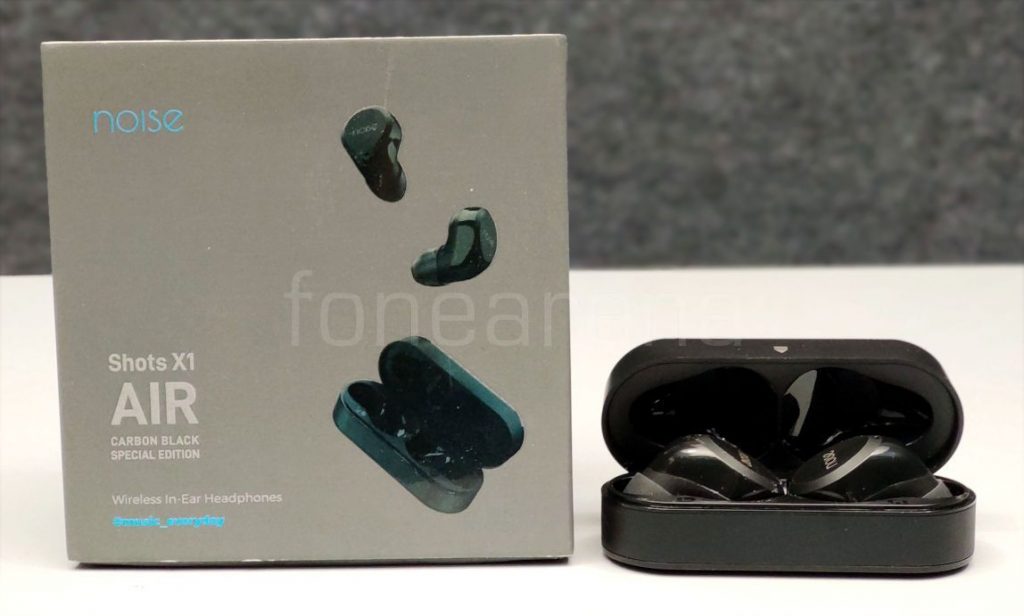 After Shots X5 and Shots X3 Bass true wireless headphones, and TuneElite Neckband wireless headphones, Noise launched the Shots X1 AIR, an ultra compact true wireless earbuds recently. It is affordable, compact, so that you can carry the case in your pocket with a compromise of no built-in battery in the charging case, and promises up to 7 hours of playback. After using it for over three weeks, here is the review of the Bluetooth headset.
Box Contents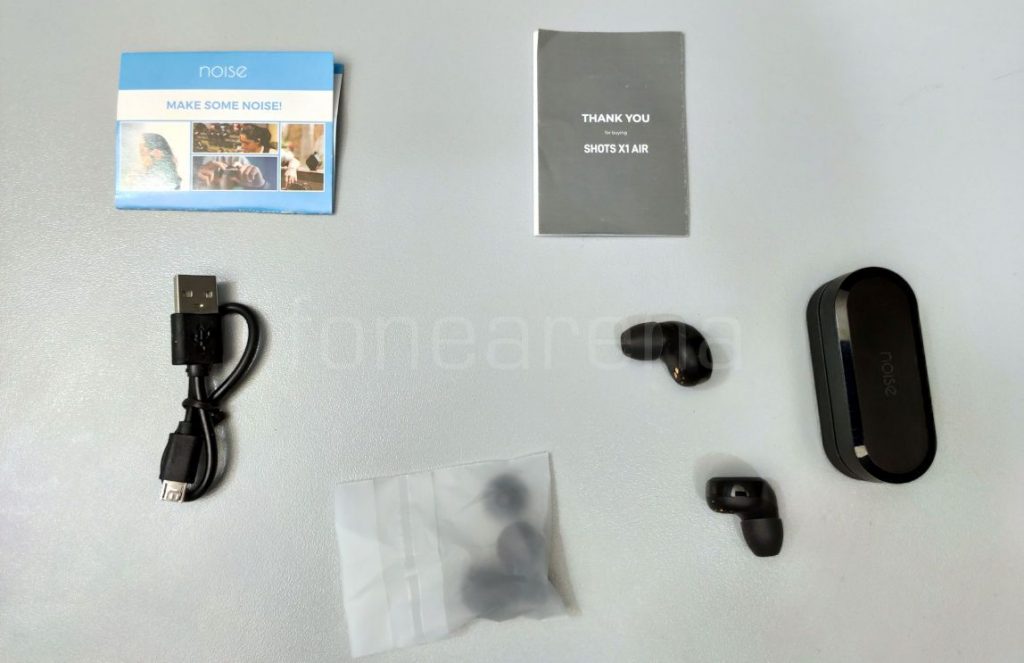 Noise Shots X1 AIR in Carbon Black color
Different set of eartips (Small, Medium and Large)
Micro USB Cable
Quick start guide
Design and Build Quality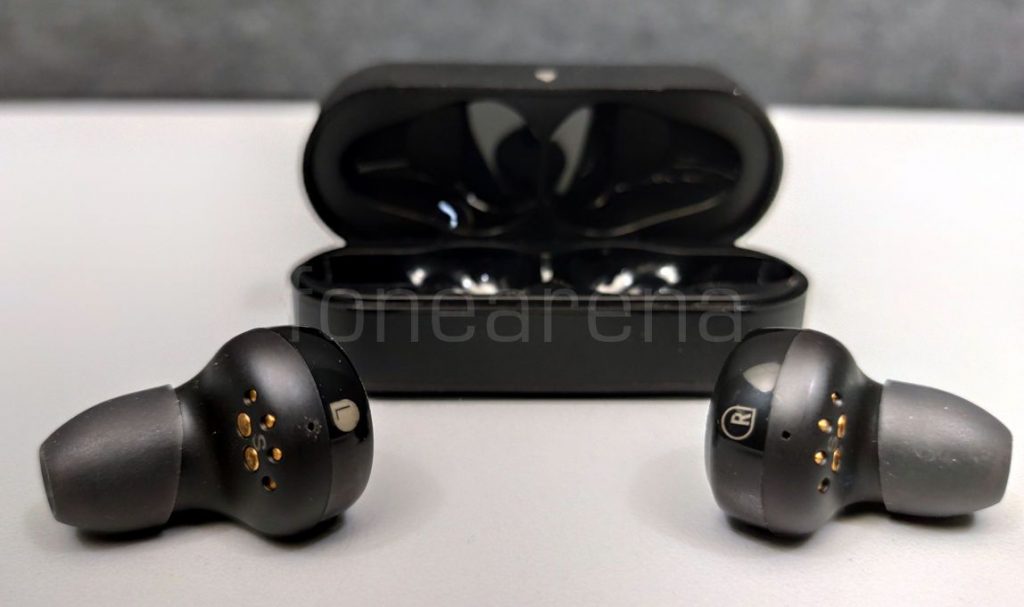 Starting with the design, the Noise Shots X1 AIR has a familiar design as the other wireless earbuds. These come in both Carbon Black and Graphite Grey colors. Each (earbud) weigh just 6.4 grams and the case with a total weight of just 35 grams so that it easily slip into your jean pocket. Since the earbuds are tiny, it is recommended to store them inside the case when not in use since they are easy to lose. Even though it is made of plastic, it looks good. There are touch controls on both the earbuds that lets you play or pause music, go to previous or next song, control volume and also launch voice assistant.
| | | |
| --- | --- | --- |
| Function | Left earphone (L) | Right earphone (R) |
| Play/Pause | 1 tap | 1 tap |
| Previous Song | 2 taps | |
| Next Song | | 2 taps |
| Volume+ | | Touch and hold |
| Volume- | Touch and hold | |
| Voice Assistant | | 3 taps |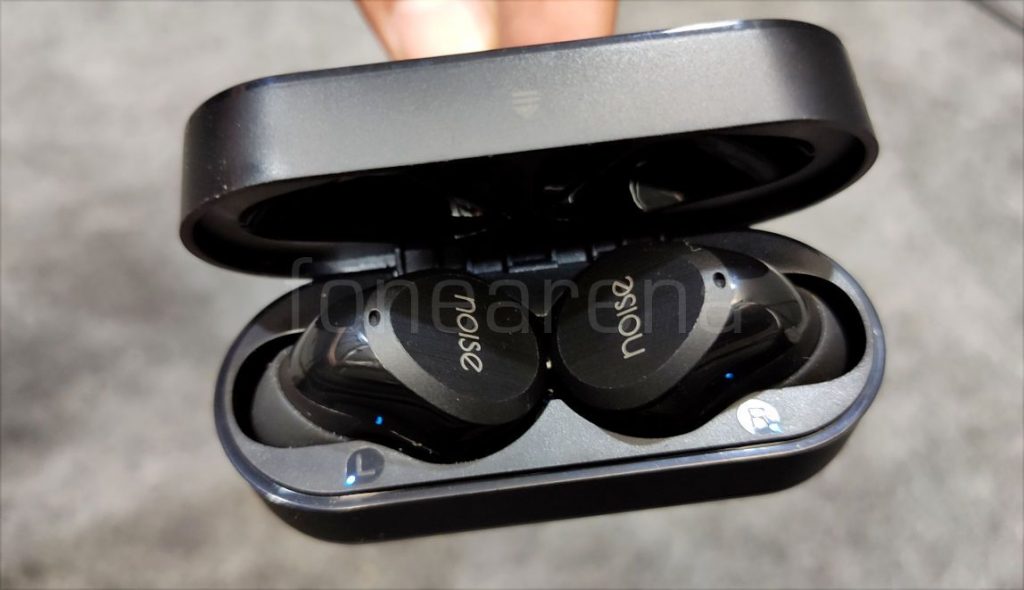 The earbuds and the case have LED lights. Even though it has a compact design, it fits your ears firmly and doesn't fall off easily during workouts or even when running. I have been using this for my runs without any issues.  Since it comes with IPX6 ratings, it can withstand sweat and light rain.
Audio Quality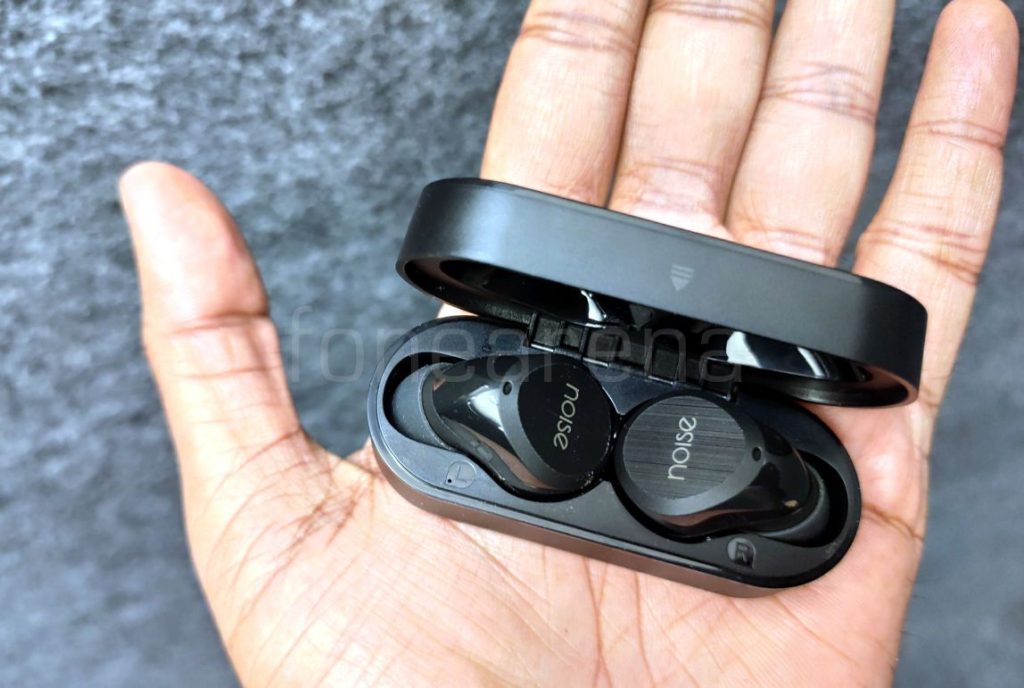 Coming to the audio quality, these earbuds offers fairly good audio quality with decent amount of bass with the 9mm drivers. These have SNR of >95dB, 16 ohms impedance and frequency response of 20Hz~20KHz.  Volume was good as well and the bass was decent. Even though the company says that it has support for high quality AAC audio codec, it shows Subband Coding (SBC) when paired with the phone. This is capable of bit rates up to 328 kbps for listening to 320-bit MP3s. This is common in Bluetooth devices with Advanced Audio Distribution Profile (A2DP). Difference between audio quality in SBC and aptX is minimal, but the latency is normally over 100ms with SBC.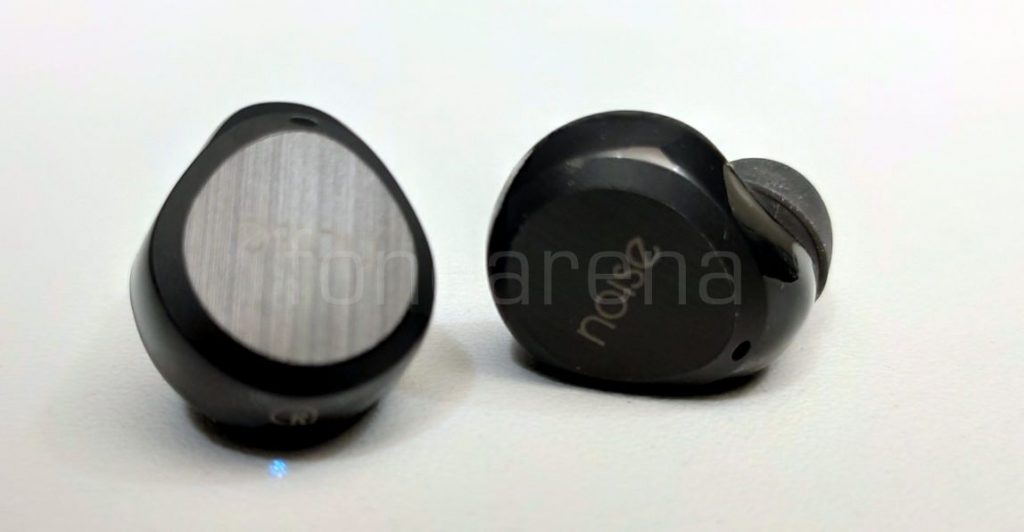 We did not face any latency issues during music or video playback most times, but it did distort a bit in crowded areas. The earbuds offer decent amount of noise isolation as well, and it is not too tight for your ears. You can choose the correct set of ear tips to fit your ears.
The headset has a tiny microphone which is decent in most cases, however it doesn't pick up your voice clearly when you are in a crowded, noisy environment. This is common in most Bluetooth headsets since the tiny microphone doesn't catch your voice clearly.
Connectivity, Pairing and AI assistant
The Bluetooth headset supports Bluetooth 5.0, so you can connect it to  Android, iOS devices along with MP3 players with Bluetooth support. It pairs to your phone quickly when you remove them from the case, and the LED lights in the case blinks blue. Left earphone automatically connects to right earphone. After the left earphone connects, on the right earphone you hear "pairing" and the LED indication flashes blue. You just have to select the Shots X1 AIR  from the Bluetooth menu on the phone to pair the headphones. You get voice feedback when it enters pairing mode and when it connects successfully. This doesn't have multi point support, so you can't connect the earbuds to two devices at a time.
The headset doesn't have a companion app, but you can launch Siri on iOS and Google Assistant on Android devices when you press the right earbuds thrice when no music is playing.
Battery Life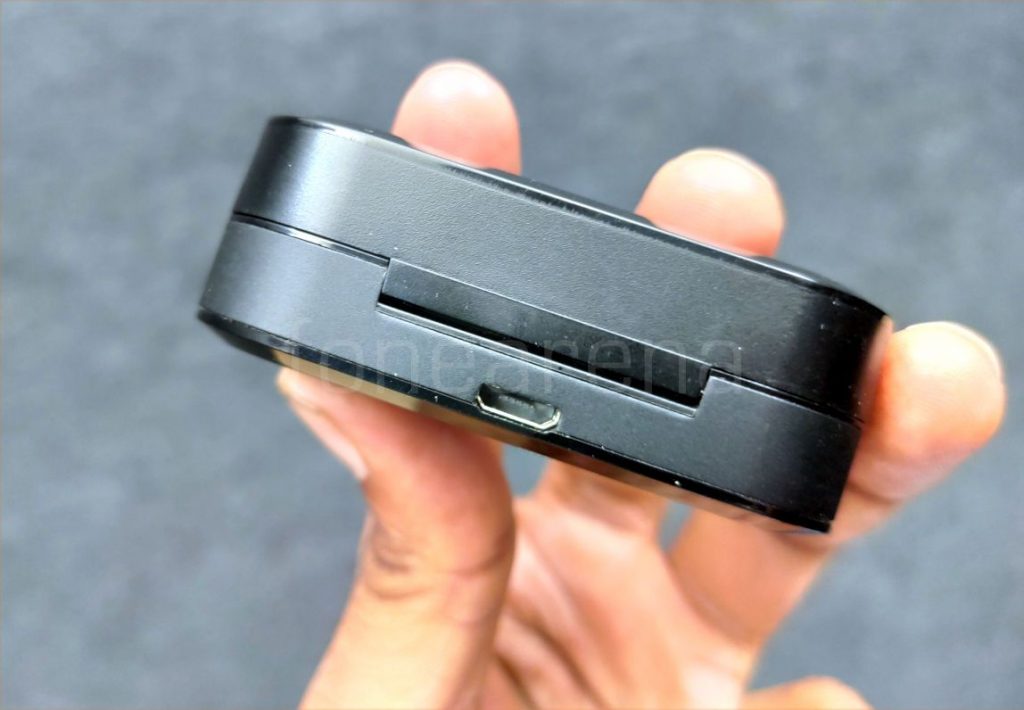 With the 110mAh battery on the headset, the company promises about 7 hours of battery life, and we managed to get about 6 hours of battery life on a single charge, which is good. The headset automatically turns off when it's not in use and doesn't have a power off button. If you have Android phones running Android 8.1 or later, you can see battery life of the Bluetooth headset. It gives audio prompts to charge the headset every 5 seconds when the headset has 5 minutes of battery life remaining.
Charging the headset from 0 to 100% takes about 2 hours, and you have to connect the case to power bank or a charger since it doesn't have a built-in battery. This could be a downside when you run out of charge when you are outside, which is a compromise for the compact design. The LED light on the case lights up in blue when it is charging and changes to red when it's full.
Conclusion
Overall, the Noise Shots X1 AIR is a decent set of ultra compact Bluetooth true wireless earbuds at a starting price of Rs. 1999. It has a lightweight, compact design, offers good audio experience and good battery life, if you can manage the lack of built-in battery in the case. It will be available Flipkart and gonoise.com, but it is currently out of stock.