Nokia has announced its new Nokia Wi-Fi Beacon 1 whole-home mesh Wi-FI system along with other new features to its whole-home Wi-Fi portfolio. The Beacon 1 joins the Nokia Beacon 3 premium mesh Wi-Fi solution along with a range of new features.
Nokia Wi-Fi Beacon 1 whole-home mesh Wi-Fi system is an entry-level product and is an AC1200 system which covers approximately 1500 square feet (140 sq. m) per Beacon. The Beacon 1 comes with a range of new features which includes pre-pairing, intelligent channel selection, bride mode function, the company's mesh Wi-Fi technology and more.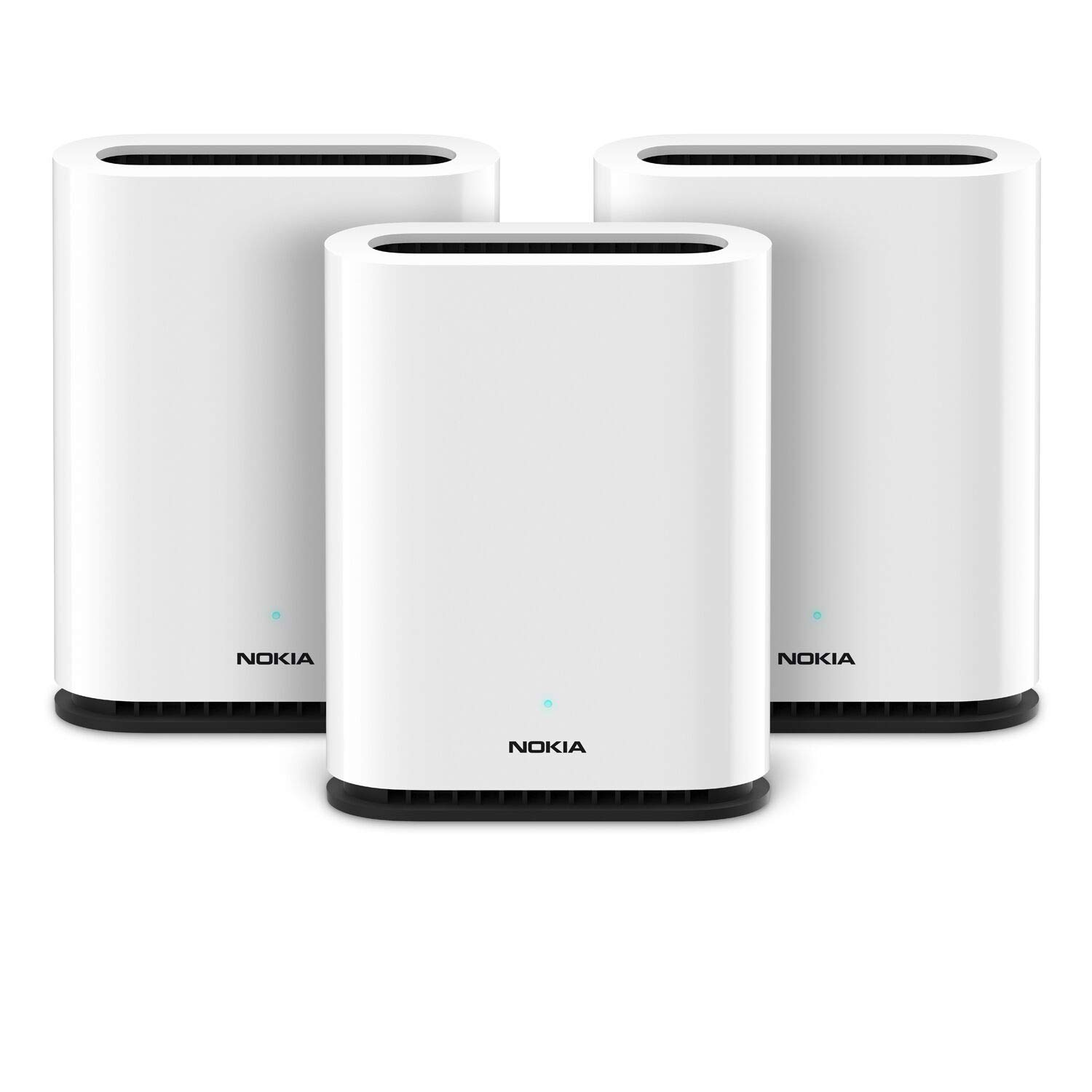 The pre-pairing is a software enhancement from Nokia that eliminates the need to install each beacon individually by pre-configuring beacons sold in 2-pack and 3-pack configurations. Upon installing the first Nokia beacon, the other beacons automatically recognize each other and self-install. There is also a Bridge mode function that allows users to quickly connect a beacon to an existing gateway with routing functionality.
The Intelligent Channel Selection feature, on the other hand, detects both Wi-Fi and non-WiFi interference and uses Intelligent Channel Selection to always choose the best WiFi channel and band. This along with the company's mesh Wi-Fi technology combines Ethernet, 5 GHz Wi-Fi and 2.4 GHz Wi-Fi to connect beacons and when needed, it automatically reroutes traffic to another beacon.
Pricing and Availability
Nokia Beacon 1 is priced at US $129.99 (Rs. 8920 approx.) for 1-pack and US $299.99 (Rs. 20,580 approx.) for 3-pack. It is available to buy from Amazon.com in the US.
Commenting on the launch, Stephen Wilson, principal analyst at Analysys Mason said:
With a growing number of bandwidth-intensive activities and connected devices in the home, operators and consumers alike are increasingly seeking WiFi solutions that can manage the evolving household needs, are simple to set up and can deliver a fast, reliable Wi-Fi experience.  Nokia's WiFi Beacons are one example of a solution that effectively meets these needs.  The solution delivers a high quality, whole home mesh Wi-Fi system that can significantly improve the in-home Wi-Fi experience at an affordable price.
Sandra Motley, President of Nokia's Fixed Networks business group, said:
Having a high-speed, uninterrupted WiFi experience in the home is becoming essential for both operators and consumers alike.  Operators want to eliminate the 30-50 percent of customer calls they receive due to poor WiFi performance while consumers want a solution that is easy to install, dependable and can deliver on the speeds they are paying for.  Nokia's enhanced in-home Wi-Fi portfolio addresses all of these requirements, providing a fast, ultra-reliable mesh WiFi solution that is unmatched in the industry today.