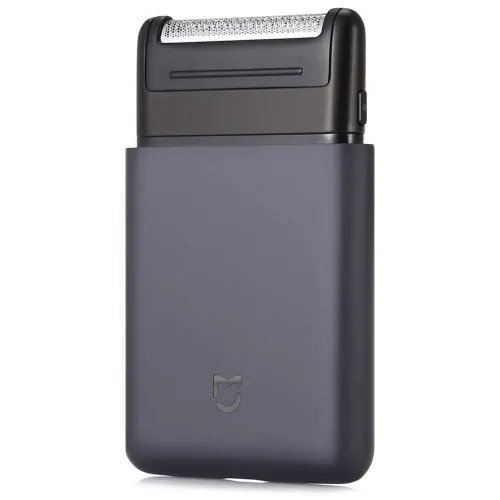 Xiaomi has posted a new teaser that shows three battery indicators of the shaver and also asks us to fill the blanks in G–T-E, which could be GOATEE
Now, what could that be? Reply and RT if you know the answer. #BeardButBetter pic.twitter.com/x6KV80McrS

— Mi India (@XiaomiIndia) June 20, 2019
Update: Xiaomi India VP Manu Jain has posted a new teaser and also said that the shaver will be designed in India for India. So it might come with a different design, unlike the Chinese version.
Yo!! I am the odd one out among these fine gentlemen. 👨‍👦‍👦

You answer holds the key to the launch of an exciting new @XiaomiIndia product category. Something that has been designed in India, for India. 🇮🇳 🇮🇳

Any guesses? 😎 Hint in the pics. Say no to ✂️. #BeardButBetter #Xiaomi pic.twitter.com/DHqozjpIiQ

— Manu Kumar Jain (@manukumarjain) June 19, 2019
Earlier: Xiaomi also manufactures accessories under MIJIA brand apart from smartphones and the company launched its Electric Shaver back in 2017 and updated with new models later on. Recently, in India, Xiaomi has been launching products that are sold only in China. In similar lines, today, the company has teased the launch of a new electric shaver in India.
Xiaomi posted a tweet today that says 'Say no to ✂️. Guess what's coming?' along with the hashtag #BeardButBetter. The tweet clearly indicates that the product being teased is a grooming product and is most likely to be Xiaomi Electric Shaver. 
Say no to ✂️. Guess what's coming? #BeardButBetter pic.twitter.com/Nbb3ZoNizG

— Mi India (@XiaomiIndia) June 19, 2019
Xiaomi sells the Electric Shaver in China under Mijia brand and it launched models like USB Rechargeable Electric Shaver, Xiaomi Mijia 360 Degree Float Shaving Electric Shaver, etc. It is to be seen which Electric Shaver model will Xiaomi launch in India. The latest model has a metal body and supports USB Type-C charging.
We should know more details once the product goes official in the coming days.