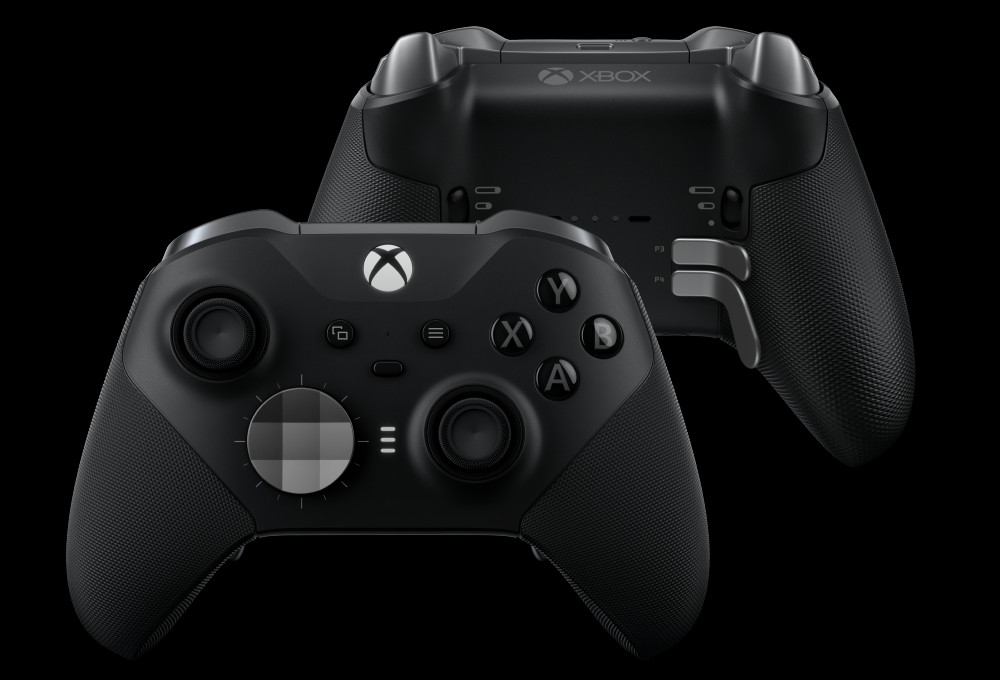 At the E3 2019 Microsoft introduced the Xbox Elite Wireless Controller Series 2 with 30 new and improved features over the current Xbox Wireless Controller that was introduced in 2015, according to the company. It lets you enhance your aiming with new adjustable-tension thumbsticks, fire even faster with shorter hair trigger locks, stay on target with a wrap-around rubberized grip and know which profile is selected with new LED lights on the top.
Xbox Elite Wireless Controller Series 2 features and specifications
Tailor the controller to your preferred gaming style with new interchangeable thumbstick and paddle shapes. Save up to 3 custom profiles and 1 default profile on the controller and switch between them on the fly with the Profile button.
Use the included thumbstick-adjustment tool to manually change thumbstick tension, with 3 tension setting to choose from. Adjust thumbstick sensitivity curves with the Xbox Accessories app, or swap thumbstick inputs so that the left thumbstick controls the right thumbstick input and vice versa.
Connect to Xbox One consoles with Xbox Wireless, or using the included 9' USB-C cable. Wirelessly connect to Window 10 PCs and tablets using Bluetooth, or with the included 9' USB-C cable. Connect to Windows 7 or 8.1 PCs with the included 9' USB-C cable (Some functionality not supported)
Experience limitless customization with the Xbox Accessories app. Utilize exclusive configuration options such as button mapping to voice commands such as "record that" or "take a screenshot". Assign a button to act as a 'Shift key' to enable alternative inputs for each of the other buttons.
Features Impulse Triggers and rumble motors. Motor control can be adjusted in the app.
Includes 3.5mm stereo headset jack. Also compatible with the Xbox One Stereo Headset Adapter and all other Xbox controller accessories made by Microsoft.
Weighs 345g (+/- 15g) when using with 4 paddles, faceted D-pad, and standard thumbsticks attached.
Up to 40 hours of rechargeable battery life. Charge the controller either inside or outside the carrying case with the included USB-C cable and charging dock.
The Xbox Elite Wireless Controller Series 2 is priced at $179.99 (Rs. 12,515 approx.) and will roll out in 24 markets — Austria, Belgium, China, Czech Republic, Denmark, Finland, France, Germany, Greece, Hong Kong, Hungary, Ireland, Italy, Japan, Netherlands, Norway, Poland, Portugal, Slovakia, Spain, Sweden, Switzerland, United Kingdom, and United States on November 4, 2019. It is already available for pre-order now at most major gaming retailers including Microsoft Store.