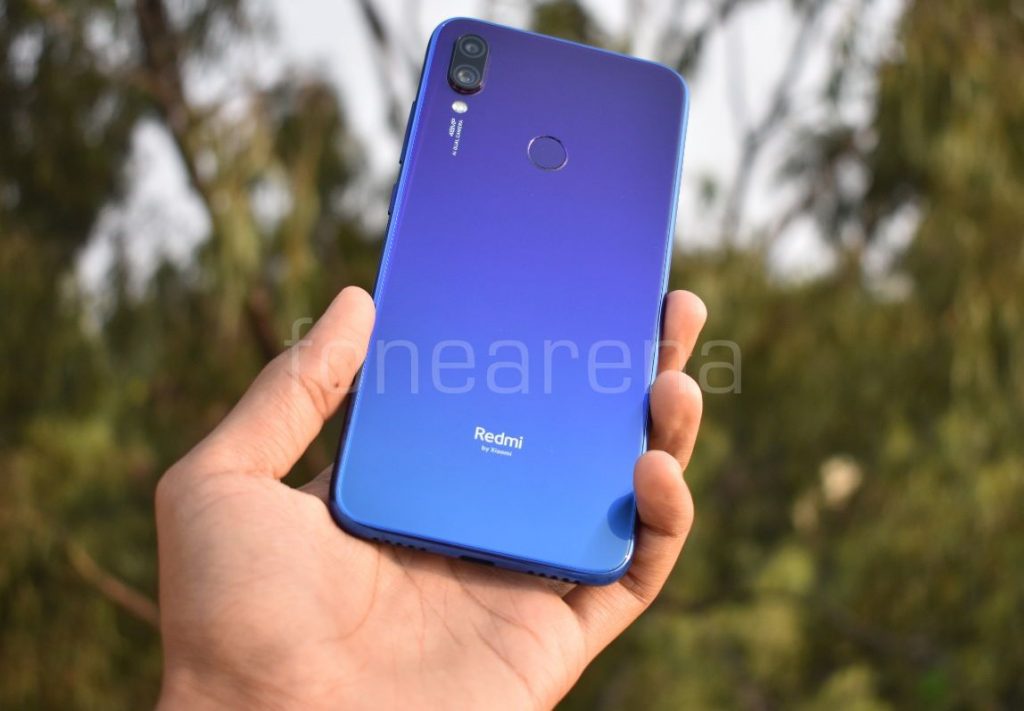 Xiaomi has reported its earning for the first quarter (Q1 2019) that ended March 31, 2019. It has reported revenue of 43.8 billion yuan (US$ 6.33 billion) for Q1 2019, an increase of 27.2% YoY, among which international revenue grew 34.7% year-on-year to 16.8 billion yuan. Net profit for the quarter was approximately 3.2 billion yuan. Adjusted net profit (Non-IFRS Measure) was 2.1 billion yuan, up 22.4% YoY and 12.3% QoQ.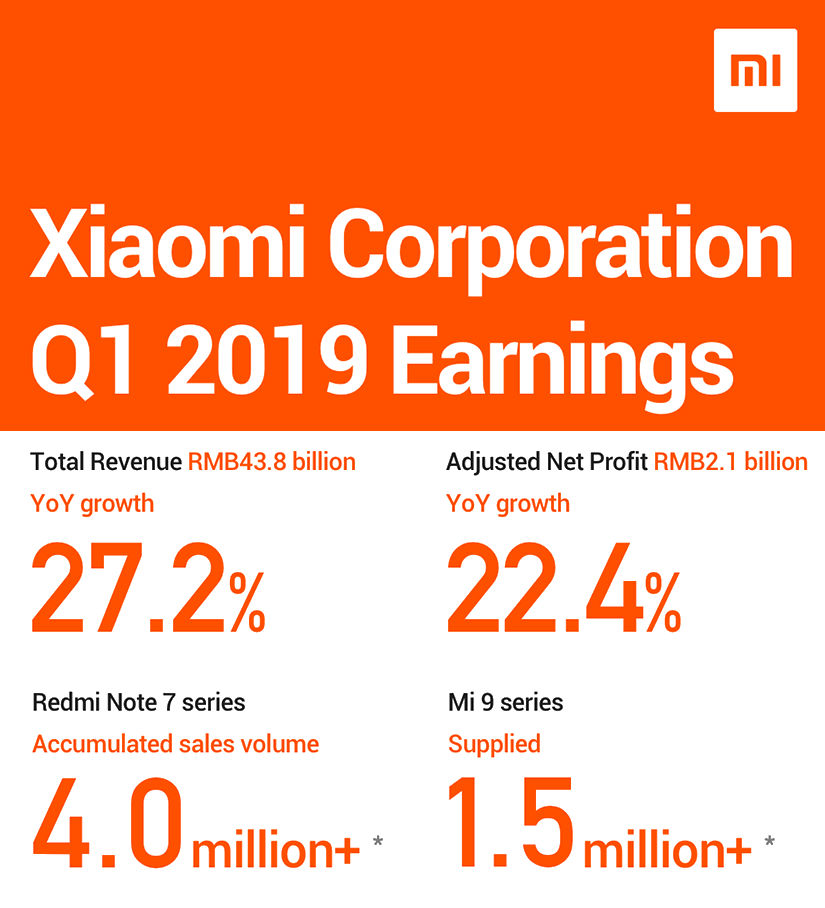 Smartphones segment posted 27 billion yuan, up 16.2% year over year. Smartphone shipments reached 27.9 million units, almost same as previous year.  Redmi Note 7 series shipments exceeded 4 million units and the Mi 9 series smartphones surpassed 1.5 million unit shipments.
Xiaomi's revenue from international markets grew 34.7% year-on-year to RMB16.8 billion.
Revenue from IoT and lifestyle products segment rose by 56.5% to RMB12.0 billion
Global shipments of the smart TVs reached 2.6 million units, representing a year-on-year growth of 99.8%.
Number of connected IoT devices (excluding smartphones and laptops) on Xiaomi's IoT platform reached approximately 171 million units, a quarter-over-quarter increase of 13.7% and a year-on-year increase of 70.0%.
 Revenue from internet services segment grew 31.8% year-on-year to RMB4.3 billion in the first quarter of 2019.
Advertising revenue grew 21.8% year-on-year to RMB2.3 billion.
Revenue from gaming grew 6.8% year-on-year to RMB823.1 million.
MAU of MIUI rose 37.3% to 260.9 million, while the MAU of smart TVs and Mi Boxes achieved 55.1% year-on-year growth, reaching 20.7 million.
As of March 31, 2019, there were 480 authorized Mi Home stores overseas, representing a 93.5% year-on-year growth, of which 79 stores were in India.