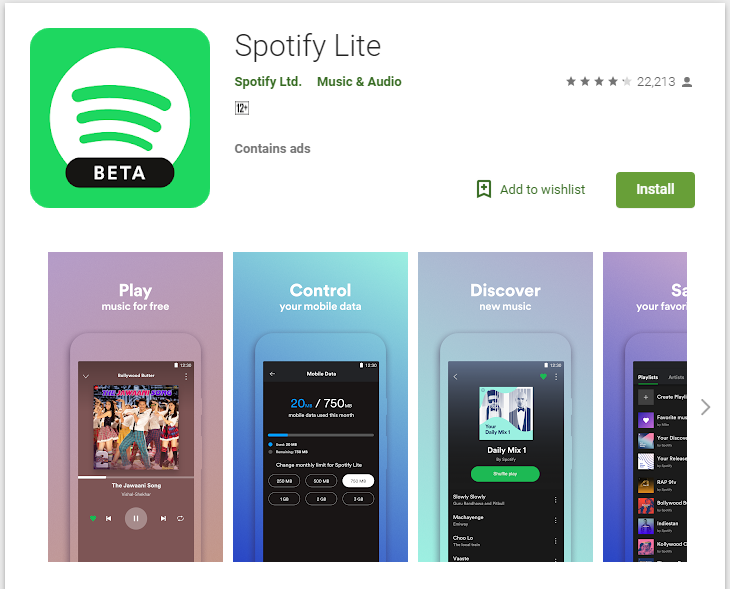 Swedish music streaming platform Spotify launched its service in India earlier this year. It offers a premium subscription as well as free shuffle play that lets you play any artist, album, or playlist in shuffle mode. Expanding its service, today, Spotify has launched Spotify Lite beta app in India that is built for low-end Android smartphones.
Spotify Lite app weighs just 10MB in size and has a similar look and feel to the regular Spotify app. It is built mainly for low-end Android smartphones as this app uses less storage making it a convenient option for low-end smartphones with limited storage capacity.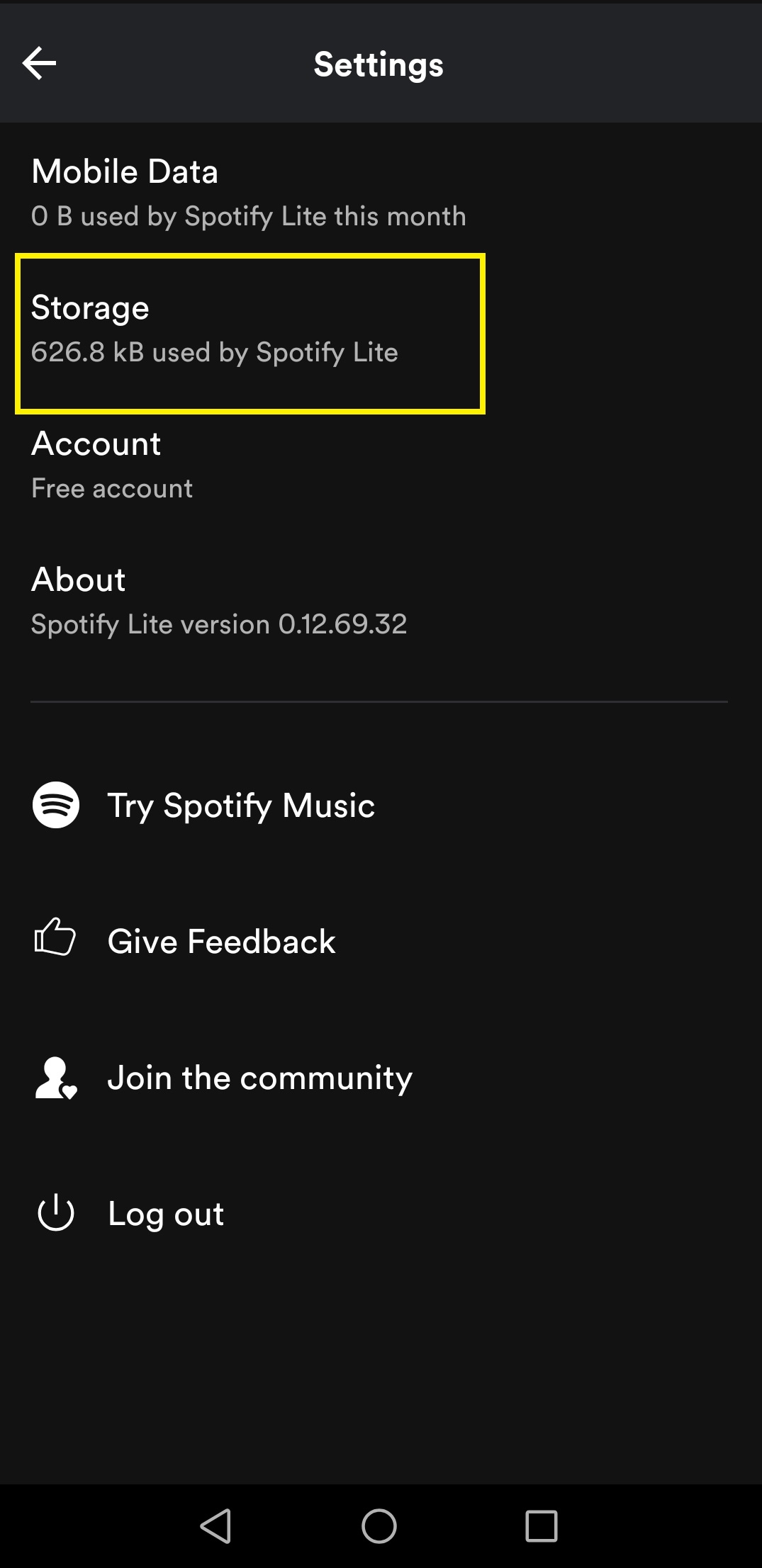 The app will allow users to play their favorite songs, discover new music even in slow network conditions and keep track of the storage and also clear the cache when needed.
The beta version of the Spotify Lite app is now available on the Google Play Store for Indian users after successful tests in countries like Indonesia, Philippines, Malaysia, Mexico, and Brazil.
Commenting on this, Amarjit Batra, Managing Director India, Spotify, said:
When Spotify launched in India two months ago, we had committed to localizing the app so that more and more people can listen to music. Spotify Lite Beta is a step in that direction as it enables users to play millions of songs for free, takes up less space on phones, and saves data when used on the go. Our ambition is to be available on all platforms that make sense to our users, and make the music streaming experience as seamless as possible