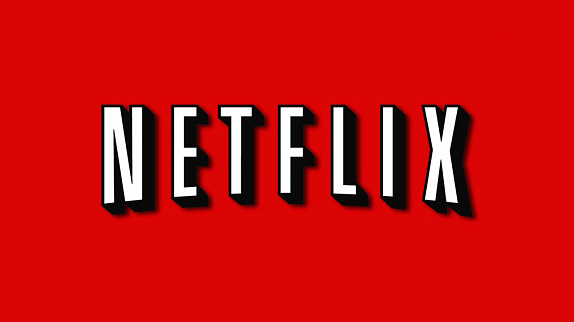 Netflix has reported $4.52 billion revenue, up 22% YoY and profit of $344 million, up 18.4% YoY in the first quarter of 2019. It has added 9.6 million new customers in the quarter, up 16% YoY, which is the highest quarterly paid net adds in the company's history. Average streaming paid memberships increased 26% year over year, while ARPU decreased 2%
year over year due to currency headwinds.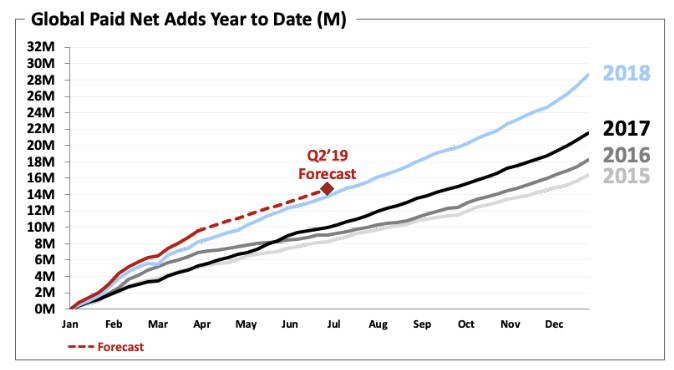 For Q2'19, it expects total paid net adds of 5m (-8% year over year), with 0.3m in the US and 4.7m for the international segment.  It expects 14.6m paid net adds for the first half of 2019, up 7% year over year.
The company said that it is working its way through a series of price increases in the US, Brazil, Mexico and parts of Europe. "The response in the US so far is as we expected and is tracking similarly to what we saw in Canada following our Q4'18 increase, where our gross additions are unaffected, and we see some modest short-term churn effect as members consent to the price change," said the company.
It expects an acceleration in both streaming ARPU (+2% vs. -2%) and total revenue growth (26% vs. 22%) in Q2 vs. Q1. Excluding currency, it expects streaming ARPU and total revenue would rise 7% and 32%, respectively in Q2.
It doesn't anticipate Apple TV+ and Disney+ will materially affect Neflix's growth because the transition from linear to on demand entertainment is so massive ​and due to differing nature of its content offerings​. It said that it is much smaller and have even more room to grow in other countries and on other devices like mobile. Netflix recently started testing mobile-only plans and weekly subscription in India.