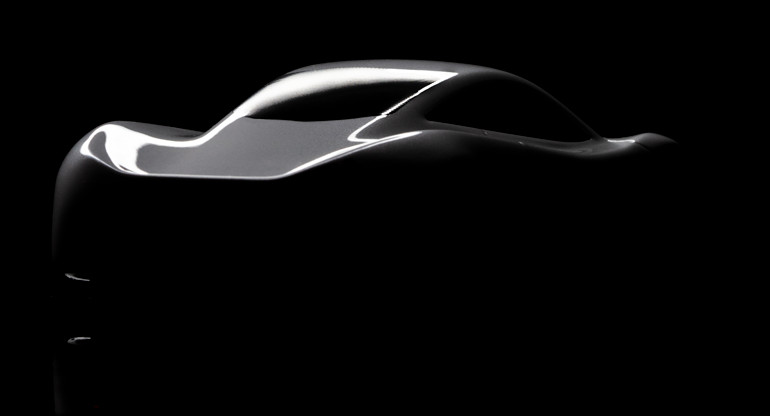 It is that time of the year, when even the tech world goes overboard with April Fools' Day pranks. Every year geniuses at top tech companies, thanks to their creative juices, come up with the coolest and weirdest ideas and innovations. Let us dive in and see what the great minds have for us this year!
OnePlus Warp Car
OnePlus Warp Car, electric supercar . Printed using SLS 3D and ABS 3D printing, the OnePlus Warp Car is designed around the idea people can build on the design at home, adding new features and replacing worn out parts.
In-car control is done via gestures on your smartphone, making previously complicated concepts like steering very simple — swipe left to turn left, swipe right to turn right — you get the idea — swipe up to go forward, and swipe down to reverse, and in the first OTA we'll introduce airplane mode for driving mode so you won't ever again suffer from dismissing a notification and accidentally turning the car.
OnePlus Warp Car Charge means you have a day's power in just 20 minutes – in addition, as you'd expect you can use existing OnePlus smartphone chargers, simply plug in 20 regular OnePlus Warp Chargers and you'll be good to go in a day or so.

On the bleeding edge of technology, the OnePlus Warp Car is beautifully shaped and crafted like a modern supercar, so as long as you're not taller than 5ft 8in you'll have no problem getting in and out – please note, we recommend a minimum height of 5ft 6in, due to the positioning of the pedals.

Lastly, we're excited to be giving away the first few OnePlus Warp Cars ever made — tune into twitter.com/oneplus and facebook.com/oneplus for a chance to win.
Ola Restrooms
Even though Ola Restrooms is an April Fool's Prank, Ola has announced that it is working closely with Gramalaya, an organisation dedicated to providing better water and sanitary facilities in rural areas. Over the next six months, you can contribute Re. 1 towards this cause, with every Ola ride.
Here's how you can contribute on your Ola app:
Click on "My Profile"
Click on "Donations"
Toggle "Rs 1 per ride to Gramalaya"
Click on "Contribute on every ride"
You can check out more details here.
Screen Cleaner in Google Files app
Screen Cleaner is a new feature in the Files app that uses geometric dirt models, combined with haptic micromovement pulses, to dislodge what's stuck to your screen. Screen Cleaner then generates a thin magnetic field around the surface of the phone, actively protecting against impurities—with a sweet scent to boot.
Snake game in Google Maps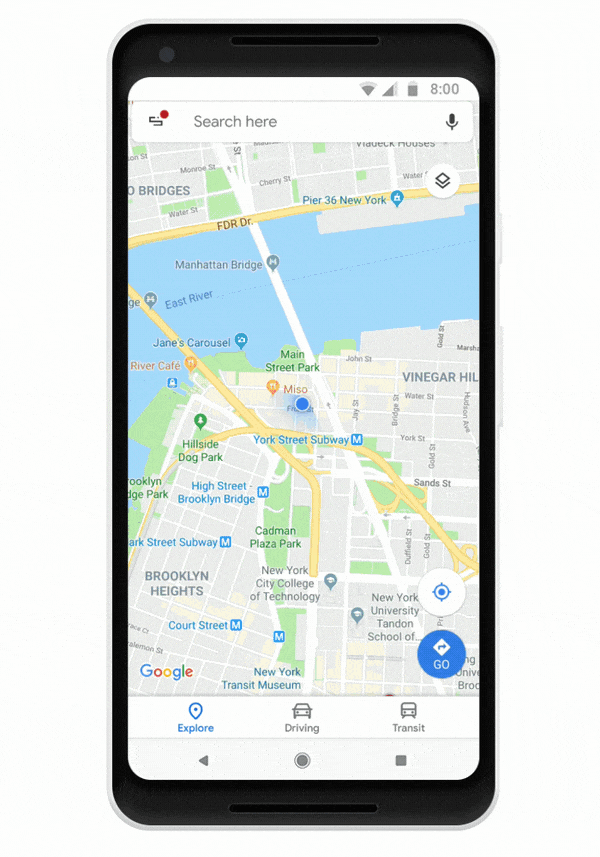 Play Snake game in different locations across the world—including Cairo, London, San Francisco, São Paulo, Sydney and Tokyo–right from Google Maps. To start playing open the Google Maps app, tap on the menu icon on the top left corner, then select "Play Snake".
Once you've selected a city, start picking up as many passengers as you can as your train travels around the world—stopping everywhere from Big Ben, the Great Sphinx of Giza to the Eiffel Tower.
It is rolling out worldwide on Android and iOS today. You can also head to snake.googlemaps.com to play it.
Google Tulip
Google Home is now able to understand tulips, allowing translation between Tulipish and dozens of human languages. The ability to speak with tulips comes with great environmental and societal benefits. Tulips now have a way to indicate to humans that they're in need of water, light or simply some more space. As their needs are expressed more clearly, they are able to live a happier and healthier life.

Google Tulip is only available on April 1, 2019. Look for it on your Google Home device, simply by saying, "Hey Google, talk to my tulip."
Gboard Spoon Bending
Google Japan has created Spoon bending version of Gbroad. All you have to do is bend the spoon to input the text. The letter corresponding to that angle is entered. A is gentle and Z is strong. The more you bend the spoon in mind, the more characters you can enter. This is a typing device like no other, says Google, and also says that it is also considering fork version.

There is also a GitHub page to download the blue print and build your own, if you have the parts.
Nokia 9 PureView X-Ray sensor
Many of you have asked about the mysterious blacked out sensor in the Nokia 9 PureView. It's time to reveal that it is the world's first x-ray sensor ever in a smartphone! We will shortly unlock this capability with the new Nokia X-Ray app in Play Store #nokia9pureview pic.twitter.com/pJk8KYBu88

— Juho Sarvikas (@sarvikas) April 1, 2019
HONOR smartphone with 68MP selfie camera and 8000mAh battery
There are not enough characters to explain just how excited we are about the newest member of the HONOR family, so we'll just show you instead. All will be revealed in the next 3 hours! pic.twitter.com/sCYu3BItTQ

— HONOR (@Honorglobal) April 1, 2019
Roku Press Paws Remote
At Roku, we believe TV is for everyone – even for pets! According to customer feedback, many of you lean on the TV to help entertain their playful pooch when they're not at home. For our favorite furry friends, the television viewing experience can be static, and dare we say, unfulfilling…and that's ruff.