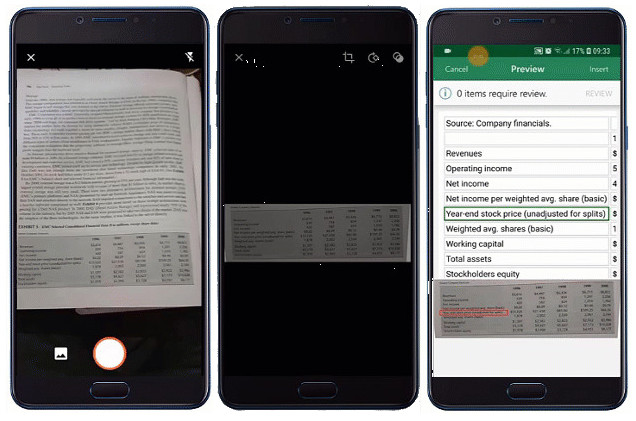 Microsoft is adding the ability which allows users to take a photo of a printed data table and convert it into a fully editable table in the Excel app for iOS and Android. For now, though, the app is rolling out to Android and will be gradually rolled out to iOS. 
Microsoft is using artificial intelligence for this feature, with image recognition and this eliminates the need to manually input hardcopy data. The feature will be available to Microsoft 365 users. Apart from this, Microsoft's latest FastTrack, desktop app assure, provides app compatibility service for Windows 10 and Office 365ProPlus.
FastTrack now offers guidance on how to configure Exchange Online Protection, Office 365 Advanced Threat Protection, Office 365 Message Encryption, and Data Loss Prevention policies. These services are now globally available to eligible customers with more than 150 seats at no additional cost. Microsoft is also bringing Microsoft Account security alerts to the company's Authenticator app. When you receive a push notification, you can quickly view your account activity and take actions to protect your account if needed.
Other updates include new one-time passcode (OTP) from Azure Active Directory (Azure AD) make sharing and collaboration seamless for any user with any account. Azure AD now supports automated user provisioning from Workday, enabling fast and efficient identity creation, so employees can access their Microsoft 365 apps and all other critical resources on day one. The Teams desktop app will be installed along with the rest of the Office 365 ProPlus apps for all new installs.