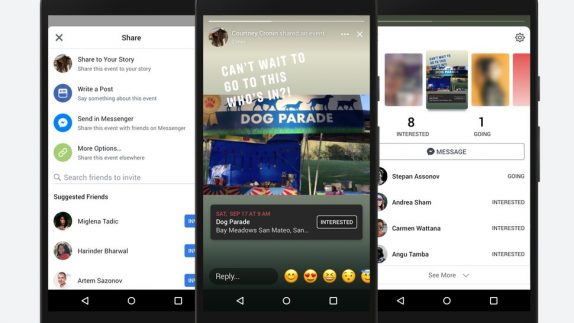 Facebook brings a new update to Stories feature where you can now share events in Stories. This ability makes much more sense and makes it easier to invite your friends to Facebook events you're attending. To share events in Stories, visit the page of the event and click "Share" below the date/time of the event. Instead of sharing the event in a post or sending to someone on Messenger, you'll now be able to click "Share to Your Story."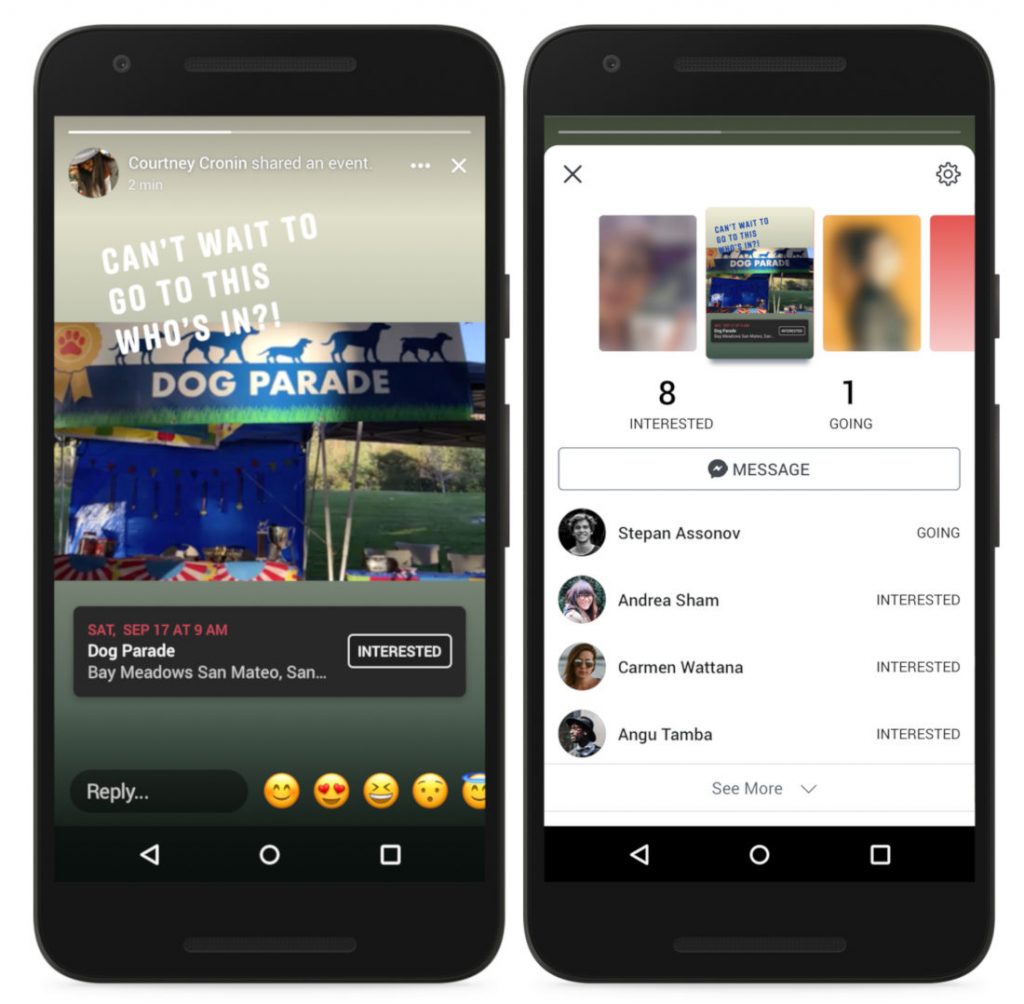 Stories in the event let your friends tap "Interested" using the in-Story button. You will be able to see responses to your Story, you can tap the circle by friends who clicked "Interested" and set up a group message. It'll also give you another way to remind your friends to RSVP to that event invite.
The company started testing the feature earlier this year and is now rolling out a beta version in the U.S., Mexico, and Brazil. The tappable sticker, which is also new, will show details for the event you shared and allow friends to respond "Interested" or "Going" directly from the story in a more visual, attention-grabbing way. Friends who view your story will also be able to click on the sticker to go to the event page if they want to learn more about the event.
With International Women's day inching closer (March 8th), the timing of the roll-out is intentional as it helps it to coordinate Women's History Month events. Facebook also partnered with designer Kenesha Sneed to create Facebook Stickers and artwork in honor of International Women's Day. You'll be able to use the Stickers starting in March.
Facebook in a statement said:
We hope these features will help people share the women's events that matter most to them, build excitement, and rally friends to support and celebrate the contributions that women around the world make to their communities every day.