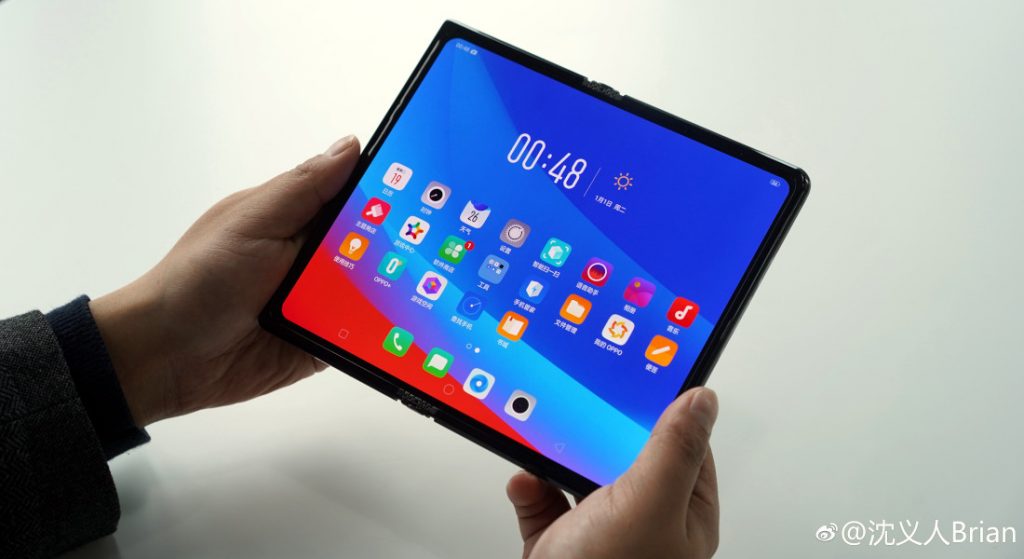 After Samsung Galaxy Fold and Huawei Mate X, OPPO has confirmed that it is working on a foldable smartphone. The company's VP Brian Shen has posted several images of the phone. The design of the phone looks similar to the Huawei Mate X that features two displays that unfold to form a large-screen tablet tablet, however the screen looks slightly bigger than 8-inches.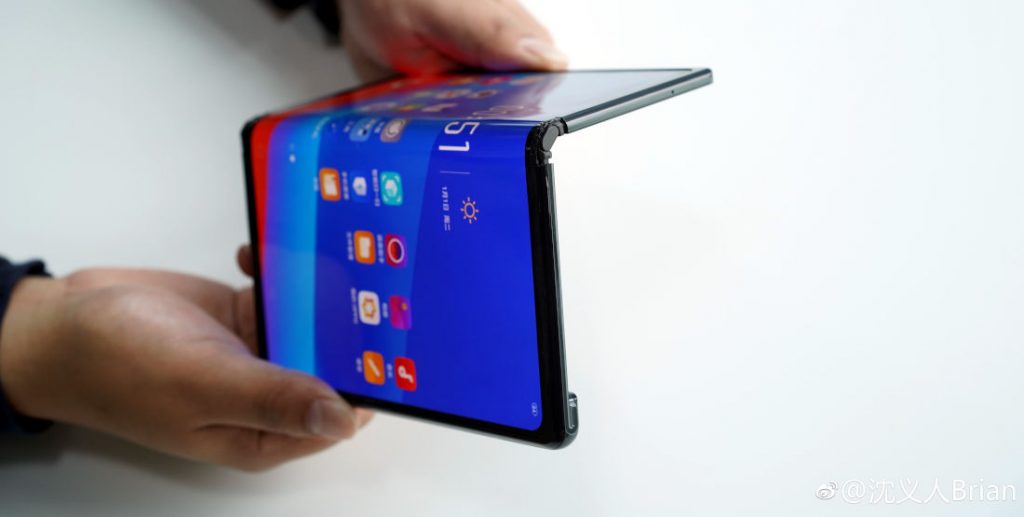 There is an hinge in the middle to easily fold the device. A recent patent from OPPO showed a pop-up camera, but this doesn't have anything on the top, except for a secondary microphone.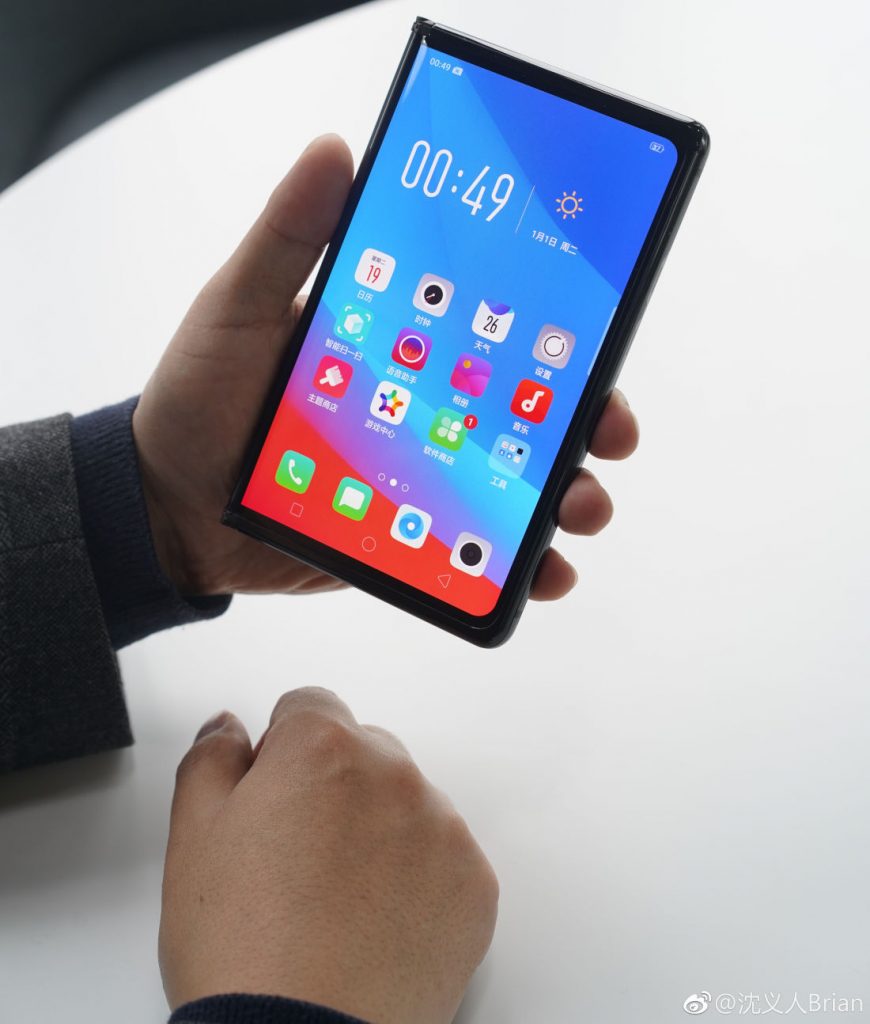 When foldable you can use it has a phone with a large display. There is a large bezel around the screen.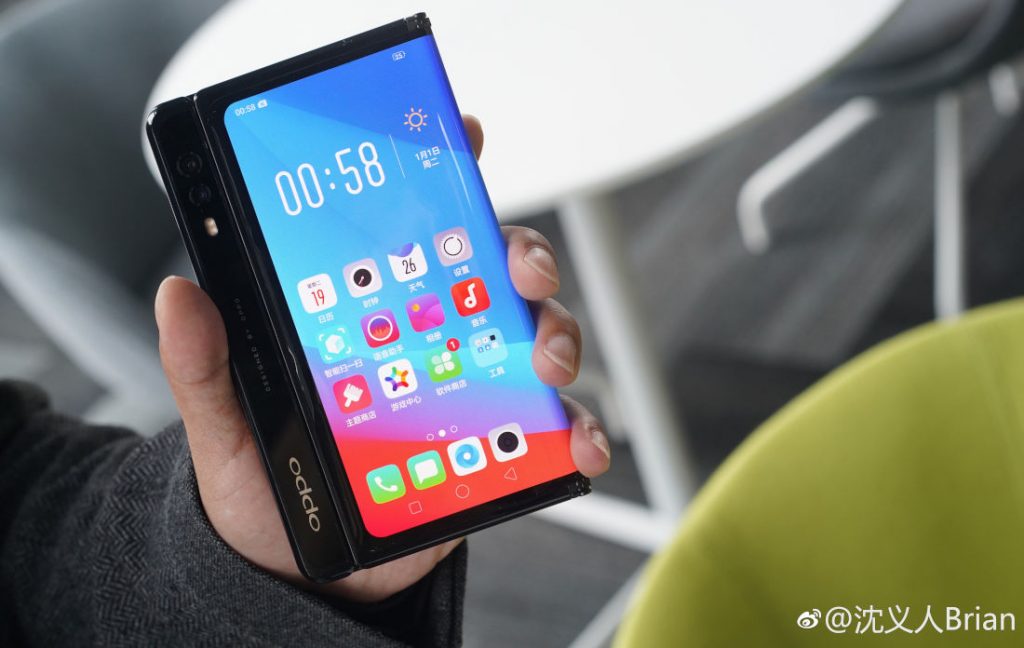 On the back you get a slightly smaller screen. There are dual rear cameras with dual LED flash, compared to triple cameras on  the Mate X. There is a OPPO and 'Designed by OPPO' branding below the camera module.
OPPO VP said that foldable phones does not bring a huge improvement in user experience. He said that it will consider mass production in future, if people are interested in it.