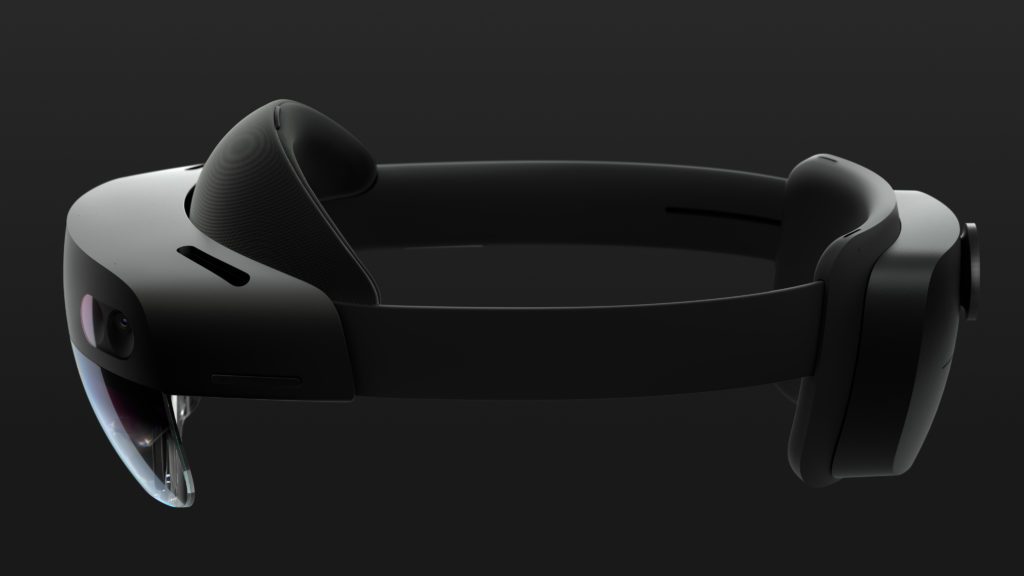 At the MWC 2019 event, Microsoft has introduced the HoloLens 2 that is enhanced with many advancements across the board. This includes a visual display system, making holograms even more vibrant and realistic. The company has doubled down the field of view in HoloLens 2 while maintaining the industry-leading holographic density of 47 pixels per degree of sight.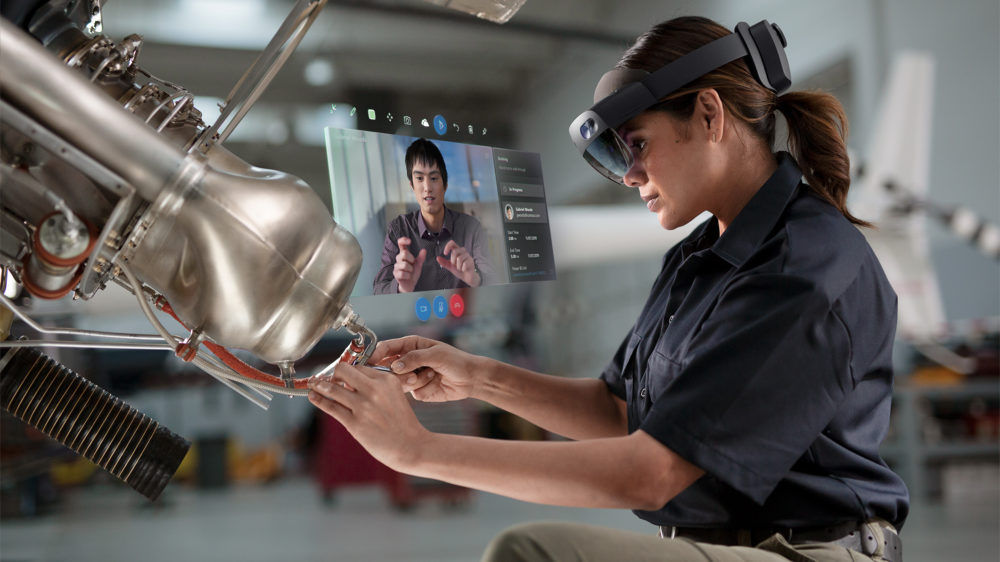 The HoloLens 2 contains a new display system that enables it to achieve these significant advances in performance at low power. By taking advantage of the new time-of-flight depth sensor, combined with built-in AI and semantic understanding, HoloLens 2 enables direct manipulation of holograms with the same instinctual interactions you would use with physical objects in the real world.
HoloLens 2 contains eye-tracking sensors that make interacting with holograms even more natural. You can log in with Windows Hello through iris recognition. It features light carbon-fiber material and a new mechanism for donning the device without readjusting. Microsoft has improved the thermal management with new vapor chamber technology and accounted for the wide physiological variability in the size and shape of human heads.
The new dial-in fit system makes it comfortable to wear for hours on end, and you can keep your glasses on because HoloLens 2 adapts to you by sliding right over them. Lastly, the Time-to-value is accelerated by Microsoft mixed reality applications like Dynamics 365 Remote Assist, Dynamics 365 Layout and the new Dynamics 365 Guides applications.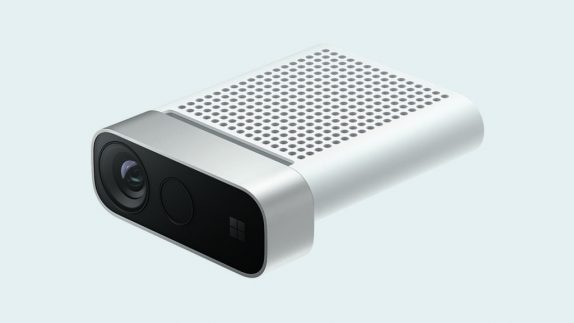 Microsoft also introduced the Azure Kinect DK which is a developer kit that combines the AI sensors in a single device. At its core is the time-of-flight depth sensor we developed for HoloLens 2, high-def RGB camera and a 7-microphone circular array that will enable development of advanced computer vision and speech solutions with Azure.
Dynamics 365 Guides is a new mixed reality app that empowers employees to learn by doing. Guides enhance learning with step-by-step instructions that guide employees to the tools and parts they need and how to use them in real work situations. In addition to the experience of using Guides on HoloLens, a Guides PC app makes it easy to create interactive content, attach photos and videos, import 3D models and customize training to turn institutional knowledge into a repeatable learning tool.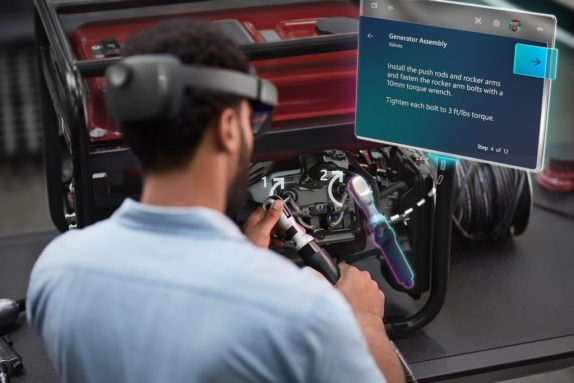 This application will help minimize downtime and increase efficiency for mission-critical equipment and processes and becomes the third Dynamics 365 application that will work on both the previous generation of HoloLens and the new HoloLens 2. Dynamics 365 Guides is available in preview starting today.
The company also announced two new Azure mixed reality services. These services are designed to help every developer and every business build cross-platform, contextual and enterprise-grade mixed reality applications. Azure Spatial Anchors enables businesses and developers to create mixed reality apps that map, designate and recall precise points of interest that are accessible across HoloLens, iOS, and Android devices. These precise points of interest enable a range of scenarios, from shared mixed reality experiences to wayfinding across connected places. With HoloLens 2, the company is also introducing the Microsoft HoloLens Customization Program to enable customers and partners to customize HoloLens 2 to fit their environmental needs.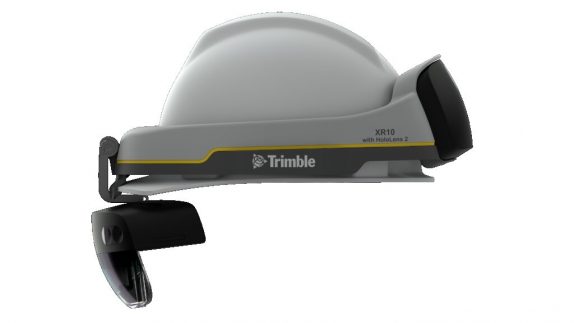 The first to take advantage of the HoloLens Customization Program is Trimble, which last year announced Trimble Connect for HoloLens along with a new hard hat solution that improves the utility of mixed reality for practical field applications. It has announced the Trimble XR10 with Microsoft HoloLens 2, a new wearable hard hat device that enables workers in safety-controlled environments to access holographic information on the worksite.
HoloLens 2 will be available this year at a price of $3,500 (Rs.2,48,410 approx.). However, bundles including Dynamics 365 Remote Assist start at $125 (Rs.8,871 approx.)/month. HoloLens 2 will be initially available in the United States, Japan, China, Germany, Canada, United Kingdom, Ireland, France, Australia, and New Zealand. Customers can preorder HoloLens 2 starting today from Microsoft website. The Azure Kinect DK is available for preorder today at $399 (Rs. 28,330 approx.) and it will be initially available in the U.S. and China.