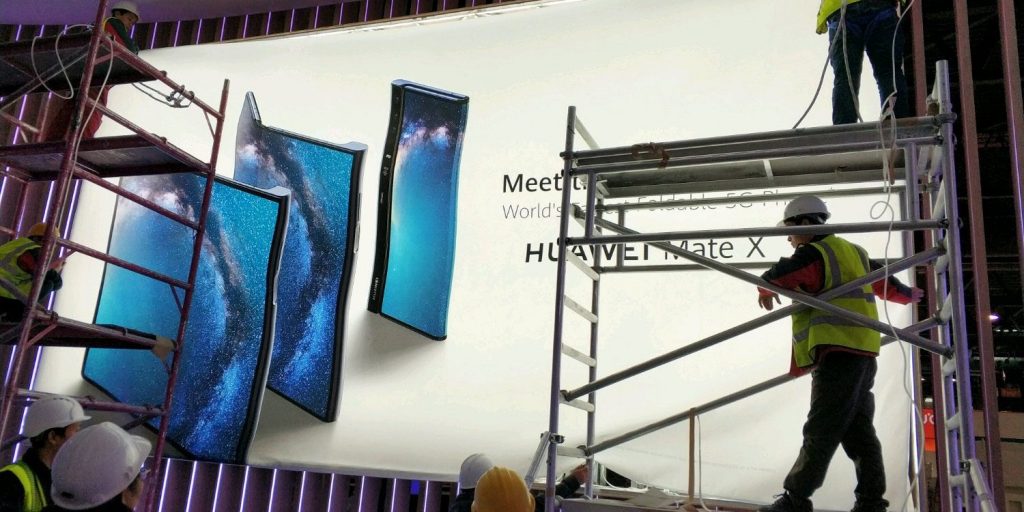 Up until now it is more or less confirmed that Huawei is all set to introduce its first foldable phone at the MWC 2019 event. However, a leaked banner image now confirms the launch and also provides us the name and an early sneak peek at the design. The Huawei's foldable phone will be called Mate X and the company's says that it will be the world's first phone with 5G.
A banner on display at MWC 2019 has given us our first sneak peek at the Huawei Mate X. The device folds with the screen outwards instead of in. That means there's only one display on the Mate X rather than the two that Samsung has opted for. At this moment, there's still a whole lot we don't know about the Mate X including the specifications, pricing and the availability.
Huawei is set to host a press conference on February 24th to unveil a slew of new products including its first foldable phone with 5G. It looks like the Huawei's Mate X foldable phone will sit flush with the rest of the device when closed. Either way, with just one day for the launch, we don't have to wait much longer, stay tuned.