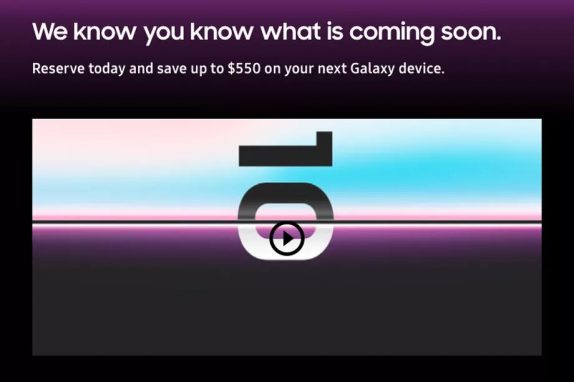 There have been plenty of rumors, reports, and leaks about the Galaxy S10, it is expected to come in different models including the regular S10, S10 Plus, S10 E-lite version. While Samsung is set to launch the flagship at the Unpacked event on 20th February, the company has already kickstarted the S10 reservations ahead of the launch. 
Samsung has launched a Galaxy S10 dedicated website with details and is also offering up to $550 off the S10 with a trade-in of an eligible device. However, the company also notes that "not all Galaxy device versions are eligible for this offer."All the reserved devices will ship by March 8th and give users a priority during a 72-hour window once the preorders go live. Samsung is not shying away from admitting to what's being leaked about the S10 so far; it notes "We know you know what is coming soon."
We're expecting to see the Galaxy S10, S10 Plus, a less expensive S10e, and eventually a 5G-compatible version of the S10. The flagships are expected to feature Wi-Fi 6, and one limited edition model will reportedly offer 1TB of storage and 12GB of RAM. Leaked video of the S10 Plus which found its way online offers a strong indication that the device's in-display fingerprint reader might not be so friendly to screen protectors. Either Samsung might release a screen protector of its own or slimmer tempered glass protectors that won't require a hole for finger authentication. We should know soon.