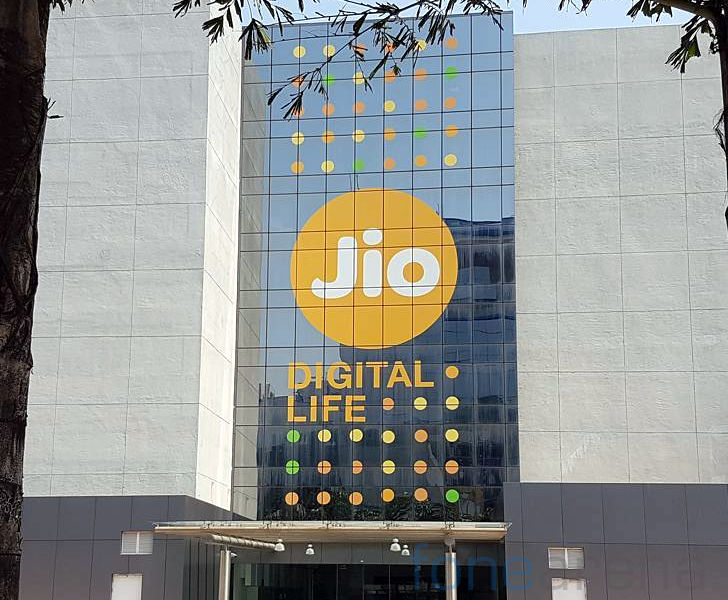 Ookla has released its new report on India's 4G Availability and according to the findings, Reliance Jio ranked first with 98.8% 4G availability across the country. Jio is followed by Airtel at 90.0% and Vodafone and Idea with 84.6% and 82.8% respectively, across 15 largest cities of India. 


However, 4G Availability does not mean the fastest service. To compare which of India's largest mobile operators is fastest, Ookla used their proprietary Speed Score methodology, a combined measure of download and upload speed that incorporates several tiers of performance. As per the report, Airtel had the fastest 4G LTE speed in India during Q3-Q4 2018 with a Speed Score of 11.23 Mbps, followed by Vodafone in second with a 9.13 Mbps Speed Score and Jio and Idea at the third and fourth position respectively.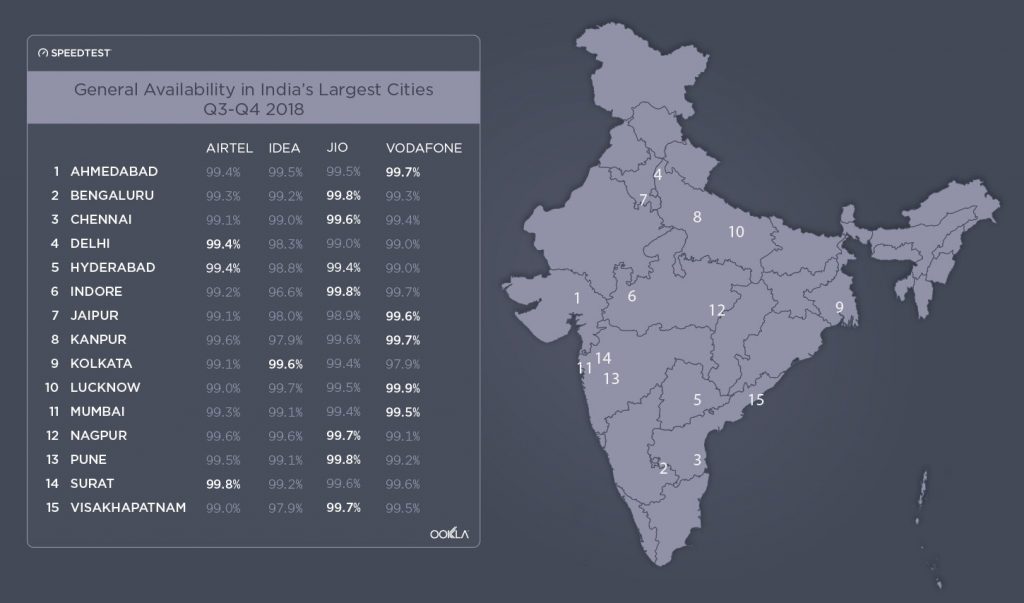 As for the general availability, Jio's general availability is the best with users finding service in 99.3% of locations. Airtel was second at 99.1%, followed closely by Vodafone at 99.0% and Idea at 98.9%. The 'General Availability' and '4G Availability' was measured using the coverage data from 250,138,853 samples on 595,034 enabled devices during Q3-Q4 2018. 4G Availability is then the percentage of an operator's known locations where a device has access to LTE service.
Referencing the report, Doug Suttles, Co-Founder and General Manager at Ookla said:
Ultimately, the expansion of 4G availability in India is a win for all mobile customers regardless of their operator. We are excited to see the growth in the Indian mobile market and are eager to see how coverage continues to expand in the coming year.