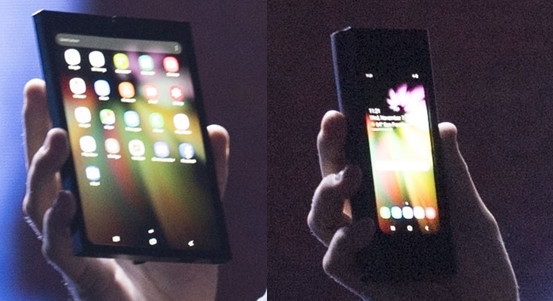 Samsung is working on the foldable display for years now and the company at the Developer Conference in 2018, finally showed off the prototype of this device with its new OLED panel; the Infinity Flex display. The company back then didn't reveal many details regarding the specifications except for the display size.
However, digging deep inside the firmware teardown of the Verizon 5G device codenamed "Bolt," there were references to a new Sony camera sensor that Samsung will use in their foldable phone. "Winner" is the codename Samsung is using for the foldable phone. These files are library files that represent drivers for the device. This camera driver is for the unannounced Sony IMX374 sensor for the device code-named "winner".
However, there is no information regarding the sensor itself. With the launch of the Galaxy S10 inching closer, there is no news regarding the camera sensors and it is rumored that the company will be announcing more information in February right before Mobile World Congress in Barcelona.
The Sony IMX374 sensor could be announced at CES or may lead up to MWC.  Samsung isn't planning on launching the "Winner" foldable phone until after Q1 of 2019, so don't expect much launch information just yet.