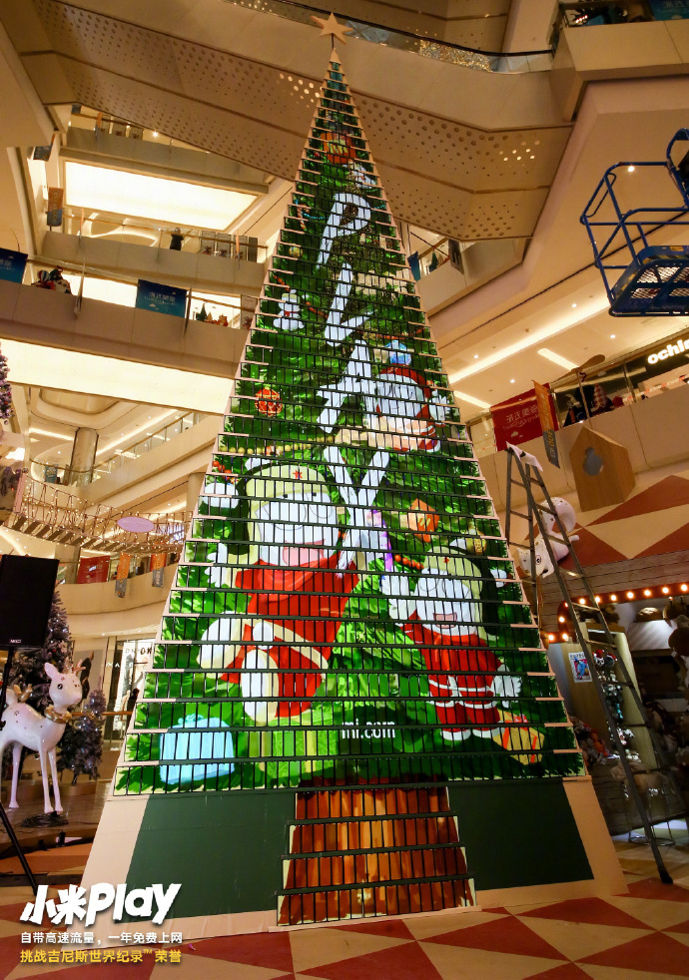 After creating Guinness World Record by building the largest light mosaic (logo) in the world, back in September and inaugurating over 500 Mi Stores simultaneously at the exact same time in November. Xiaomi at the launch of Mi Play smartphone today achieved a new  Guinness World Record by building largest animated mobile phone mosaic using Mi Play smartphone in China.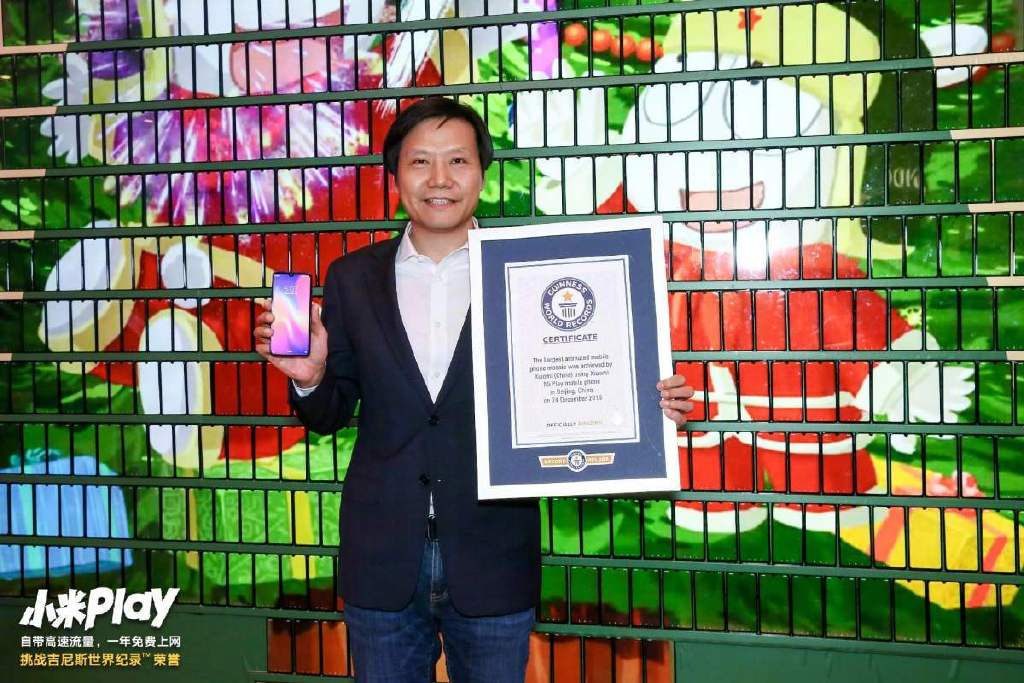 Even though it was already done using 504 mobile phones, Xiaomi has used 1008 mobile phones to form a Christmas tree pattern for achieving the new Guinness World Record. Xiaomi said that it took two weeks of preparation. It started building the 7.9-meter-high Christmas tree mobile phone mosaic at 4AM and it was completed by 4PM.
Xiaomi CEO Lei Jun said that when he arrived at the venu, he realized how complicated it was. The whole process required simultaneous control of more than a thousands mobile phones and required playing Christmas videos.