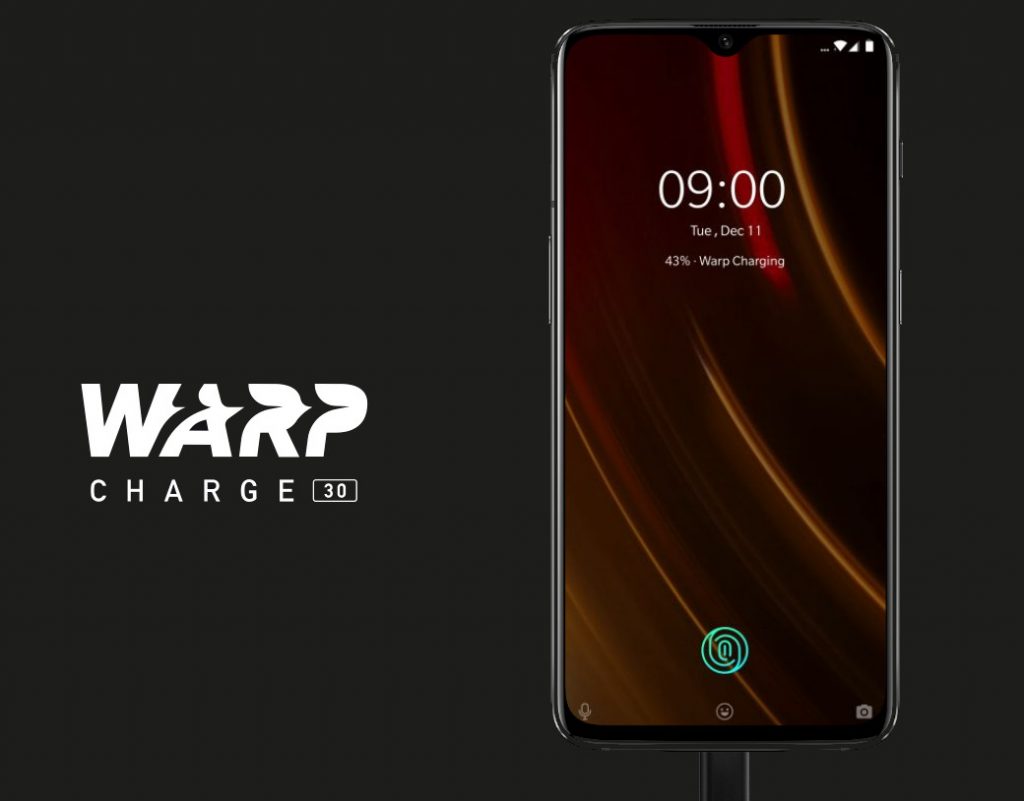 Not long ago, OnePlus launched it's much-hyped and expected OnePlus 6T limited edition in ties with the supercar brand McLaren. Dubbed as OnePlus 6T McLaren Edition, it has a whopping 10GB RAM, exclusive McLaren-accessent, theme and super fast Warp Charge 30 technology.

With that being said, the Dash Charging technology has been replaced with Warp Charge 30 from McLaren edition. In this article, let's get to know in-depth about Warp Charge 30.
Warp Charge 30: Explained
At 30 watts, Warp Charge 30 is OnePlus' fastest charging tech, that provides a day's power (50% charge) in just 20 minutes and 100% charge in an hour. Generally, heat is generated while charging a phone and it dissipates inside itself. Consequently, it causes performance issues if the phone is being used while it's being charged. On the other hand, the majority of the power management and heat dispersion happens in Warp Charge 30 Adapter leaving very little heat to the phone. Notably, Warp Charge 30 carries larger current than regular fast charging solutions.
In addition to that, charging speeds while gaming and other performance-oriented tasks excel compared to other charging solutions.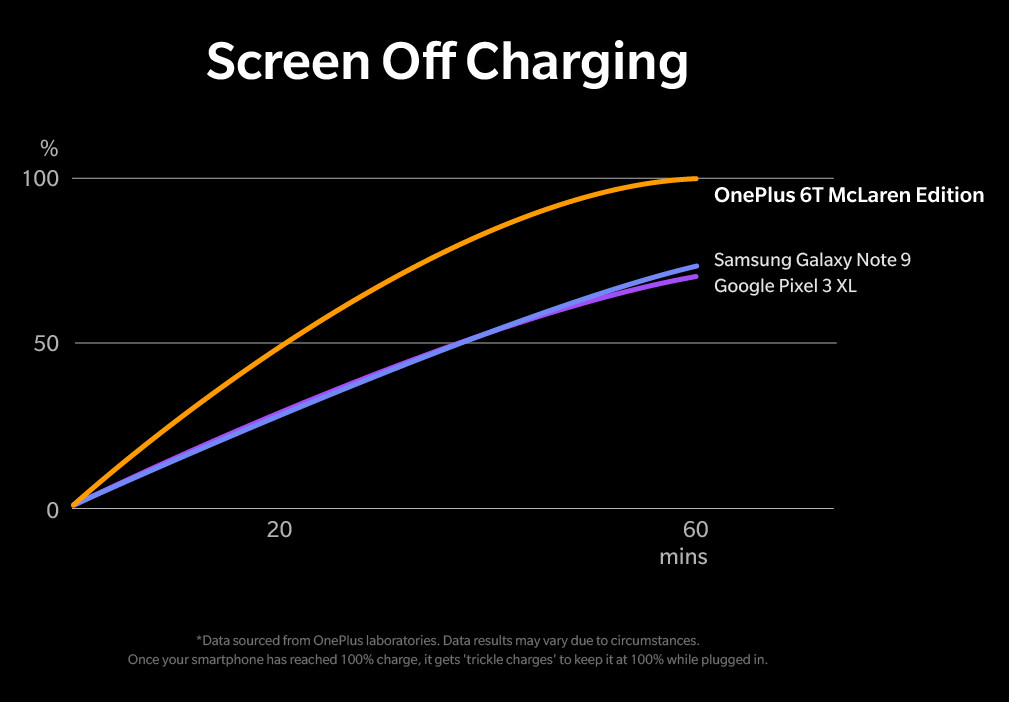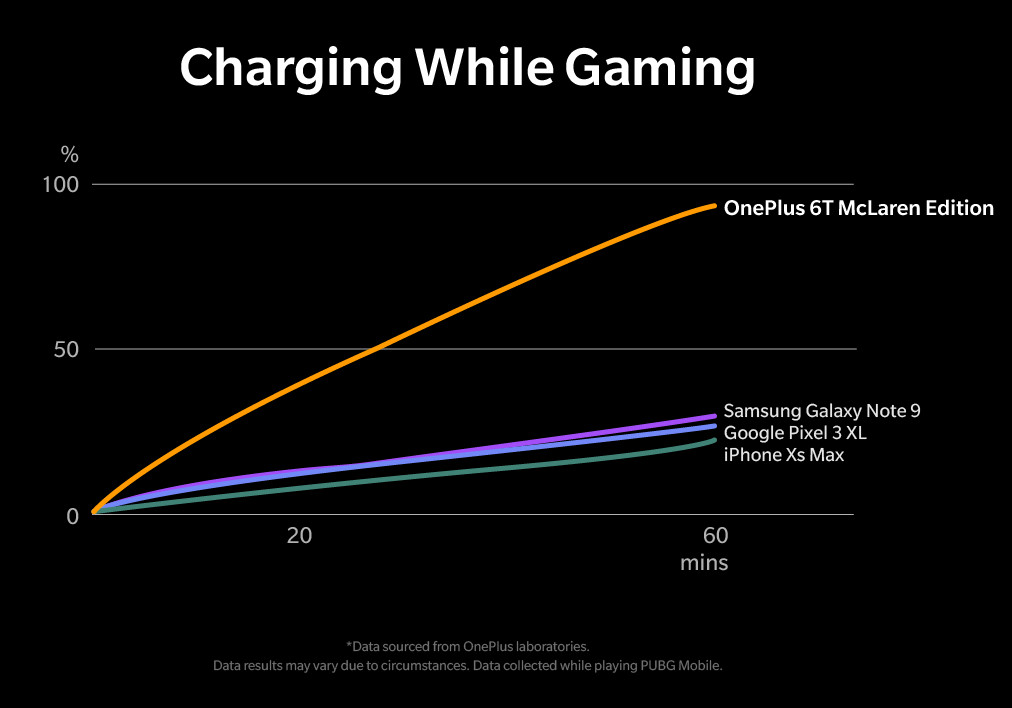 Safety mechanisms tweaked to handle more power!
Moreover, the Warp Charge 30' Power Adapter's power all goes to a single cell. Considering a large amount of power and heat, it generates, the engineers from OnePlus has altered the safety mechanisms of the OnePlus 6T McLaren Edition's battery assembly. They upgraded the components of the battery protection structure to allow for the larger current and added an eight-layer protection board to the battery to provide more efficient cooling.
Backwards compatible
The power adapter that comes in the box with the OnePlus 6T McLaren Edition is backwards compatible with older OnePlus devices as well. Having said that, when used with the OnePlus 3 through to the OnePlus 6T, the Warp Charge 30 Power Adapter will charge at regular Fast Charge speeds, not Warp Charge 30 speeds.
On the other hand, the regular OnePlus Fast Charge Type-C Cable is Warp Charge 30 compatible, which means it charges the OnePlus 6T McLaren Edition at Warp Charge 30 speeds when combined with the Warp Charge 30 Power Adapter, if the Fast Charge Power Adapter is used.
Simultaneously, the Fast Charge Power Adapter can be used to charge OnePlus 6T McLaren Edition, but it will charge at Fast Charge speeds. The OnePlus 6T McLaren Edition with 10GB RAM, 256GB storage is priced at Rs. 50,999 and is available exclusively on Amazon.in and OnePlus India store.