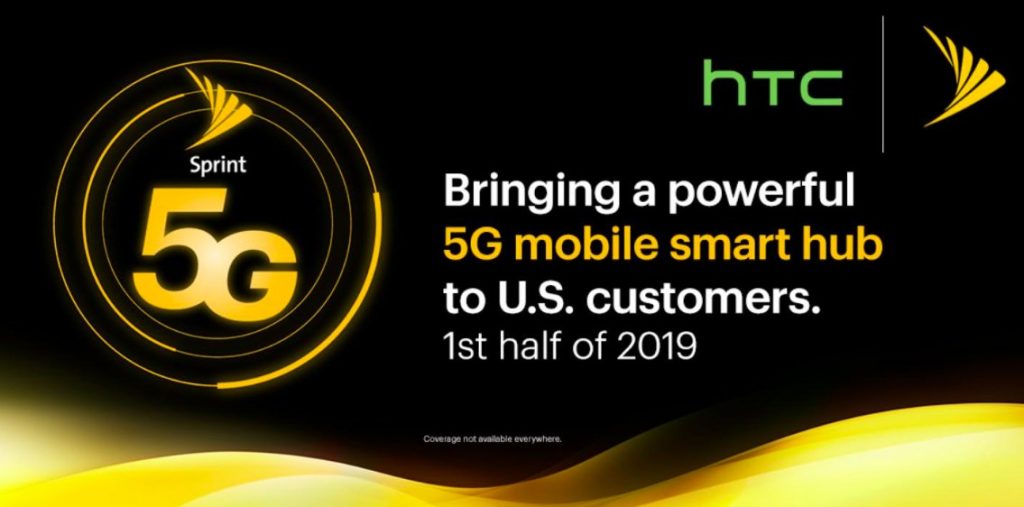 HTC has announced that the company would work along with Sprint to create a 5G mobile smart hub in the first half of 2019. HTC aims to lead the U.S. 5G industry, and 5G is expected to bring impressive data speeds and reliable wireless signals.
Sprint plans to launch its mobile 5G network in nine of the largest cities in the USA: Atlanta, Chicago, Dallas, Houston, Kansas City, Los Angeles, New York City, Phoenix and Washington, D.C., with additional markets to be announced.
The upcoming device will use the Qualcomm's Snapdragon X50 5G modem with its Gigabit LTE and 5G capabilities. Sprint says that Massive MIMO technology is a key part of Sprint's award-winning 5G strategy and network build. This technology dramatically increases the capacity of Sprint's LTE Advanced network and is software upgradable to 5G.
Cher Wang, Chairwoman, and CEO of HTC said:
Through building a strong foundation for the 5G ecosystem, HTC is bringing the world to the very turning point of truly embracing the next technological age. While smartphones still play a crucial part as the heart of our digital lives, we believe that in the next decade, technologies that VIVE Reality embodies will rise as the true agents of change – AR, VR, AI, blockchain, and the omnipresent influence that 5G will become. As we once positioned ourselves for the coming of 3G/4G technologies, we too are preparing diligently for the advent of the next generation of high-speed connectivity, 5G.
Dr. John Saw, Sprint chief technology officer said:
We're excited to continue building our 5G device portfolio and announce another way our customers can be among the first to experience Sprint 5G next year. This innovative product will allow customers on the go, at work or at home to enjoy Sprint 5G on multiple devices for incredibly fast connectivity, content sharing, mobile gaming, entertainment and so much more.