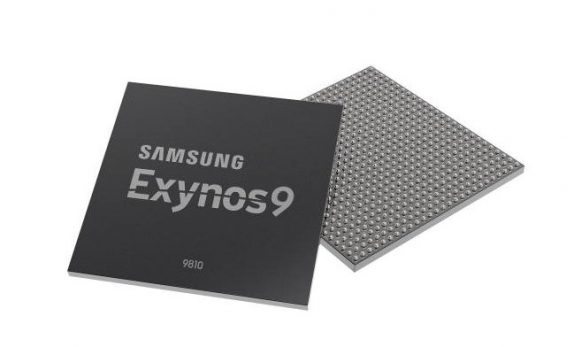 Samsung Galaxy S10 said to use company's self-developed world's first 7nm EUV dual-core NPU chip on Exynos 9820. One of the features of the AI chip is to enhance the camera. This resembles a human brain as it is a mobile processor with core optimized for artificial intelligence operations such as image processing, image recognition, and speech recognition.
The company will release the flagship in the first half of 2019 and the application processor has dedicated artificial intelligence cores. Samsung manufactures APs with a 7nm EUV process that has recently been completed. It is called an exposure (photo) process in which a specific light source is shot on a wafer to engrave a semiconductor circuit. So far, argon fluoride (ArF) has been used for exposure.
EUV is newly designed and has a wavelength length of only 1/14 that of ArF. It is suitable for more detailed semiconductor circuit pattern implementation and can reduce the complex multi-patterning process to realize high-performance semiconductor and improve productivity.
Samsung Electronics uses EUV to create an artificial intelligence AP to enter the Galaxy S10. A high-ranking official in the industry said: "The Galaxy S10 AP has two artificial intelligence cores. There will be a significant performance improvement over previous 7 nanosecond EUV production with artificial intelligence." Samsung announced the EXINUS 7 9610, but it is not equipped with an artificial intelligence core.
Huawei and Apple have already introduced their AI to their smartphones; Huawei 'Kirin 980' and Apple 'A12 Bionic.' The artificial intelligence (AP) mass production is expected to expand into the field of IoT such as automobiles. According to market researcher Counterpoint Research, the proportion of phones equipped with AI functions in the entire smartphone market is expected to increase by 19 percentage points (P) from 16% in 2018 to 35% in 2020.