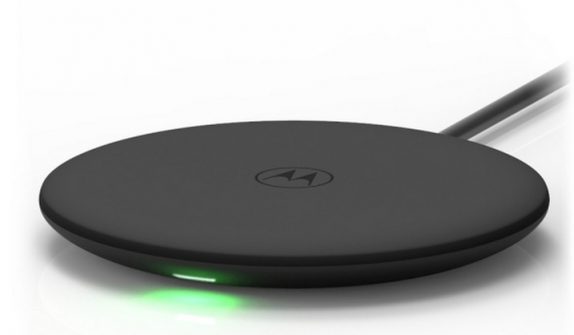 Motorola is said to be working on a new Qi wireless charging pad, as it has been certified by the Wireless Power Consortium (WPC). Since there is no Motorola phone that supports wireless charging at the moment, it means that the company might be launching the wireless charging pad as a bundle with a smartphone that includes the support. 
The only wireless charging that Motorola supports is through the Moto Power mod for Moto Z-series. The new wireless charging pad comes with CHR-0661 type number, and the date of registration in the Wireless Power Consortium is Nov 2, 2018.  The description reads; that it packs a  slim-disk shape with the soft touch non-slip surface, non-slip base.
It comes with discreet LED charging indicator, supports Qi wireless charging thermal protection and foreign object detection. It will be available with or without a charger. Currently, there no major details available regarding the launch date, pricing, and what it is intended for. So, stick along to know more details.