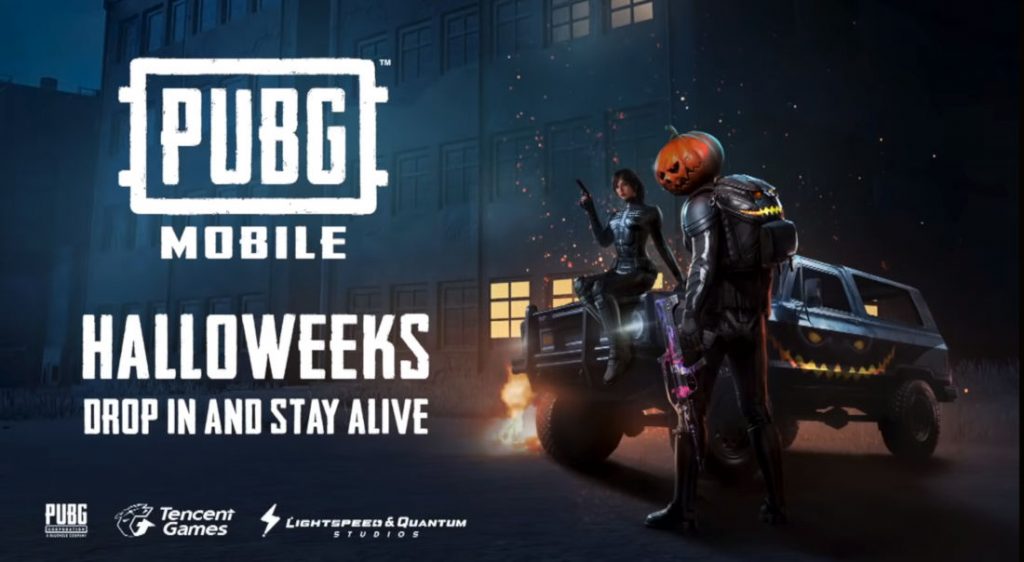 PUBG Corporation has started rolling out PUBG Mobile 0.9.0 just in time for Halloween, as it had promised. In addition to night mode to show your prowess in the dark, AKM Halloween Skin, Haunted Explotions Mode where spooky face appear when a grenade explodes, Spooky new outfits, the update also brings several new features.
It adds new weapons including QBU DMR which uses 5.56mm rounds and can be found in Sanhok. Rony pickup truck in Sanhok, new Night Vision Goggles, New shop system that lets your friends bargain for you and more.
The update has already started rolling out for Android and iOS from today in batches, and should be available for everyone soon. Check out some of the changelog below, and the complete changelog here.
Added night mode in Erangel.
The map will alternate between day and night randomly.
Halloween: Interact with other players on Spawn Island by picking up Pumpkins and Candies.
Added a Candy event and a Halloween theme menu.
Added the QBU DMR. Can be found in Sanhok.
Added the Rony Pickup Truck. Only available in Sanhok.
Added a "Share for Deals" feature. Get your friends to help you bargain for items.
Crew Challenge is now open.
Crews are now limited to 6 players.