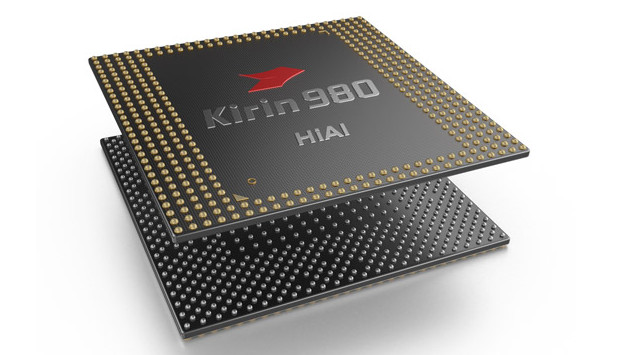 The Apple iPhone Xs, XS max, Xr witnessed the launch of company's A12 Bionic processor based on a 7nm fabrication process. A few weeks ahead of the Apple launch, Huawei announced their own 7nm processor; the Kirin 980 with Dual NPU.
The Kirin 980 will debut with Huawei Mate 20 series phone whose launch is set for October 16th. However, during product brief, Huawei mentioned that it is confident its processor would outperform Apple's A12 Bionic chipset. Huawei has been working on the Kirin 980 for over three years and it primarily focused on Power and Efficiency, Intelligence, and, Connectivity.
The Kirin 980 features 6.9 billion transistors within a 1cm2 die size, up by 1.6 times from the previous generation and is also exactly the same number Apple has managed to pack on the A12 Bionic. The company claims that the Kirin 980 is 75% faster than its previous generation as far as the CPU is concerned and 46% faster when it comes to the GPU.
Kirin 980 is an Octa-Core SoC with two ARM Cortex A76 cores clocked up to 2.6GHz for Turbo performance, two ARM Cortex A76 cores clocked up to 1.92GHz for Long-lasting performance and four ARM Cortex A55 cores clocked up to 1.8 GHz for power efficiency. It has support for LTE Cat.21 offering download speeds of up to 1.4 Gbps. It is also including a real-time video processing ass well as the capability of recognizing 4,500 images per minute.
It also supports common AI frameworks such as Caffee, Tensorflow and Tensorflow Lite, and provides a suite of tools that simplifies the difficulty of engineering On-Device AI, allowing developers to easily tap into the leading processing power of the Dual NPU. As for connectivity, it comes with integrated Multi-mode 4G LTE Modem – Category 21 FDD / TDD for downloads (up to 1.4 Gbps), 4 x 4 MIMO, 5CC CA, 256QAM;  200 Mbps downloads, 2×2 MIMO, 1x20MHz CA, 256-QAM and is also 5G ready with Balong 5000 Modem.
The Kirin 980 is definitely shaping up to be a tough competitor to the Apple's A12 Bionic chipset and it needs to be seen how well they compete when we see the Kirin 980 in action on its Mate 20 series of smartphones.