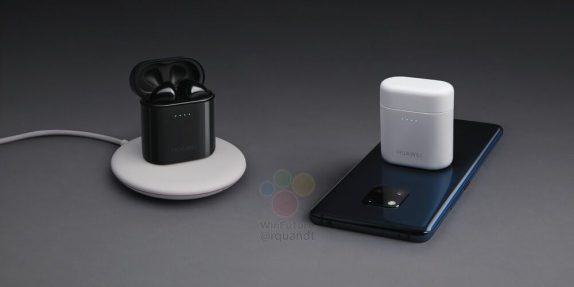 Huawei is all set to introduce the Mate 20 and the Mate 20 Pro smartphones in the month of October. While we have seen rumors and leaks fall into place every once in a while, we don't have a complete picture yet. Now here comes a surprise; Huawei is also planning to launch a new version of the wireless Huawei freebuds dubbed 'Huawei Freebuds 2 Pro' along with flagships on October 16th.
The Huawei Freebuds 2 Pro are AirPods look-alike and it needs Huawei Mate 20 or Mate 20 Pro combination to interact with KI-based speech recognition. The headphones connect via Bluetooth 5.0 with the smartphone and they come in a portable case which also works as a loading dock. It also supports Qi wireless charging and has charging LEDs on the outside of the case.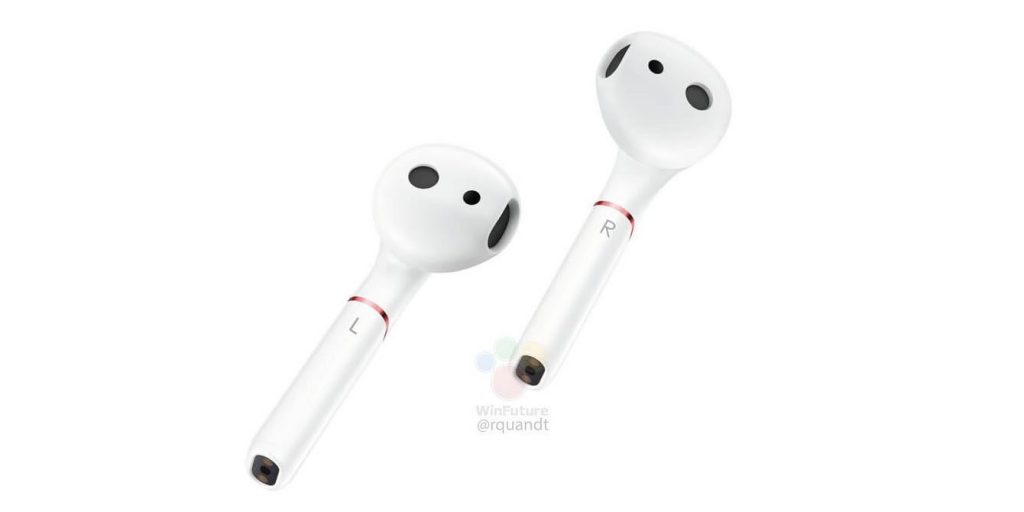 It appears that users will be able to charge the Freebuds 2 Pro's case using the phone itself and for standard charging, USB-C is included as well. As for technical specifications, the earbuds support Hi-Res Wireless Audio over Bluetooth 5.0 and can last up to 3 hours.
It might also include Google Assistant integration, but it is unclear if the support will be similar to that on the Pixelbuds. Huawei Freebuds 2 Pro features a built-in bone sensor that captures the user's voice via bone conduction and distinguishes it from other people's voices using AI technology.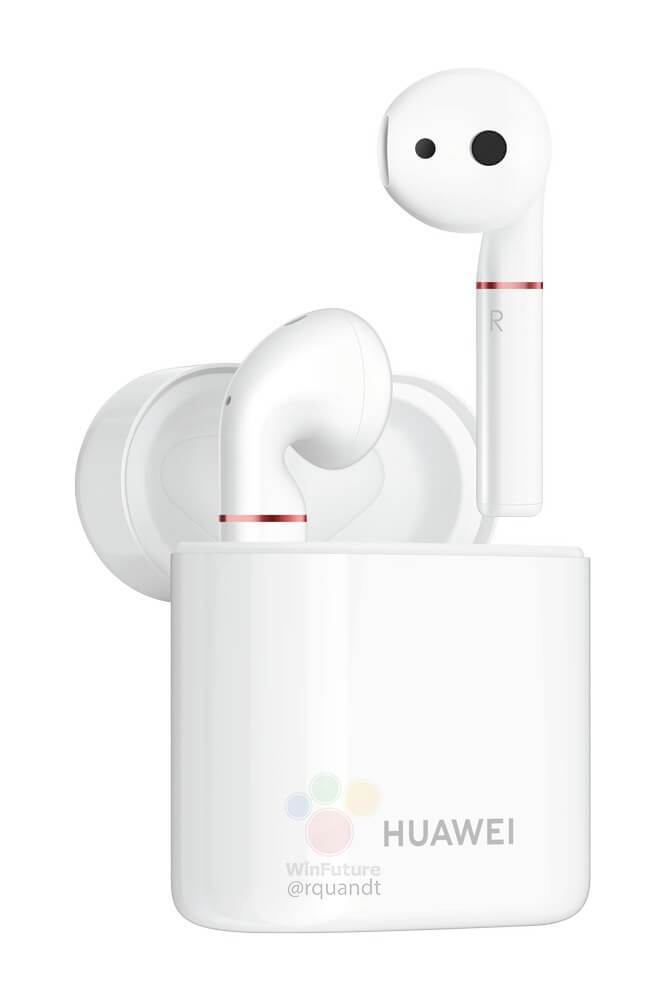 The Freebud 2 Pro weighs 4.1 grams each and they are each 43 millimeters long and 18.6 millimeters wide. In standby mode, the headphones last up to 15 hours without charging. They also have noise reduction for ambient and wind noise. Either way, we are still less than a month away from the launch, so it needs to be seen what other surprises Huawei has up its sleeve.