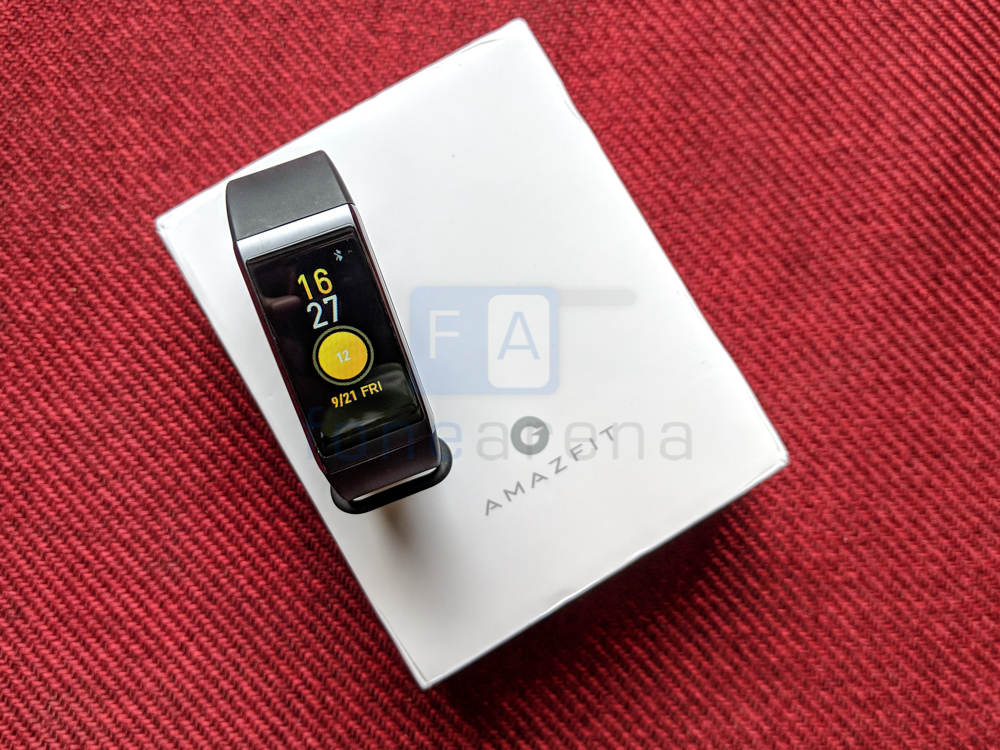 Across price bands, there's no dearth of fitness bands in the market. From basic trackers with no displays and simple step tracking to devices that can follow your runs using GPS and present dozens of metrics to assist your fitness goals. Amazfit recently introduced a number of their products in the Indian market. We reviewed the Amazfit Bip a while back. The latest entrant in the series is the Amazfit Cor, here's our review.
Design
The Amazfit Cor takes the essentials of a fitness focussed wearable and manages to turn it into a premium looking product, a task that many others have failed at. The simplistic looking band is essentially a central module made of marine grade stainless steel with detachable bands on either side.
The core module is slightly curved at the top for aesthetic purposes but maintains a flat profile along the lower half to ensure good contact for the heart rate sensor. The combination of matte grey edges with deep black bezels makes the band look subdued and elegant.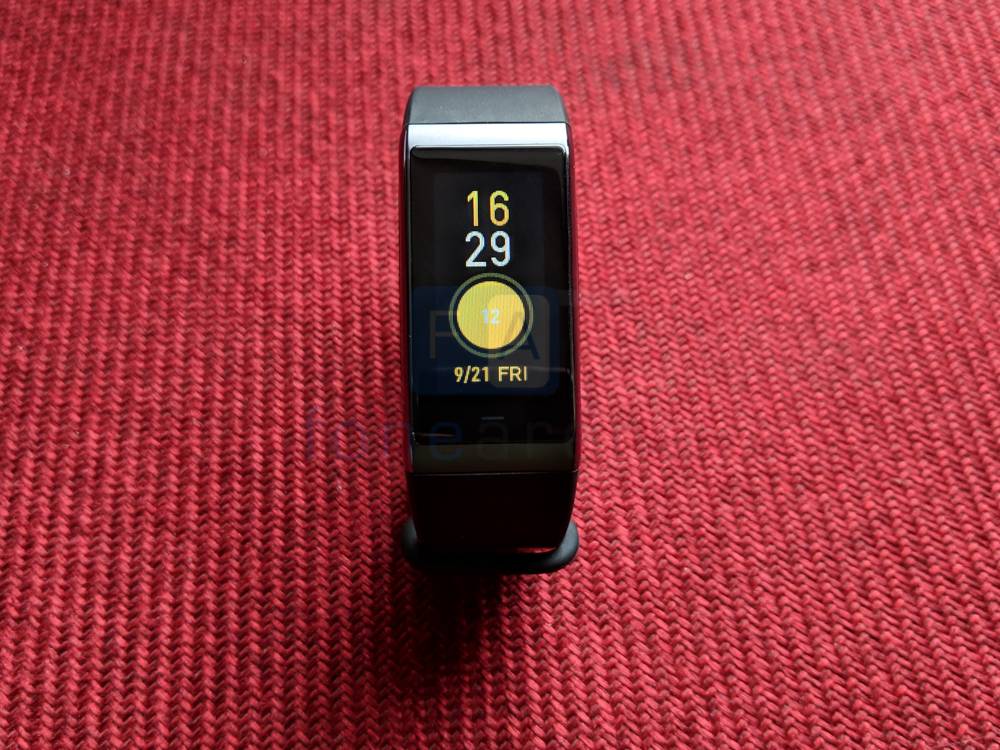 Unlike the Mi Band or Fitbit Charge, the Amazfit Cor adds in a 1.23 inch color IPS LCD display which is a huge step up as far as usability is concerned. There's Gorilla Glass 3 onboard too which should certainly help in reducing any chances of scratches. The screen is fairly vibrant but there's a bit of color shift. The biggest issue however is the low screen brightness level. Pair that with the glossy screen and you're going to have a hard time viewing the band when out for a run. That's obviously a problem for a product designed for outdoor use. Below the screen is a capacitive button used for activating the screen post which you can use touch gestures to navigate across the interface.
Software
Being a Xiaomi backed company, the Amazfit Cor uses the company's Mi Fit app on the phone to synchronise data. The app is robust enough and captures all the vital statistics you might need. The interface displays your daily steps of course as well as heart rate depending on the update frequency you've configured. There are separate sections for heart rate and activities that give a lot more granular data.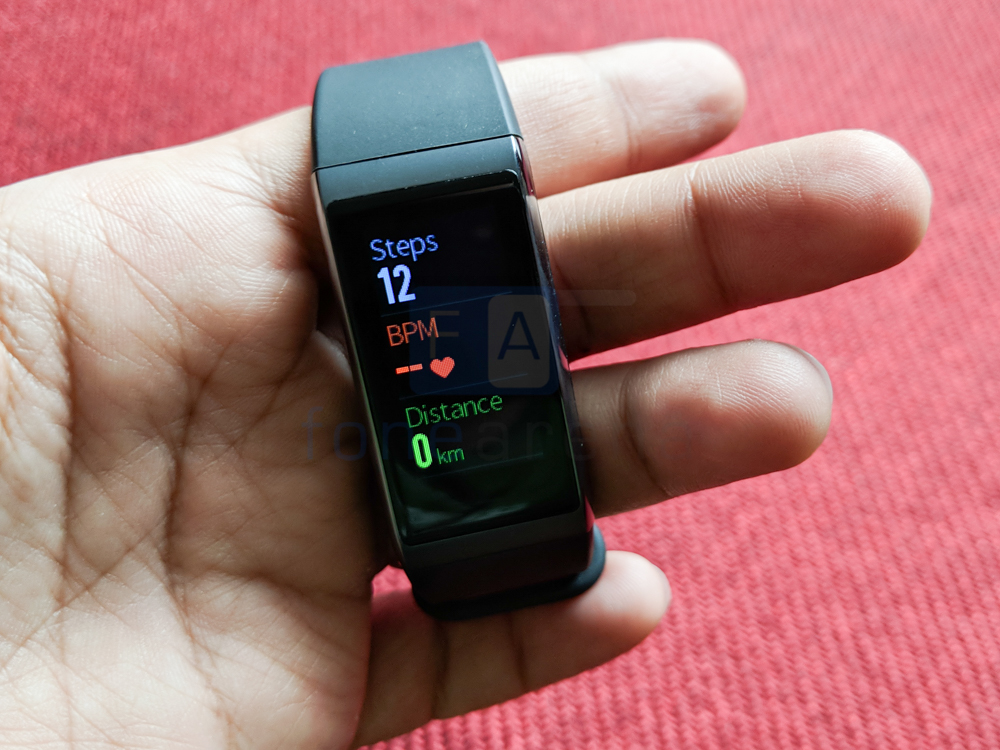 Where the software really shines is in terms of on-device interface navigation. UI gestures are fluid and intuitive. Swiping to the left displays the weather while pulling down from the top gives you quick access to battery information and do not disturb mode. Pulling up from the bottom brings you to a second tier of icons.  Notifications, Exercises, Weather, Alarms, Timers and AliPay are the ones included. Notifications are exactly what you'd expect and are forwarded over from your phone. This worked reasonably well though we did notice them getting them delayed on occassion.
Unlike higher-end fitness bands, the Amazfit Cor does not have dedicated modes for different activities. A single catch-all exercise mode tracks all fitness activities. We're not entirely sure how well this will work for non-standardized exercises like weight training. We took it out for a run and the watch tracked heart rate zones, steps and distance. The Amazfit Cor does not have something like Connected GPS on Fitbit watches so it isn't really possible to check accuracy directly. We did compare it with a Fitbit connected to GPS and there was a difference of about a 150 metres. Not too bad but this also means that the Amazfit's readings shouldn't be taken as gospel either.
The Amazfit Cor does pretty well at sleep tracking too and gives you sleep zones. Between light and deep sleep zones, you can get a good idea of how well (or not) you've been sleeping. There's community-sourced data too which gives you a comparative idea of your sleep performance.
Battery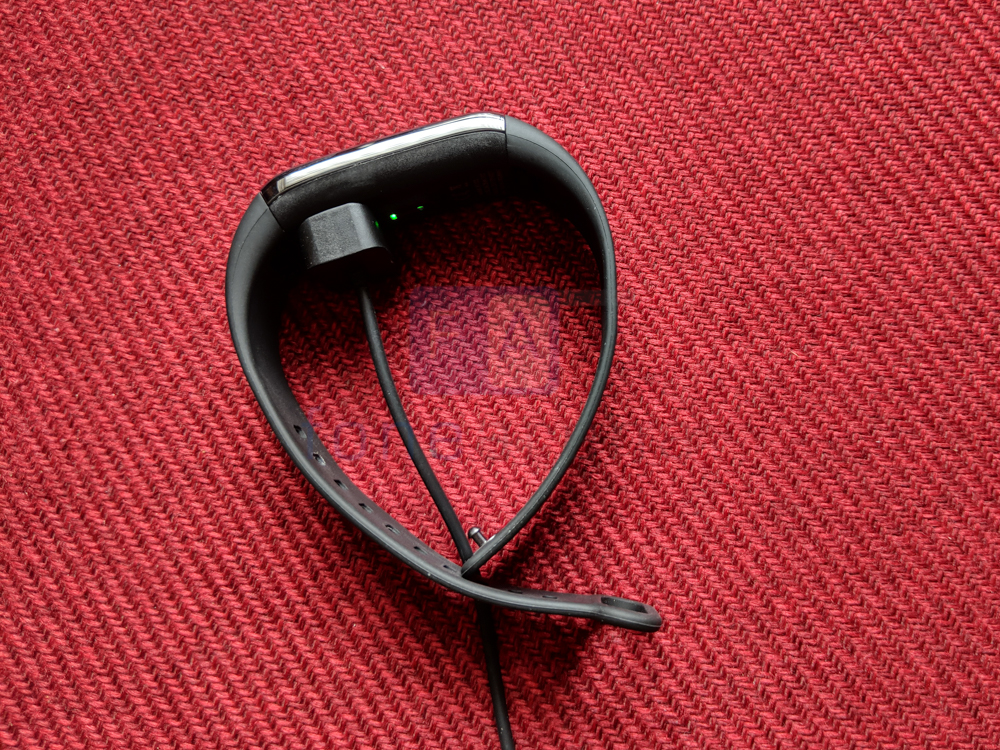 Across their product range, Amazfit has managed to eke out absolutely amazing battery life. This continues to be true on the Cor. The company claims 12 days of battery life and this might even be a bit conservative. At the end of a week's use, we still had a 50% charge left despite using it for daily activity tracking and running. 12 days and change should be easy to get.
Conclusion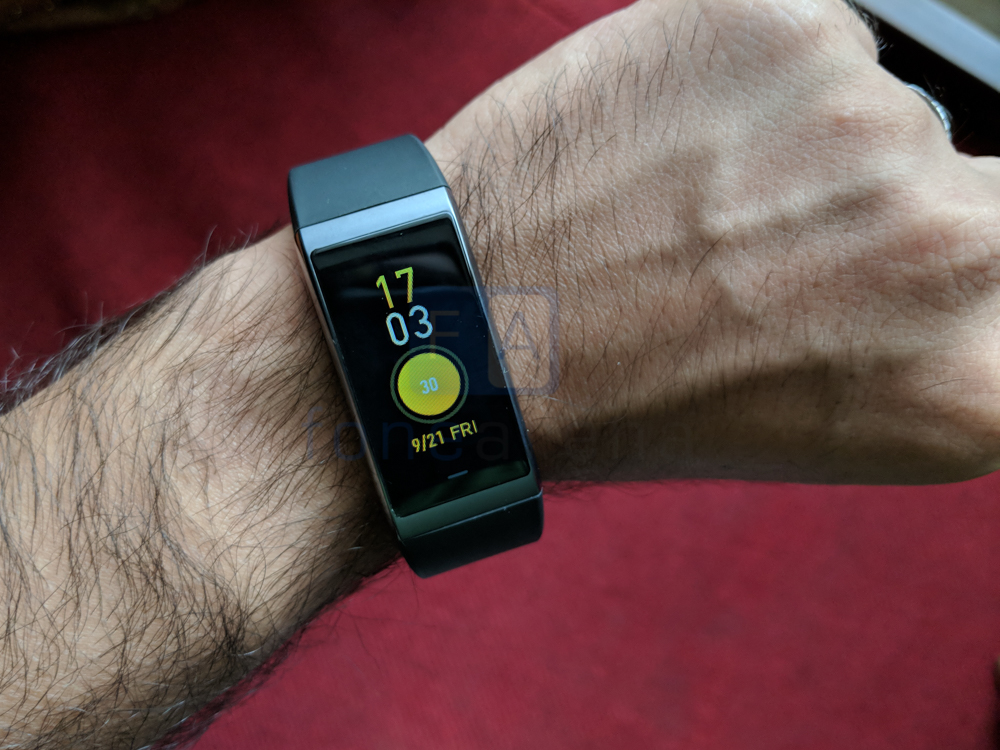 Priced at Rs. 3,999, the Amazfit Cor offers a lot of value for your money. The feature set is pretty robust but more than that, the build quality is what really stands out. The stainless steel build and Gorilla Glass 3 glass particularly stand out in a category which is dominated by plastic. The step tracking is good enough for day to day use and the band provides enough data to get you started on your fitness journey. We definitely recommend the Amazfit Cor as an affordable entry point for capturing fitness data and improving your health. It is available exclusively from Amazon.in.