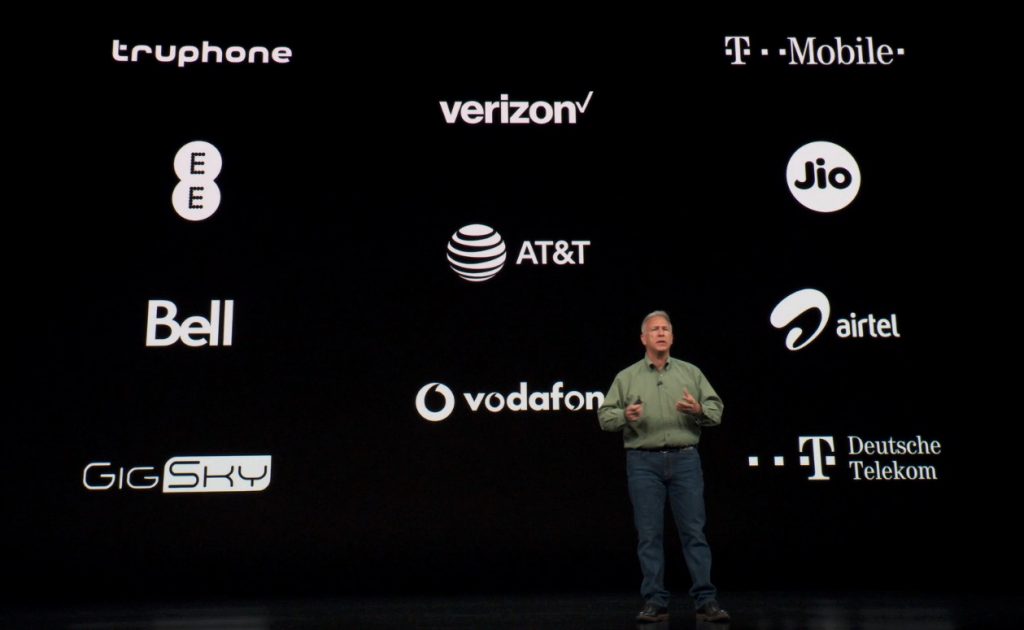 Apple introduced three new iPhones – iPhone XS, iPhone XS Max and iPhone XR, all with support for Dual SIM cards worldwide. These iPhones have a primary nano SIM and have secondary eSIM support working with carriers. It also announced Airtel and Reliance Jio will support eSIM in India, and the company said that it will add more partners next year.
Apple also said that eSIM support will be available with an update to iOS 12 coming later this year, so you can use only the primary SIM when the iPhone XS releases later this month.
With Dual SIM support, you can use two numbers on the iPhone XS, iPhone XS Max or iPhone XR, one of your normal SIM, and the other one, a digital SIM that allows you to activate a cellular plan from your carrier without having to use a physical nano-SIM.
Both of your phone numbers can make and receive voice calls and send and receive SMS, but if one number is on a call, incoming calls on the other number will be busy or go to voicemail. iPhone can use one cellular data network at a time since this uses Dual SIM Dual Standby technology, unlike few phones that feature Dual SIM Dual Active technology.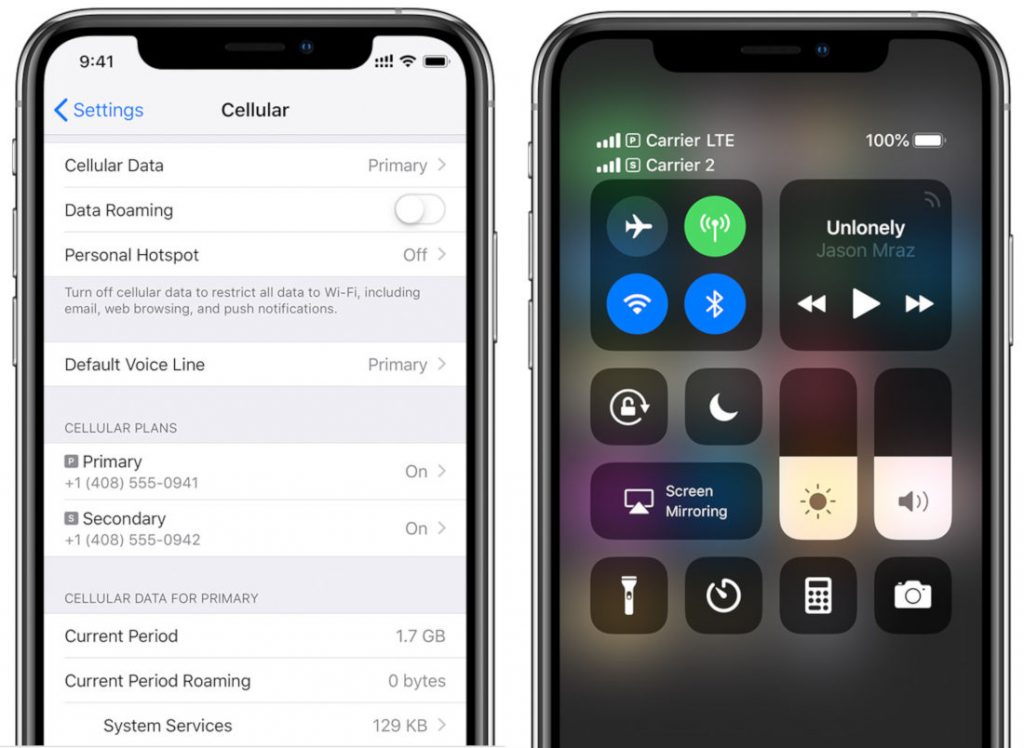 You can easily activate your cellular plan on eSIM with a QR code that your carrier provides. After your second plan is activated, you can label your plans so that you can  choose which phone number to use for making or receiving calls and messages, to designate a number for cellular data, and to assign a number to your contacts so you know which number you will use.