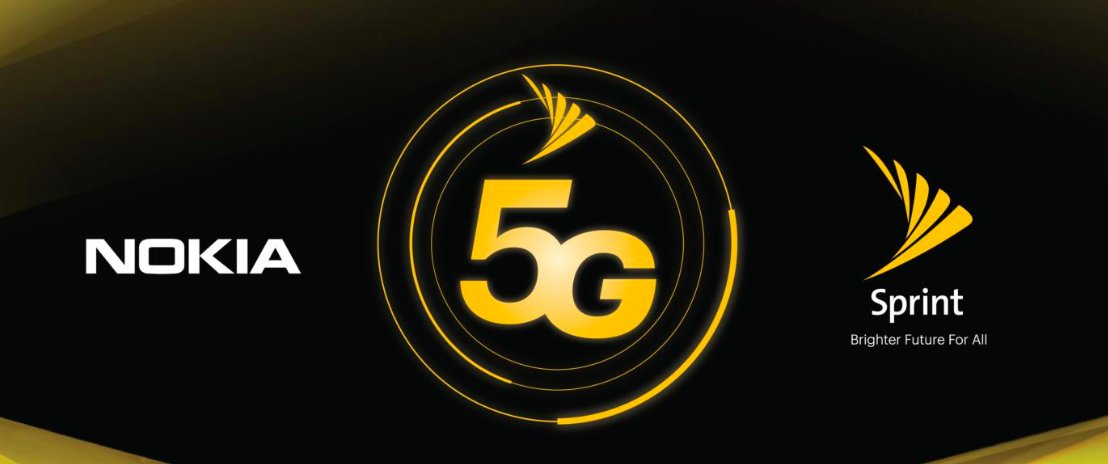 Nokia and Sprint today announced that they will showcase the first live demonstration of a 5G New Radio (NR) connection over a dual mode-capable Massive MIMO radio at Sprint's booth during Mobile World Congress Americas. For this, both the companies will use Sprint's 2.5 GHz spectrum, Nokia's commercial AirScale Base Station and Massive MIMO Active Antenna, and a VIAVI TM500 5G test device emulator.
The demonstration highlights Sprint's 2.5 GHz spectrum and game-changing Massive MIMO technology to deploy mobile 5G in the first half of 2019. This first live 5G NR system connection using a Massive MIMO Active Antenna supports up to 120 MHz of spectrum in 2.5 GHz. As for the Nokia AirScale Massive MIMO Active Antenna, it is expected to deliver up to 3 Gbps peak downlink throughput for a single sector over 5G and LTE simultaneously using Sprint's spectrum.
This enables Sprint to offer both 4G LTE and 5G on the same radio to continue meeting its customers' demand for unlimited data and high-bandwidth applications. Nokia and Sprint will also be showcasing other 5G demonstrations at Sprint's booth, including low latency use cases for public safety and car platooning, and an Augmented Reality demo for Enterprise.
Dr. John Saw, Chief Technology Officer, Sprint, said:
Sprint has long collaborated with Nokia on its Massive MIMO and 5G innovations, and we're excited by this first live 5G NR system connection to help us bring mobile 5G to the U.S. market in the first half of 2019. Because of our large spectrum holdings Sprint is one of the only operators in the world with enough capacity to operate LTE and 5G simultaneously using Massive MIMO and huge licensed channels of 100 MHz of spectrum on the same radios.
Marc Rouanne, President of Mobile Networks, Nokia, said:
This joint 5G NR demonstration using Nokia's Massive MIMO technology is another proof point of our innovative work with Sprint as part of their Next-Gen Network strategy. The significant cell capacity Massive MIMO offers is why the technology is playing a central role in 5G, which will allow Sprint to provide increased coverage, reliability and speed across its nationwide network.