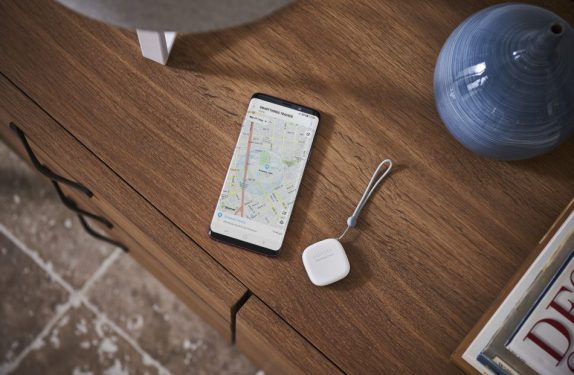 Samsung Electronics today announced its new SmartThings Tracker, which is its small, lightweight GPS tracking device connected through an LTE-M network that can easily be attached to backpacks, a set of keys, pet collars and more.
This makes it easier to locate a gym bag or backpack, a laptop case, pets. Items can be easily tracked in real time through Samsung's Android and iOS compatible SmartThings app. Family members can also use SmartThings Tracker to stay connected by sending a location notification to the SmartThings app that alerts the rest of the family.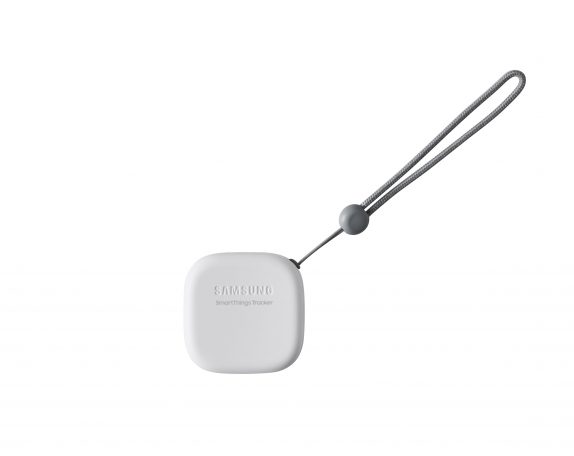 Users can also use it as an arrival sensor, triggering automation, and more. The in-built LTE-M network technology provides a greater range of signal coverage over Bluetooth. Users can track and send location updates. Family members can share location updates by simply pushing the SmartThings Tracker's power button twice which sends a notification to the SmartThings app. The alert can only be seen by users with shared access.
The Samsung SmartThings Tracker will be available through AT&T from September 14 on Samsung.com, select AT&T stores, and other major retailers nationwide. It is priced at $99 (Rs. 7,160 approx.) with AT&T service included for the first 12 months at no additional charge. After the first 12 months, pricing for AT&T service is $5 a month or $50 per year. The company also mentioned that it will be available through Verizon later this year.
SK Kim, Senior Director, IoT Product Marketing at Samsung Electronics America said:
When it comes to connected living, we want to give people more meaningful experiences that apply to their everyday life. By combining the coverage of nationwide carrier networks with the expansiveness of the SmartThings ecosystem, we're helping families keep track of what matters most to them while also continuing to make it easy to control and manage their smart home, all in one device.