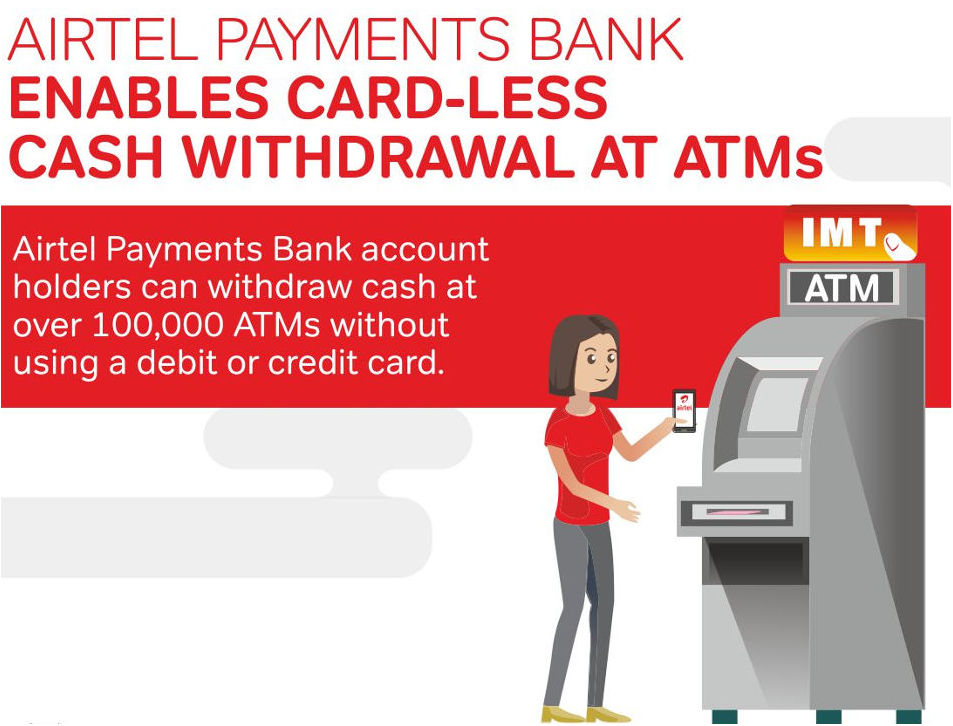 Airtel Payment Bank has tied up with Empays, a global provider of cloud based payment solutions that lets you make card-less cash withdrawals at over 100,000 ATMs across India using its technology called IMT (Instant Money Transfer). The technology can be used for self-withdrawal or for sending money to an intended recipient for ATM cash withdrawal.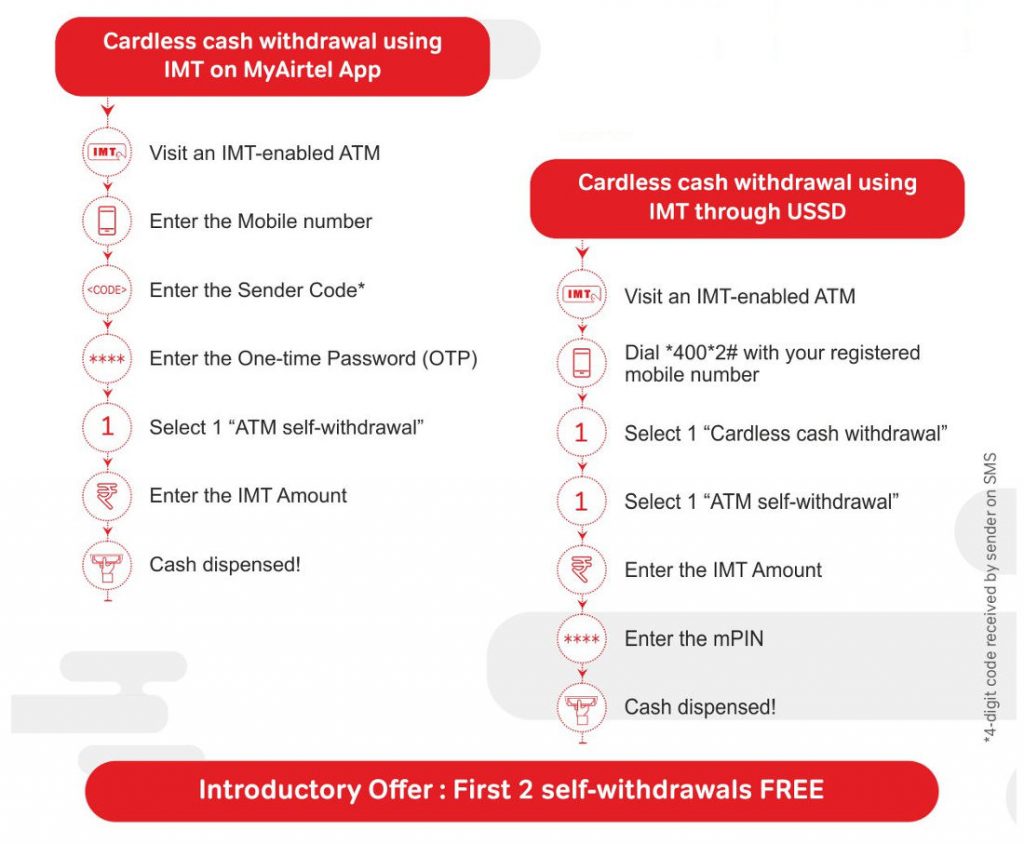 It is currently available for Airtel Payments Bank account holders at over 20,000 IMT enabled ATMs in India and will cover more than 100,000 ATMs by the end of this year.
IMT is accessible to all Airtel Payments Bank account holders through USSD (*400#) and MyAirtel app. You can generate a cash withdrawal request which can be used for withdrawal at any of the IMT enabled ATMs. As an introductory offer, Airtel Payments Bank has waived off Rs. 25 transaction fee for the first two self-withdrawals.
Over 100,000 ATMs belonging to some of the largest banks in the country such as State Bank of India, Axis Bank and Punjab National Bank are linked to the IMT system for card-less cash withdrawals. The network is licensed by the Reserve Bank of India as a payment system and is the only one of its kind in the country.
Commenting on the launch, Anubrata Biswas, Managing Director and Chief Executive Officer, Airtel Payments Bank, said:
We believe in digital India. We are making this a reality by providing innovative digital solutions that enhance banking. Our tie-up with Empays is an important step that enables our customers to realize digital, phone based cash withdrawals at over 100,000 ATMs, through either USSD or the MyAirtel App. We will accelerate such steps to make digital banking with Airtel Payments Bank simple and easy.
Ravi Rajagopalan, Founder/CEO Empays Payment Systems, said:
We are delighted that Airtel Payment Bank has enabled the IMT capability for its customers. IMT is the largest cardless cash ATM network in the world. We believe IMT will provide an additional convenience to Airtel Payment Bank's consumers. Airtel Payments Bank is one of the most innovative financial institutions in the country and we are happy to partner with them.